News
Passionate farmer profile: Bergerie Belvallée SENC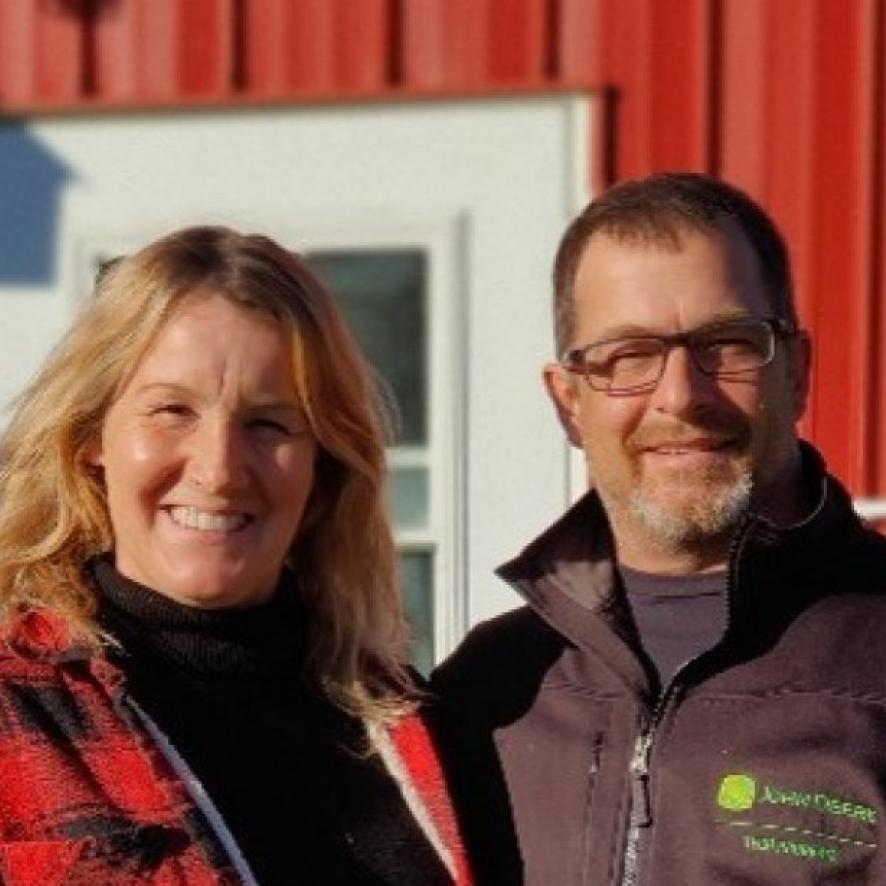 Bergerie Belvallée SENC is an organic pig finishing farm in Montérégie, Quebec, owned by Jonathan Vachon and Marie-Christine St-Vincent. This farm is part of the duBreton inc. network of finishers. The farm has 370 places in organic finishing and 150 acres of land including 25 of cropped land.
This farm, as its name suggests, was not originally intended for organic pig production. However, from 2001 to 2008, Marie-Christine and Jonathan produced milk from goats due to a change in the market. The farm returned to lamb production in 2009, on contract with Délimax, until 2013. Then, Jonathan and Marie-Christine looked for a new vocation for their building. They start working with a consultant to convert their goat environmental permit to a hog permit.
In the fall of 2014, they met duBreton people, following an ad in the Terre de Chez-Nous weekly news, regarding the search for organic pig finisher. Jonathan and Marie-Christine were excited about the project, their building being easily adaptable to the demands for organic pigs, as they had planned.
This is what Marie-Christine is looking for; animals raised in a lot of space, in freedom, on bedding, with natural light and the possibility of going outside to forage, when the weather permits. After a few modifications, the farm is ready to receive its first piglets in the fall of 2015.
The pig farm is Marie-Christine's daily responsibility, Jonathan being a teacher of agricultural mechanics at the Professional School of St-Hyacinthe. While Marie-Christine takes care of the day-to-day management of the pigs, Jonathan is in charge of the bigger cleaning jobs that can be done in the evenings or on weekends.
For Marie-Christine and Jonathan, organic pig farming fits well with the values ​​of animal welfare, soil conservation and the need to provide healthy products to the population.
During the summer, Marie-Christine cultivates a large garden that allows her to provide her family with healthy, chemical-free food, most of the year.
Thank you, Marie-Christine, and Jonathan, for your commitment to organic production.
Germain Camiré, agr.