News
2018: a milestone for duBreton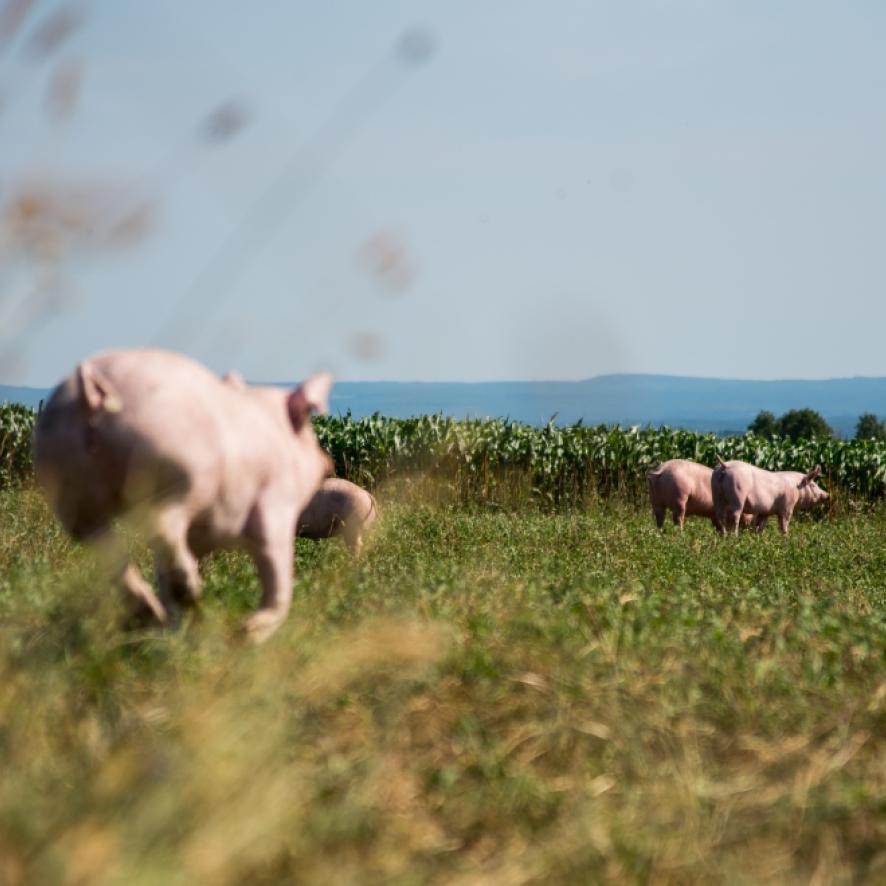 Every new year is welcomed with enthusiasm at duBreton, and 2018 will be especially important in that it will mark achievement of the company's commitment to produce an additional 300,000 animals crate-free.
Already North America's largest organic and Certified Humane® producer, duBreton announced plans in September 2015 to invest more than $30 million over three years toward bringing its entire network of farms into compliance with the advanced animal welfare standards of Human Farm Animal Care (Certified Humane®) and Canada Organic. To date, these farm conversions and new facility start-ups have enabled the production of 219,832 additional animals in conditions exceeding the highest animal welfare standards in Canada.
"In September 2015, our team of agronomists, engineers, veterinarians, experienced producers and front-line staff began pooling their expertise with a view to moving forward with this major and historic shift in the agricultural industry," explained Vincent Breton, president of Les Viandes du Breton. "More than 40 of our existing and new buildings now meet the recognized requirements for certification with which we are freely complying so that we can offer better quality of life to animals in accordance with consumer values. Since September 2015, we have also negotiated a series of agreements with independent producers that share our determination to develop different and sustainable approaches to animal production." The initiative is set to continue into 2018, when it will reach and possibly even surpass the original objective.
In 2017, Les Viandes du Breton and its sister division Aliments Breton inc. Farms & Feed Mills also took part in a study conducted by Agriculture and Agri-Food Canada on the effect of various types of farming (with or without antibiotics) on the presence of antibiotic-resistant bacteria in pigs. The outcomes of this study, which should be available by early summer 2018, could be instrumental in determining optimal approaches to farming animals in the future. "We hope that this study will lead to the definition of new standards for protecting the health of animals as well as humans," Mr. Breton stated. "Overall health depends largely on the effectiveness of the drugs available to us all for fighting the countless bacteria to which we are exposed."
Beyond these commitments, Les Viandes du Breton also strives to give back to the community. In 2017, it donated 8,458 kg of pork valued at more than $80,000 to Moisson Québec for that organization to redistribute to charity organizations in regions across the province. "The family values we hold dear also include giving to others, and we are in a position to share what we do best," Mr. Breton concluded. "Since we farm animals, animal welfare in is our DNA, but the welfare of our fellow humans will always be our greatest priority."