News
Bacon spirits bright: celebrate national bacon day this holiday season and all year-long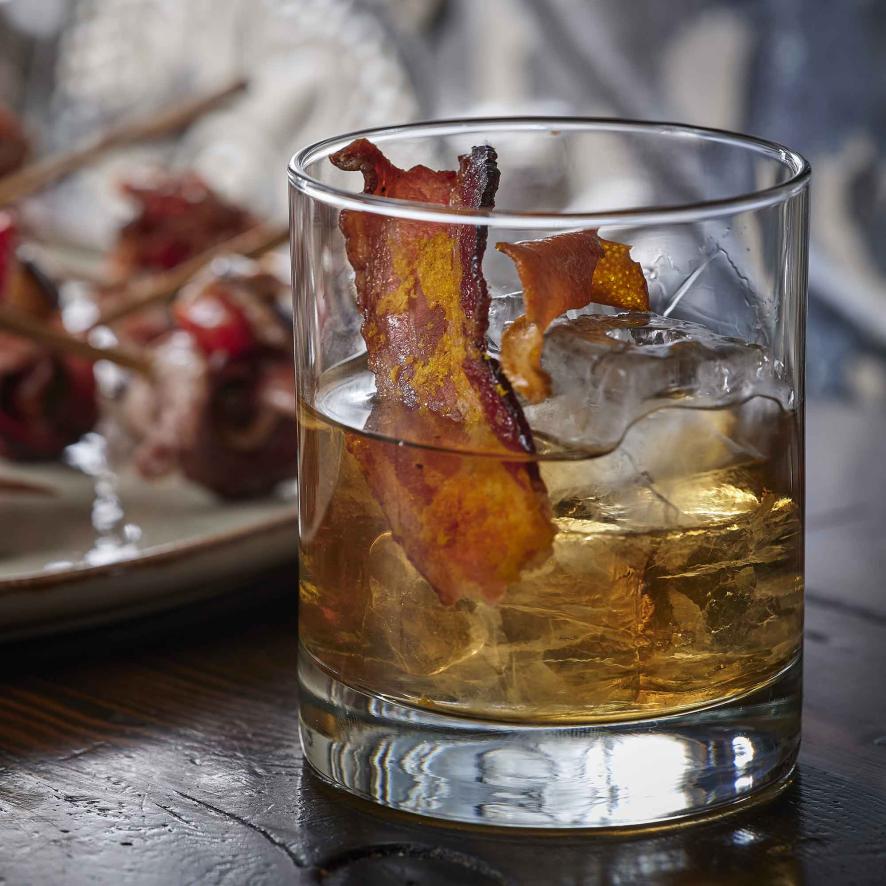 December is full of holiday celebrations, but with 98 per cent of Canadians saying that bacon is among their favourite foods, there's one event that can't be missed. In celebration of National Bacon Day on December 30, 2019, duBreton®, an all-Canadian pork specialist at the forefront of Certified Humane®, GAP 5-step and Organic pork production in North America wants to share just how much Canadians love – you guessed it, bacon.
Bacon is the company we keep – Close to half of Canadians – 45 per cent – list bacon in their Top 10 foods, and another 14 per cent say bacon is their all-time favourite food.
Smell of bacon in the air – 78 per cent of Canadians admit that they cannot resist the aroma of sizzling strips and a significant 86 per cent agree that bacon has a taste beyond compare.
Bacon a list and checking it twice – Give the gift of bacon this season and celebrate the gift that keeps on giving. 21 per cent of Canadians prefer bacon more than gift-giving, while 42 per cent would rather receive a perfectly cooked strip over a bottle of wine.
Out with the old and in with the bacon – With 62 per cent of Canadians liking bacon more than a traditional fruitcake, rethink your typical holiday treats and bring on the bacon.
Delicious company – 22 per cent of Canadians admit that they like bacon more than family gatherings. 28 per cent enjoy bacon more than their in-laws and a startling 8 per cent enjoy its company more than their spouse.
Toast to the New Year …with a side of Bacon
With 27 per cent of Canadians liking bacon more than New Year's Eve, National Bacon Day provides the perfect opportunity to ring in the new year early and on a delicious note! With 2020 fast approaching, impending resolutions fill the air and if duBreton® can offer you one piece of advice: don't go bacon your heart! It's not a question of what we should give up – but what we want!
Richness beyond compare – 25 per cent of Canadians confess that there's no amount of money in the world that would convince them to give up bacon.
Less screen time, more bacon – 40 per cent of Canadians like bacon more than their cell phone
Instate your bacon bonus – 30 per cent of Canadians like bacon more than their job
Choose the Better Choice
DuBreton® encourages Canadians to take a delicious approach to the new year with a product we love and can feel good about. By choosing duBreton®, you're guaranteed premium pork products from pigs raised and processed to the highest standards of quality and animal care. Say yes to delightful bacon strips from duBreton® Rustic Farm Pork (blue) and Organic (green) labels. If you're looking for Certified Humane® pork with no added nitrites or nitrates, choose duBreton® Rustic Farm Pork Black Forest Bacon. Alternatively, if you want GMO-free product, duBreton® Organic Bacon is ready-to-fry in both Smoked and Black Forest Smoked flavours.
DuBreton® products are available at major grocery stores and specialty organic and natural health retailers, including Whole Foods, Longo's, Metro, Farm Boy, Organic Garage, The Big Carrot, Nature's Emporium, Sobeys and other purveyors of fine foods. Find a delicious library of bacon recipes, from appetizers to desserts and cocktail drinks at dubretonrecipes.com.
†The survey was commissioned by duBreton through L'Observateur October 25 to October 29, 2018 as an online survey among 1,005 randomly selected Canadians. The margin of error – which measures sampling variability – is +/- 3%.