News
Canadian organic pork, why is it worth the cost?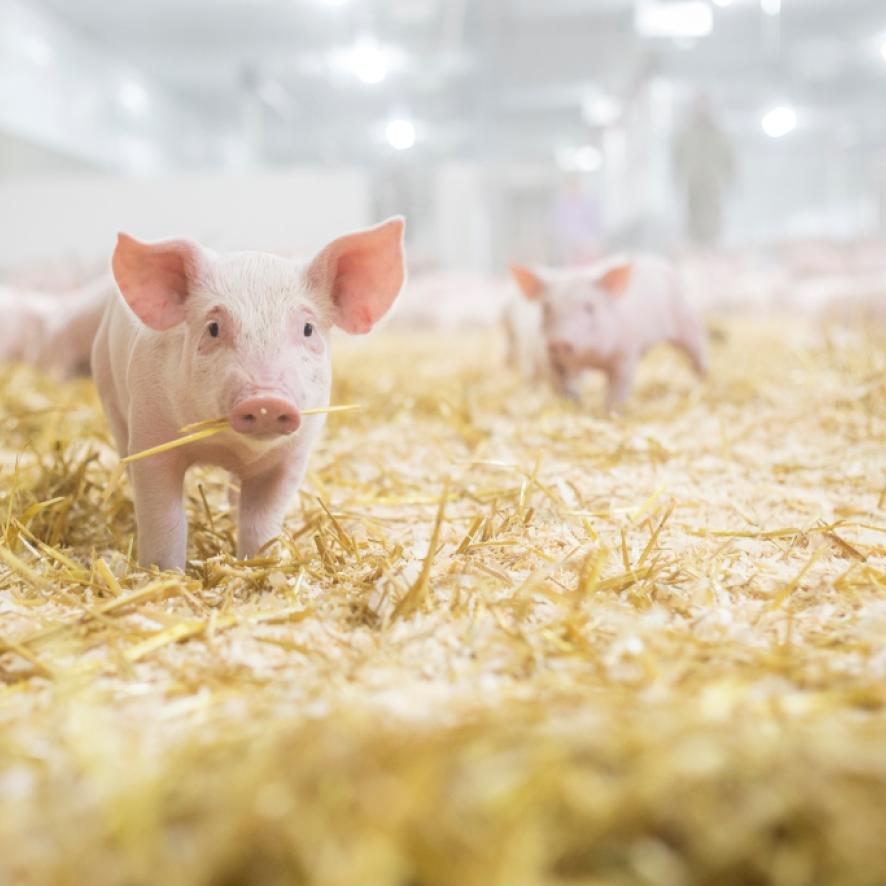 Consumers often wonder why they have to pay more for organic meats. What would be the reasons for the higher price of organic pork?
Julie Lamontagne, Communications Advisor at duBreton, answers this question as follows: "Producers who raise livestock under organic guidelines must apply food and animal welfare standards that generate additional expenses, which necessarily results in higher prices for products. In return, consumers have access to products that fully reflect their values.
Space, fresh air and comfort
To meet organic standards in hog production, twice as much space must be allowed in the buildings that house the animals. "For example, a barn that can accommodate 1000 hogs in conventional production may only contain 500 in organic production," says Lamontagne.
In addition, the barns must include external access and sufficient windows to allow natural light to enter, which not only improves the comfort of the animals, but also the working conditions of the farmers. "An outdoor space that meets environmental standards must be provided and a hay cover (organic of course!) must be provided inside to allow the pigs to dig and chew as they would in a natural environment. As Ms. Lamontagne points out, "such a layout in barns also generates higher operating, maintenance and heating costs".
Organic food and preventive care
In organic farming, animal feed also has its requirements, as they must be fed with feed composed of certified organic grains guaranteed GMO-free and pesticide-free, whose costs are generally more than twice those of non-organic feed, i.e. about $800 instead of $330/tonne.
In addition, since herd health cannot be based on the use of antibiotics, farmers must act to prevent rather than treat diseases.
Fees for independent certification
Consumers who pay for added value of products rightly want a reliable guarantee. To this end, producers and processors must pay an annual certification fee of up to several thousand dollars, depending on the size of the company, production volumes and the complexity of the audits.
Ms. Lamontagne points out that organic certification also includes administrative requirements for companies. "Producers and our agronomists must devote time to ensuring rigorous record keeping, proof of production and traceability of grain, feed and hay that will be verified by an inspector, under the responsibility of an independent certification body. These verifications become a kind of guarantee seal that gives consumers confidence and justifies the added value given to organic meat.
An investment for the global health of the planet!
Of course, the application of organic animal production standards entails additional costs for businesses and, consequently, for consumers. However, by agreeing to pay for this added value, consumers contribute to positive environmental, animal welfare and health prevention benefits.
For all these reasons: "Yes! Canadian organic pork is worth the cost! »
*This article is a translation from the article published on the Quebecbio.com Website on April 18, 2019