News
duBreton gives back through Moisson Québec!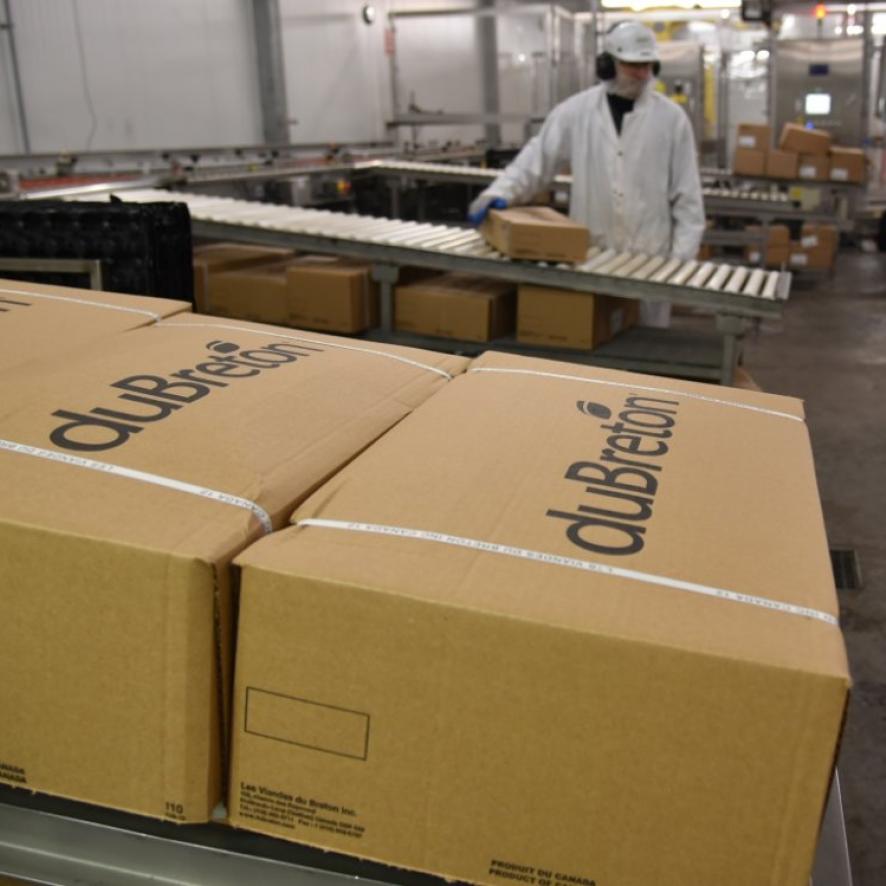 At duBreton, family values are a very important pillar of the company. From one generation to the next, traditions, memories and knowledge are passed on and enriched by experience and technological innovations. We know that meals are a great time to tell and share, but in some families, the tables are not always as full as we would like them to be.
"We have the opportunity to share and we are happy to do so. Our partnership with Moisson Québec dates back several years and we know that our contribution, combined with that of several other companies, helps families in Quebec, for whom this boost can make all the difference," said Vincent Breton, President of duBreton.

Throughout 2018, 11,700 kg of pork meat was donated to Moisson Québec, a value of nearly $120,000. The food is then redistributed to charitable organizations in many regions of Quebec. Moisson Québec has the equipment required for the safe handling and transportation of meat products, which makes the partnership efficient and facilitating. "For duBreton, the opportunity to support an organization like Moisson Québec contributes to the realization of our primary mission to improve people's quality of life through the excellence of our agri-food products. Animal welfare is in our DNA because we work in the field of animal production, but it will never be more important than people's well-being," concludes Mr. Breton.