News
Les viandes duBreton concentrates its production on niche products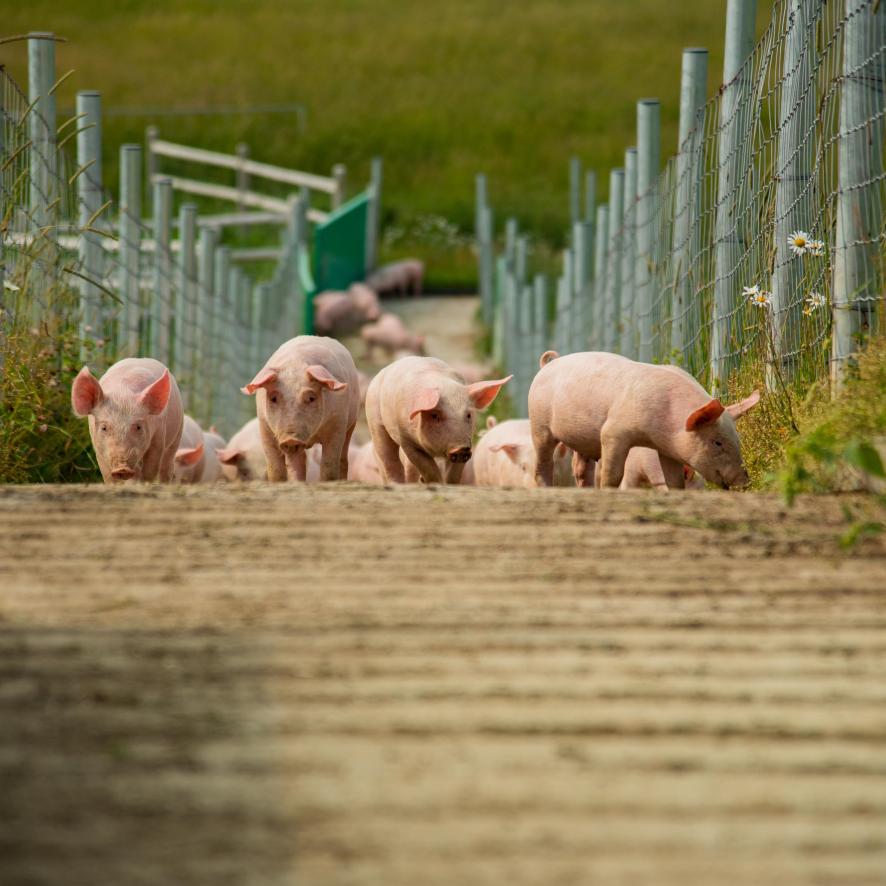 Mr. Vincent Breton, President of Viandes du Breton Inc., confirms his intent to concentrate operations on niche products, such as Organic pork, Rustic Farm Raised pork (GAP 5-step ® and Certified Humane Raised and Handled®) and antibiotic free raised pork, sold under the brand name duBreton, by choosing to significantly reduce the supply of commodity pork.
Effective February 2, 2020, this decision will increase the volume of transformation of niche pork in its Rivière-du-Loup plant from 60% to 90%, since at the present time, nearly half the transformation volume is still made up of commodity type pork, intended for wholesale and exportation market. These products, originating from commodity pork, do not carry the duBreton brand name.
A Logical Continuation
Already a market leader in the production and transformation of niche pork in North America, it is the ongoing wish of the Breton family to promote and support Canadian family farms. "We are fully convinced that the Canadian agricultural situation does not allow breeders regulated by the commodity model to be competitive either in the North American market or even in the global market. In our opinion, the complete conversion of production towards speciality programs, not subject to the ups and downs of the market, is the path forward in order to ensure the company's sustainability », explains Vincent Breton. « The decision to concentrate our efforts exclusively on niche products has been assessed over time and the conversion process has been underway for several years now. It goes without saying, we will be in step with consumer demand, however, we strongly sense that the moment has come to advance one step further in this direction." he concludes.
Recall that in 2015, the company undertook to invest $30 M in order to convert its commodity farms to conform to Certified Humane Raised and Handled®, GAP 5-step and Organic standards, thereby producing over 300 000 pigs raised without crates over a 3 year period. In 2016, Les Viandes du Breton made the decision to abandon the use of the electric prod in its facilities and in January 2019, the Breton family announced its dissociation from The Farm Income Stabilization Insurance (ASRA) program.
Since that time, the company has continued to increase the distribution of its niche products, marketed under the duBreton brand, to the Quebec, Ontario and US markets. The substantial reduction in the supply of commodity pork, to the benefit of concentrating on niche production, is in accordance with this approach, directly linked to the company's goal of strengthening its position as North American leader in the production and transformation or Rustic and Organic raised pork.