News
Vaccination campaign fo all duBreton employees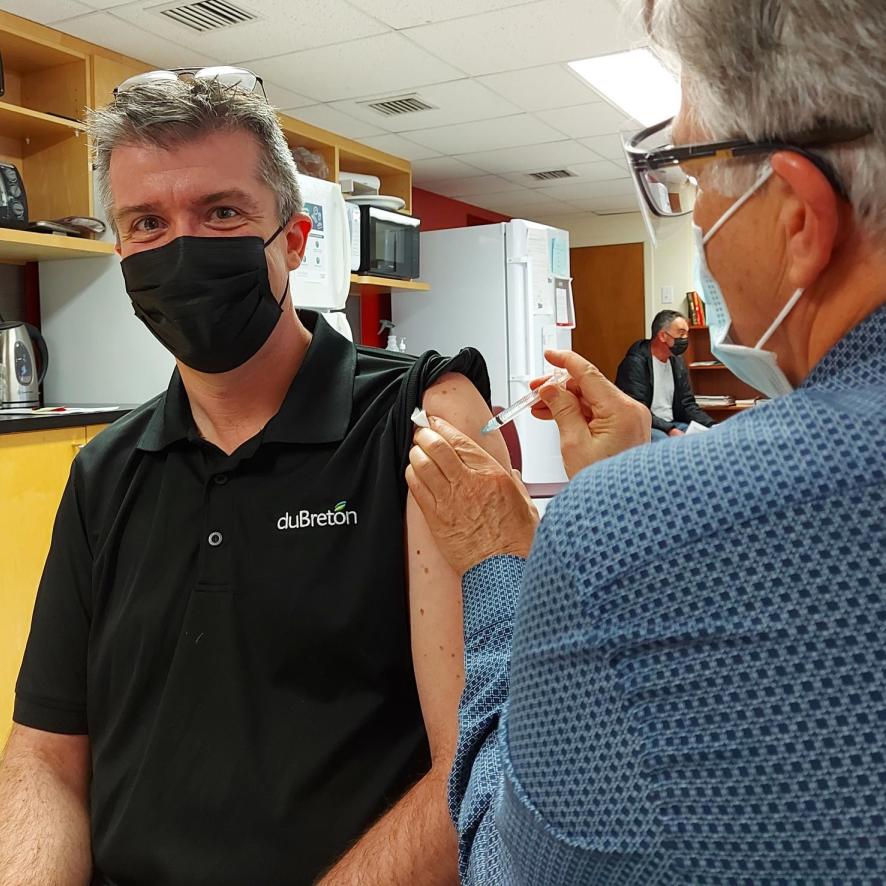 DuBreton, in collaboration with the Centre intégré de santé et de services sociaux du Bas-Saint-Laurent (CISSS), confirms that a vaccination campaign for all its employees will be held from May 7 to 10.
"The health of our team members and their loved ones is a priority, which is why we have been working for some time with the CISSS to organize such a campaign. We are very happy that the project is taking shape and we hope that the vast majority of our staff will take advantage of this opportunity," said Vincent Breton, president of the company.
In order to accommodate as many people as possible, the campaign will take place outside the plant, at three vaccination sites located in Rivière-du-Loup, Cabano and Saint-Philippe-de-Néri. Transportation will be provided to those who may need it and the $100 bonus will be applied for our unionized team members.
Vaccination clinics have already been held at the two plants in Saint-Charles-de-Bellechasse and Saint-Bernard on April 21 and 22.