Recipes
Boreal creton and maple bites
15 mins of preparation + 10 cooking time
4 servings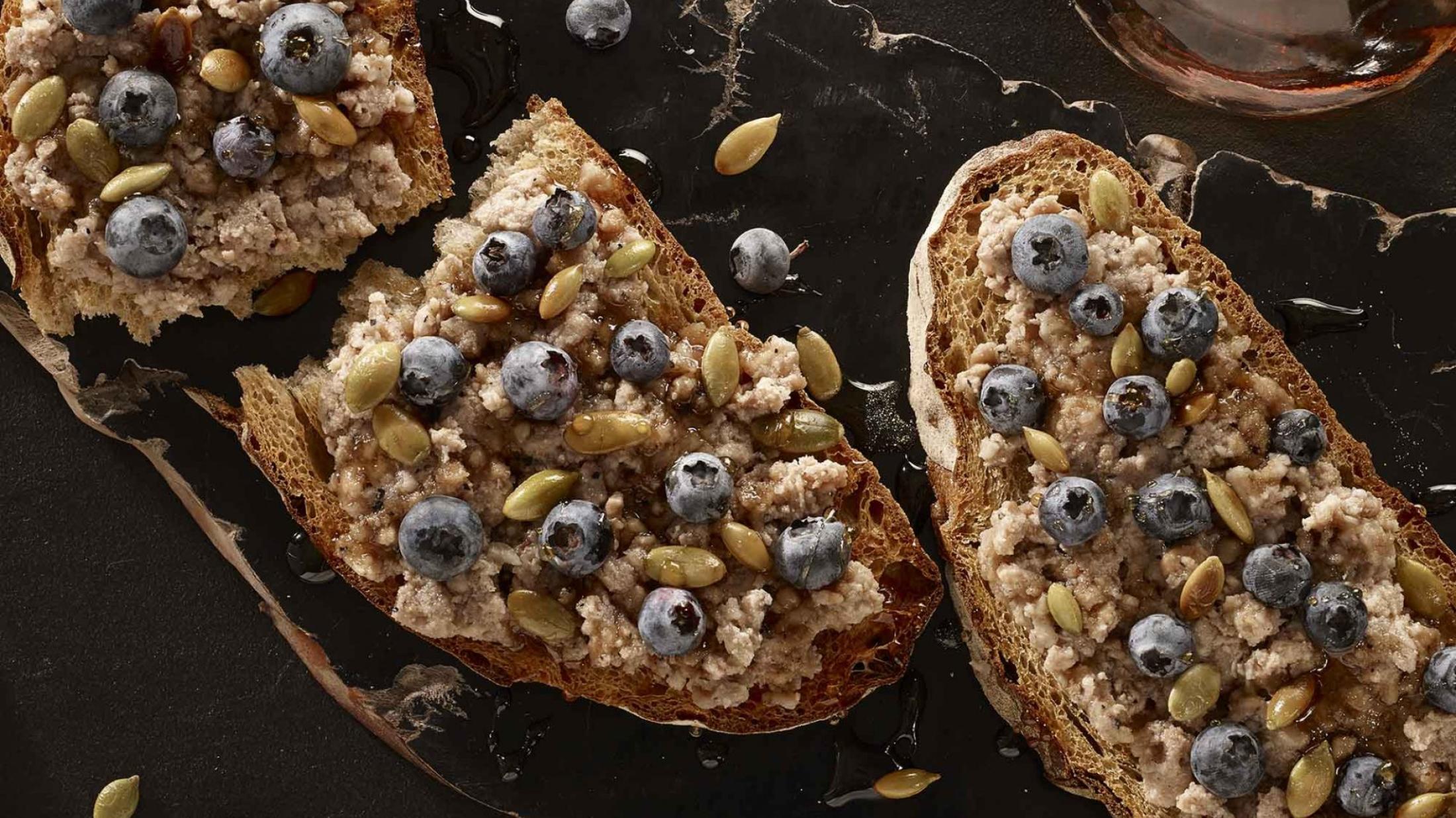 Ingredients
45 mL (3 tbsp.) of maple syrup (or maple sugar flakes)
4 slices of artisanal bread
1 – 150 g (⅓ lb.) package of

duBreton Boreal Cretons

1 container of fresh wild blueberries
Roasted pumpkin seeds
Preparations
Preheat oven to 250°C (475°F).
Toast the bread slices on a baking sheet in the oven, turning over halfway through, or in a toaster.
In a small saucepan, bring the syrup to a boil and then reduce by half. Transfer immediately to a bowl to stop cooking.
Spread cretons onto each toast slice, top with blueberries, drizzle the maple syrup reduction over top and sprinkle with a few pumpkin seeds.
Serve at brunch or as a meal with salad or soup.