Recipes
Grilled pork on sweet potato mash with fresh cilantro salad
20 mins of preparation + 20 cooking time
6 servings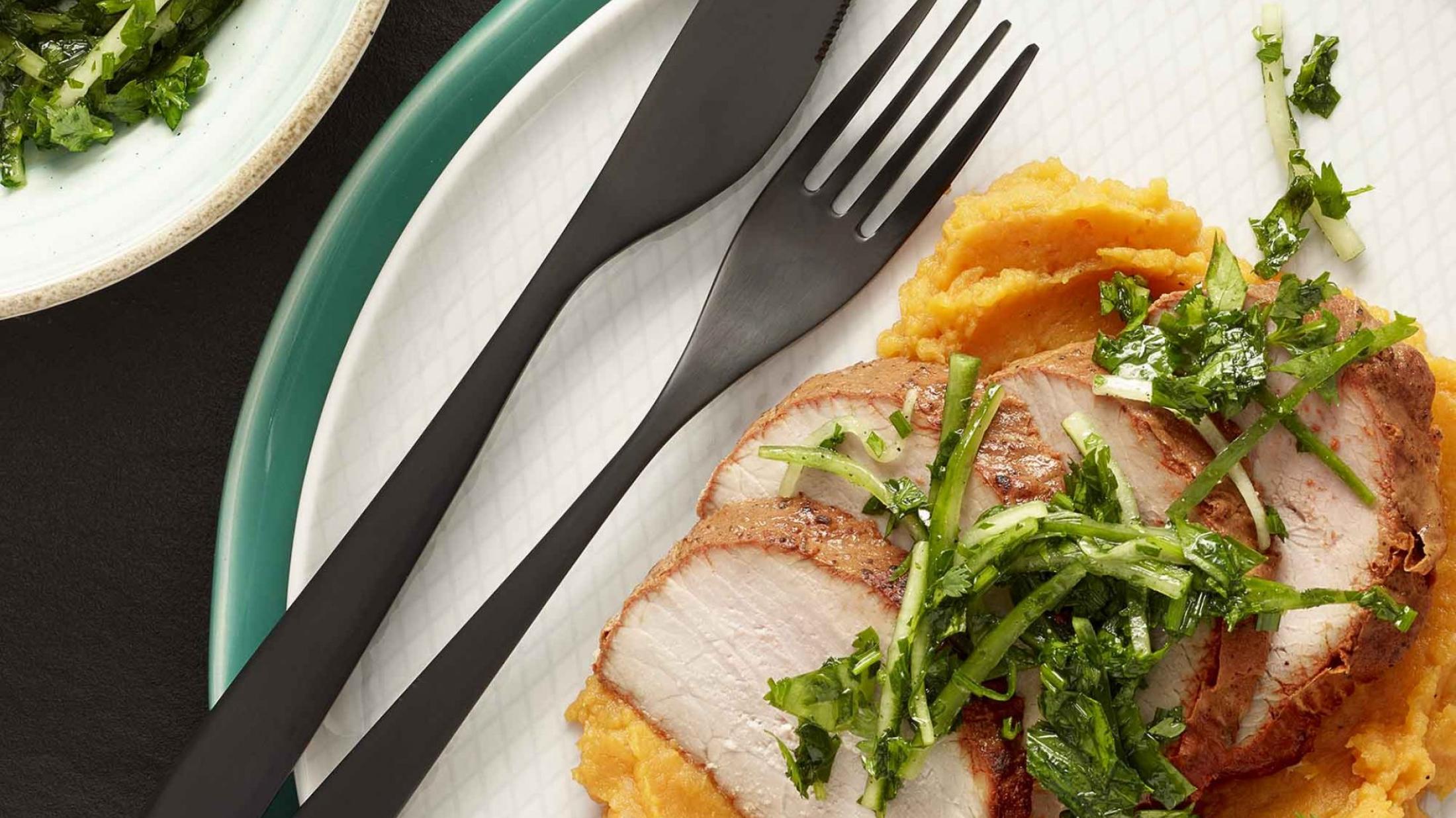 Ingredients
2 L (8 c.) of sweet potatoes, peeled and cubed
3 cloves of garlic, coarsely chopped
30 mL (2 tbsp.) of butter
125 mL (½ c.) of cucumber, julienned
125 mL (½ c.) of fresh cilantro, coarsely chopped
125 mL (½ c.) of fresh chopped parsley
60 mL (¼ c.) of fresh chopped chives
7 mL (½ tbsp.) of olive oil
Salt and fresh ground pepper
Preparations
Place the cubed sweet potatoes and garlic in a pot. Cover with water and add salt.
Bring to a boil and cook for 20 minutes or until the potatoes are tender.
Meanwhile, cook the loin filets according to the package directions. Let stand for at least 5 minutes before slicing.
Drain the potatoes and purée using a potato masher. Stir in the butter and season to taste.
In a bowl, mix the cucumber and herbs with olive oil and season to taste.
Serve the sliced pork on the sweet potato mash and top with the herb salad.