Recipes
Warm mexican salad
30 mins of preparation + 45 cooking time
6 servings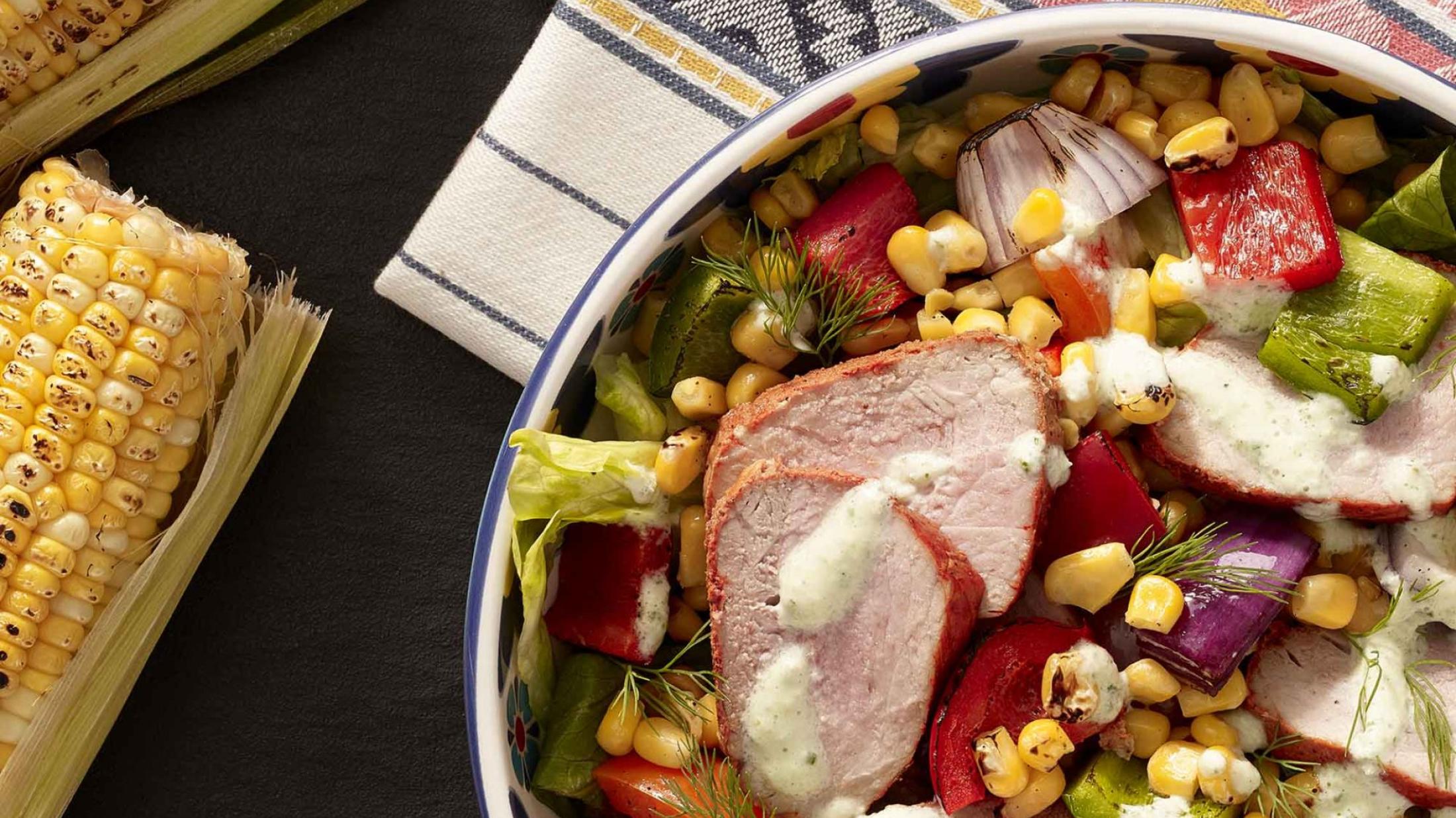 Ingredients
1 L (4 c.) of kernel corn
2 bell peppers (green, red or orange), cubed
1 large red onion, cubed
15 mL (1 tbsp.) of olive oil
Salt and fresh ground pepper
250 mL (1 c.) of cucumber, seeded and cut into pieces
125 mL (½ c.) of sour cream
45 mL (3 tbsp.) of fresh chopped dill
2 L (8 c.) of crispy lettuce (iceberg, romaine, etc.), thinly sliced
Preparations
Preheat oven to 450°F (230°C).
In an oven-safe dish, combine the corn, peppers and onions with the oil and season to taste.
Bake, stirring several times, for 20 to 25 minutes or until the vegetables are tender and lightly browned.
Place the loin filets in an oven-safe dish and bake for 15 to 20 minutes. Let stand for at least 5 minutes before slicing.
During cooking, combine the cucumber and cream and purée using a mixer or immersion blender to make a creamy vinaigrette. Season to taste.
Serve the roasted vegetables and sliced pork on the lettuce, and top with the vinaigrette and a dill garnish.