News
Congratulations Brook Stoiko!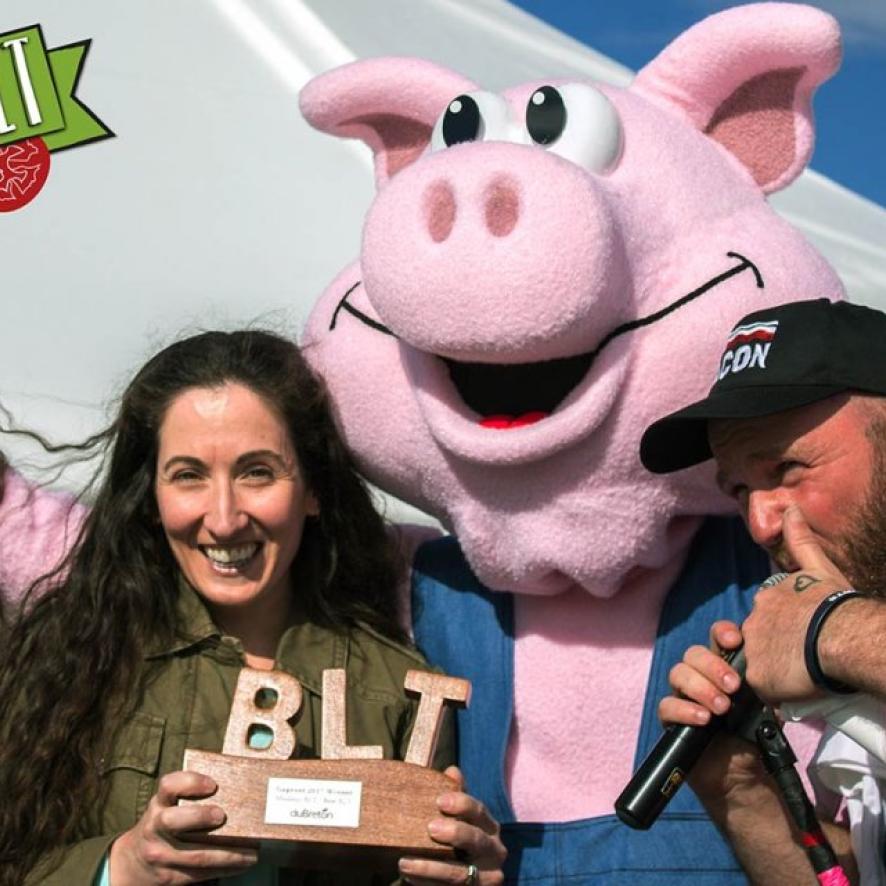 Ms. Brook Stoiko, from Toronto, won our #BESTBLT contest with her delicious Candied BLT.
Her recipe was voted as the best by the festival-goers of the Québec Bacon Fest, held on June 3rdin Québec city.
We also want to congratulate our other finalist, Matthew deBeaupre. His "Don't go bacon my heart BLT" was also highly appreciated by the crowd.
The next time you are hungry for a BLT, try the Candied BLT and don't forget to use the best bacon, the duBreton bacon.