Recipes
Carnivore pizza
15 mins of preparation + 22 cooking time
4 servings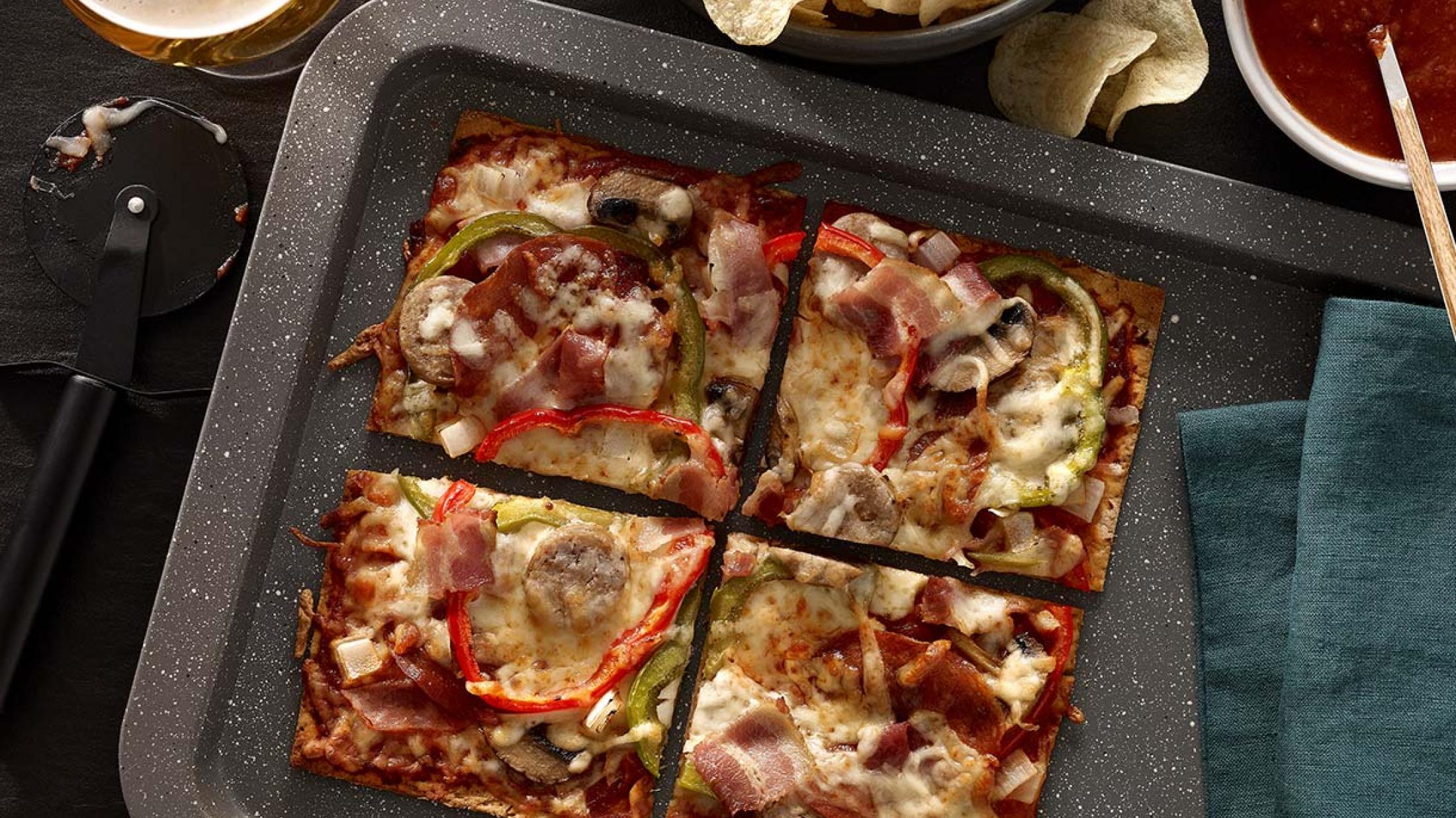 Ingredients
4 CuisiChef Sundried Tomatoes & Basil Thin Pizza Crusts
1 jar CuisiChef Pizza Sauce
1 65g package of duBreton Pepperoni Dry Sausage
1 125 g package of duBreton Sliced Cooked Ham, cut into strips
375 ml (1 ½ cups) sliced mushrooms
1 small pepper, cut into rings
1/2 onion, diced small
375 ml (1 ½ cups) grated mixed Italian cheese
1 slice of duBreton Bacon
Preparations
Place sausage in a cooking pot. Cover with water, bring to a boil and cook for 10 minutes. Drain and cut into rounds.
Pre-heat oven to 450oF (230oC).
Place pizza crusts on a baking sheet lined with parchment or a silicone baking mat.
Spread sauce over the crust and garnish with sausage rounds, dry Pepperoni sausage, strips of ham and vegetables. Top with cheese and bacon.
Bake in oven for 10 to 12 minutes and serve.