Recipes
Italian sausage caprese salad
10 mins of preparation + 10 cooking time
4 to 6 servings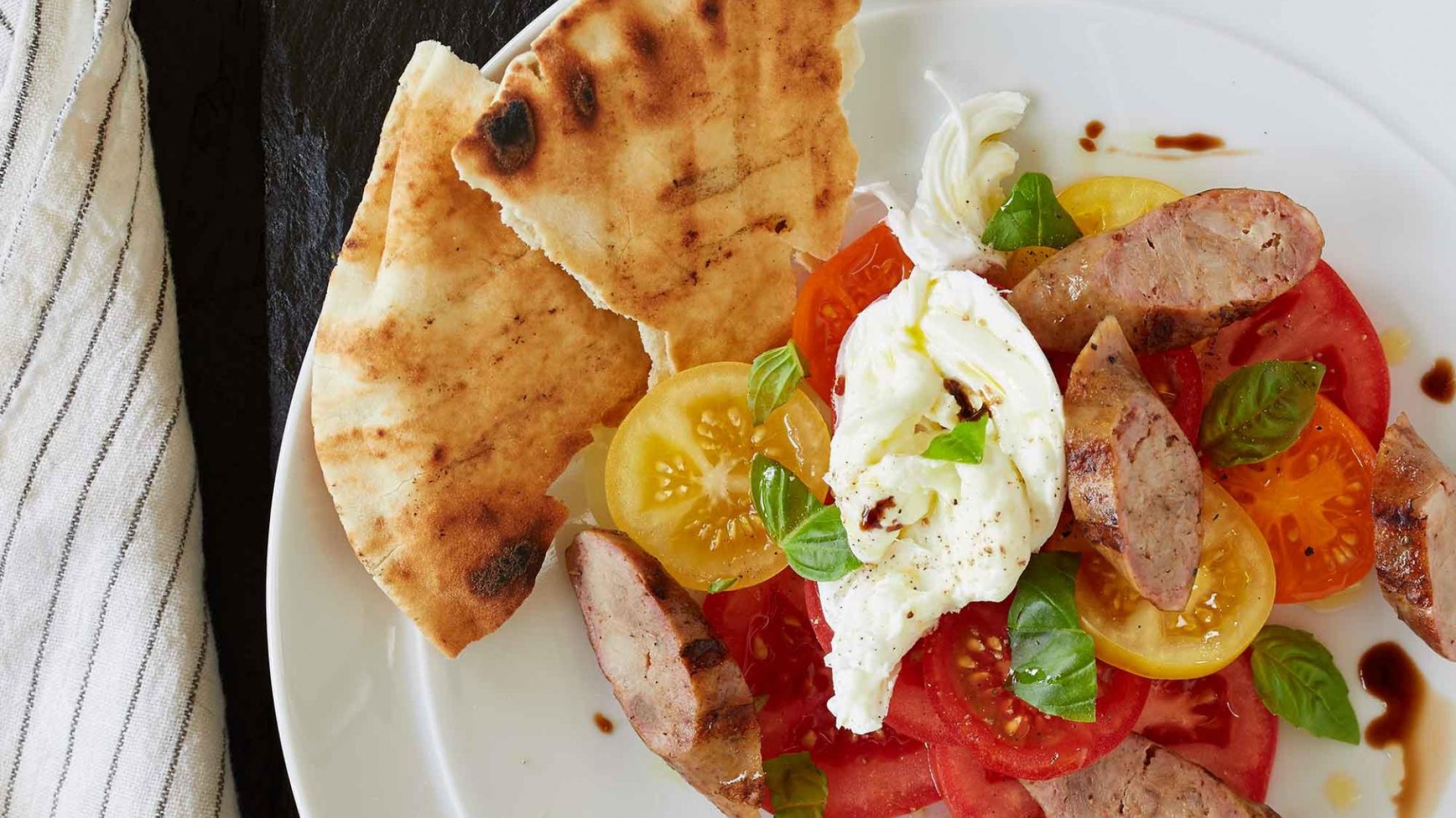 Ingredients
4 (1 package) duBreton Mild Italian Sausages
1.5 lb (680 g) Ripe Tomatoes
1 Large Ball (approximately 125 g) Buffalo Mozzarella
6 Fresh Basil Leaves
Extra Virgin Olive Oil
Balsamic Vinegar
Coarse Sea Salt
Coarse Ground Black Pepper
Preparations
Preheat the BBQ to Medium heat (350° to 450°F).
Grill the sausages, with the lid closed, for 8-10 minutes, turning occasionally, until browned and fully cooked. Remove from grill, and cut on the diagonal into ½ inch slices. Set aside.
Slice the tomatoes and place on a large flat plate. Pull the mozzarella apart, by hand, into small pieces and scatter over tomatoes. Tear the basil leaves into smaller pieces and sprinkle over the salad.
Top with slices sausages (and any juices), a drizzle of olive oil, a few drops of balsamic and a sprinkle of coarse salt and pepper.