Recipes
Chicken breasts stuffed with boreal cretons and cranberries
20 mins of preparation + 25 cooking time
4 servings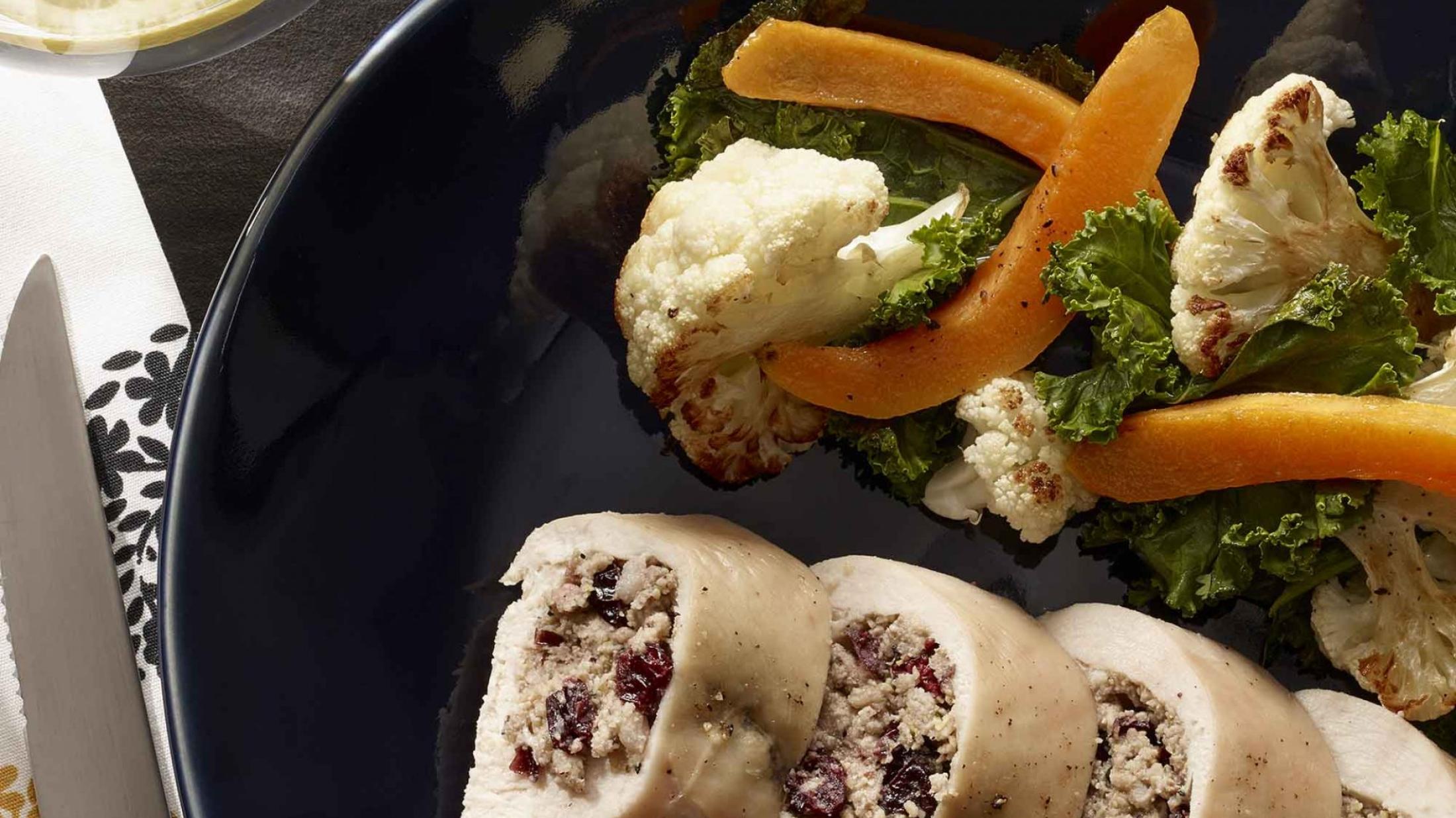 Ingredients
1 – 150 g (⅓ lb.) package of duBreton Boreal Cretons
22 mL (1½ tbsp.) of cornmeal
60 mL (¼ c.) of dried cranberries
5–10 mL (1–2 tsp.) of fresh chopped summer savory or thyme
4 deboned chicken breasts
Salt and fresh ground pepper
Preparations
Mix the cretons with the cornmeal, cranberries and herbs.
Preheat oven to 190°C (375°F).
Slice the chicken breasts in two without cutting all the way through and open flat.
Spread the creton mixture on the chicken breasts and then close them back up to trap the filling inside.
Transfer to an oven-safe dish and season the chicken with salt and pepper. Bake for 25 minutes or until the chicken is cooked through.
Serve with seasonal vegetables.