Recipes
Pork medallions with sage and port
20 mins of preparation + 20 cooking time
4 servings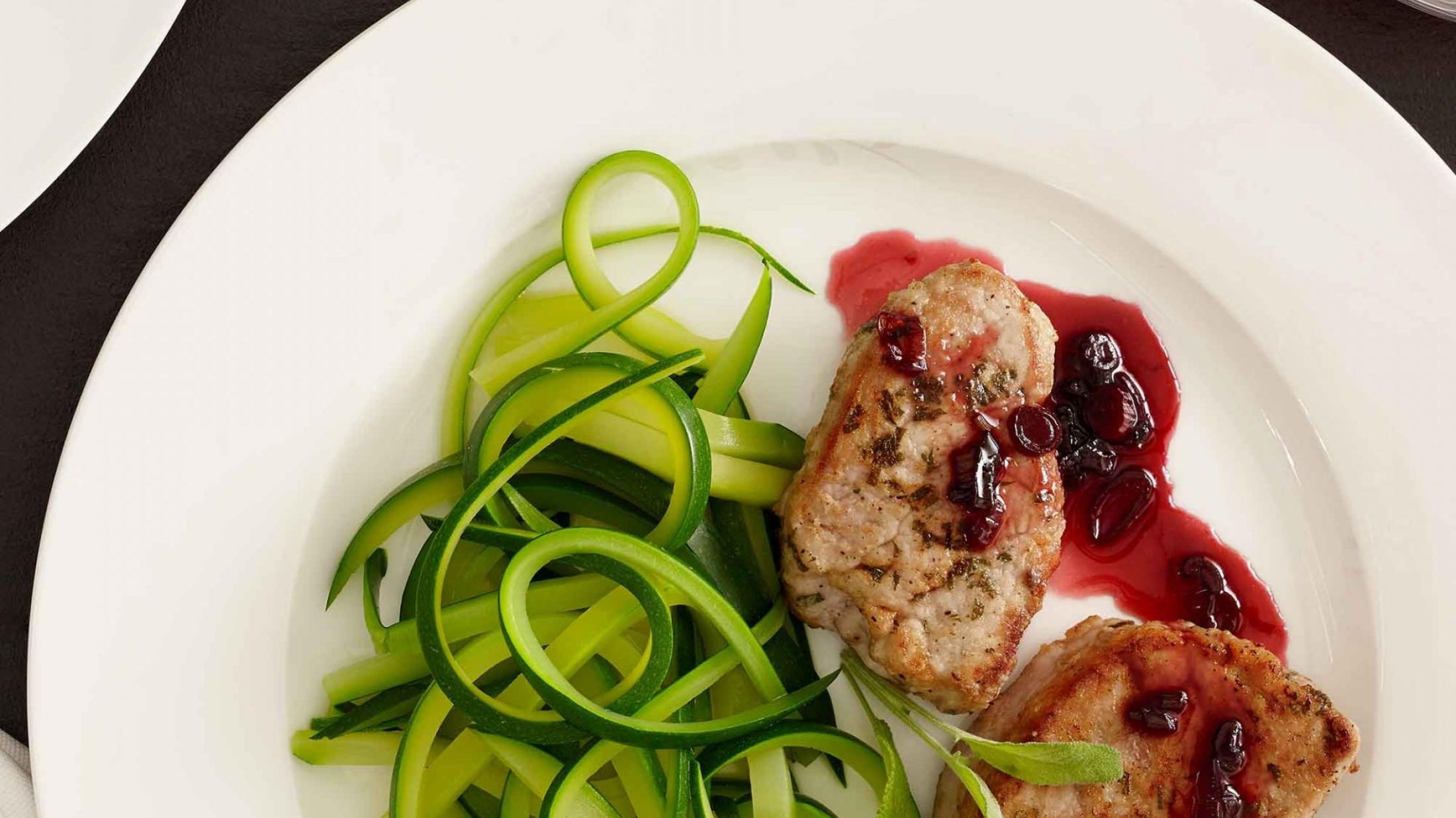 Ingredients
1 duBreton Pork Tenderloin, sliced into 8 even medallions

2 tsp (3 mL) fresh sage, chopped

1/4 cup (65 mL) flour

2 tbsp (30 mL) butter, divided

1 tbsp (15 mL) olive oil

1/4 cup (65 mL) green onions, sliced

1 cup (250 mL) ruby port

Salt and freshly ground pepper
Preparations
Using the heel of your hand, gently press each piece of pork tenderloin to approximately 1/4 inch thickness and set aside.
Season each medallion with sage, salt, and pepper and lightly coat with flour, shaking off excess.
In a large nonstick skillet, melt 1 tbsp butter with oil.
Over medium-high heat and cooking in batches, brown each pork medallion; approximately 2 to 3 minutes per side. Transfer to a plate and keep warm under aluminum foil.
Add onions to skillet and sauté until golden, approximately 2 minutes.
Gradually add port to skillet, bring to a boil and cook while stirring until slightly reduced.
Lower heat, return pork to skillet, and simmer until sauce is thickened; approximately 3 minutes.
Remove pork, and let rest wrapped or tented in aluminum foil for 10 minutes.
Add remaining butter to pan, stir sauce until blended. Place pork on serving plates and top with sauce.