Recipes
Potato and vegetable salad with sausage and maple
15 mins of preparation + 30 cooking time
4 servings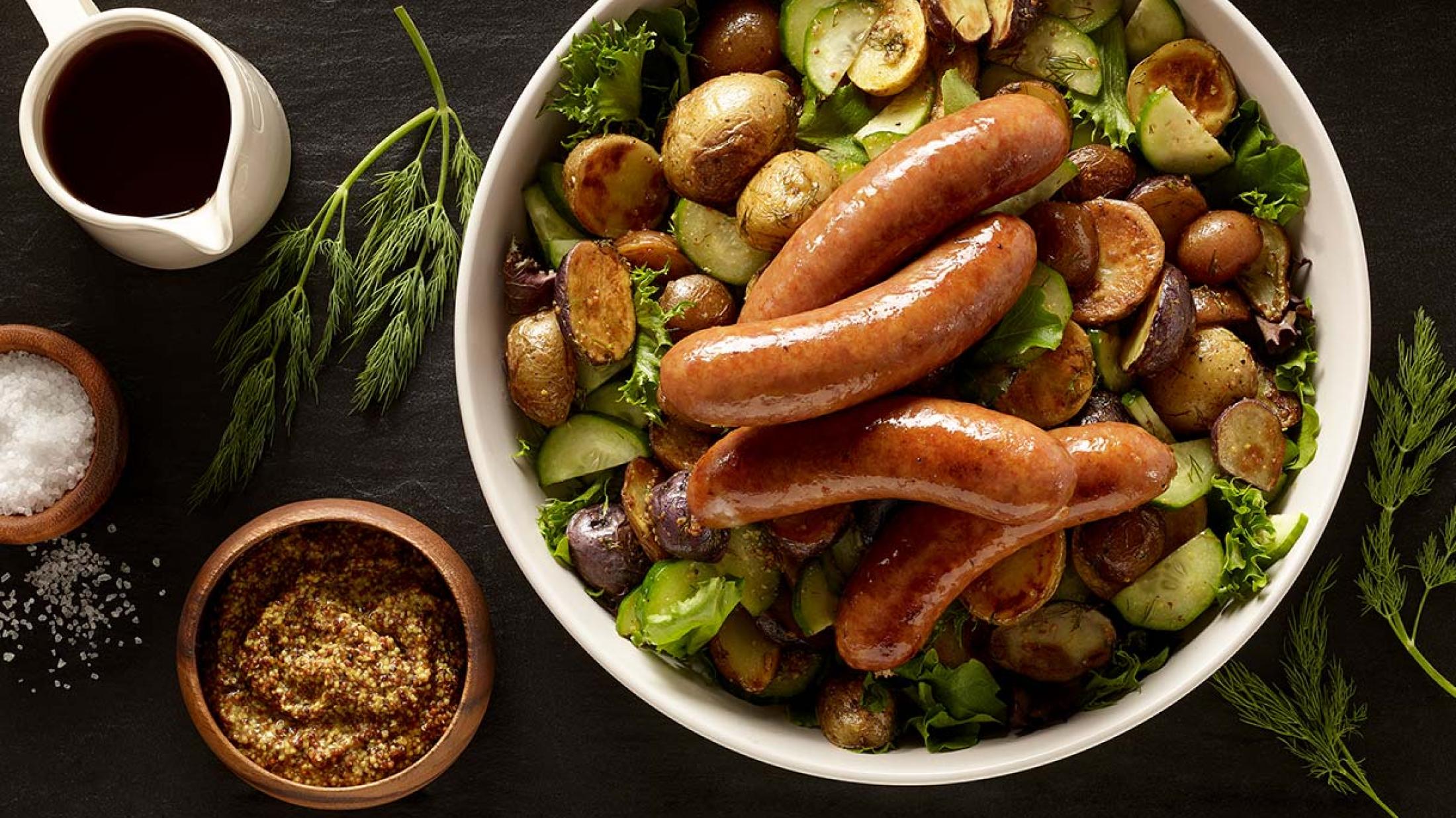 Ingredients
1.25 L (5 c.) of new coloured baby potatoes, halved
60 mL (¼ c.) of olive oil
Salt and fresh ground pepper
1–2 packages of 4 duBreton Smoky Maple Fully Cooked Sausages
30 mL (2 tbsp.) of old-fashioned mustard
45 mL (2 tbsp.) of wine vinegar
22 mL (1½ tbsp.) of maple syrup
30 mL (2 tbsp.) of fresh chopped dill
1 L (4 c.) of lettuce
1 English cucumber, sliced into thin half-rounds
Preparations
Preheat oven to 425°F (210°C).
In an oven-safe dish, coat the potatoes with 22 mL (1½ tbsp.) of the oil and season generously.
Add the sausage and bake for 25–30 minutes or until the potatoes are tender and golden brown.
Meanwhile, in a salad bowl, mix the rest of the oil with the mustard, vinegar, syrup and dill.
Add the potatoes and mix well to coat them with the mixture.
Stir in the lettuce and cucumber.
Distribute among the plates and garnish with 1 or 2 roasted sausages. Serve immediately.