News
duBreton takes part in a major research project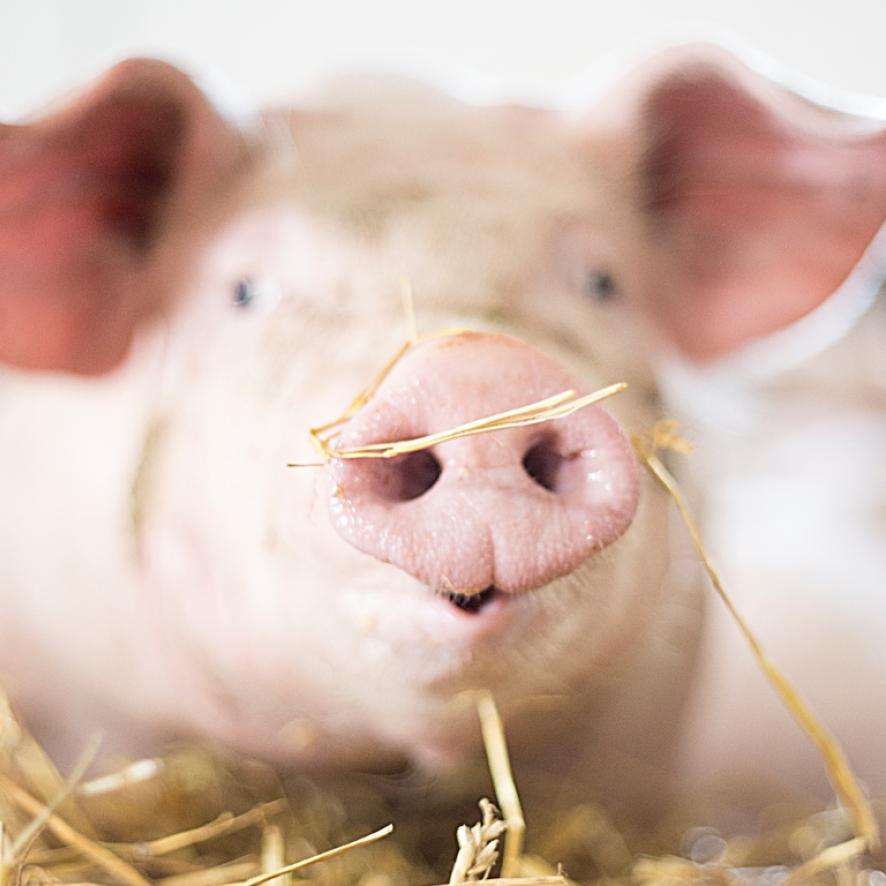 The Quebec-based company Aliments Breton Inc., a division of Breton Tradition 1944, is pleased to announce its participation in an ambitious research project undertaken by Agriculture and Agri-Food Canada (Genomics Research and Development Initiative – Antimicrobial Resistance, GRDI-AMR) to evaluate the presence or absence of antibiotic-resistant bacteria in swine based farming practices.
Aliments Breton was selected to contribute to this important study due to the diversity of its farming programs, which include three antibiotic-free models: farms following organic standards, those following Certified Humane® standards, and antibiotic-free farms.
Antibiotic resistance is an alarming public health issue on a global scale. The development and acquisition of resistance by traditionally sensitive pathogenic bacteria constitute an undeniable threat to human and animal health. The O'Neill report commissioned by the United Kingdom (http://amr-review.org/) concludes that if action is not taken, the situation will become catastrophic and that by 2050, resistant bacteria will be killing approximately 10 million people every year and generating $100 billion in economic losses.
In response to this daunting challenge, national governments and international organizations (WHO, OIE) are developing and deploying strategic action plans to mitigate resistance development and bring new medical drugs to market. The Federal Action Plan on Antimicrobial Resistance and Use in Canada (March 2015) has three pillars: surveillance, stewardship and innovation. Associated with the innovation pillar, the GRDI AMR project includes all Canadian federal science-based departments.
An invaluable contribution to research
"Our company was identified as a partner due to the fact that we are already involved in large-scale antibiotic-free pork production," explained Claire Michaud, communications and marketing manager at Breton Tradition 1944. "We also follow the specifications for organic and Certified Humane® production, which means that we have a large sampling pool for comparing results. At the same time, this also provides us an opportunity to verify the outcomes of our own 15 years of research and development targeting the avoidance of antibiotic use. We couldn't hope for more effective validation of our efforts."
According to the Food and Agriculture Organization of the United Nations, worldwide demand for meat is predicted to double by 2050. Canadian producers will have to continue expanding production to meet this growing need. The research project is based on the assumption that antibiotics and heavy metals (Cu, Zn) are used as growth promoters and therapeutic agents in conventional swine farming, thereby exacerbating resistance development and the propagation of antibiotic-resistant genes (ARG) and antibiotic-resistant bacteria (ARB) that are potentially pathogenic to humans and other animals.
The purpose of the current study is to clarify the role of agricultural production in antimicrobial resistance development with a view to studying strategies for the prudent use and reduced or discontinued use of antibiotic therapy in swine production and other industries.
Led by professor and scientific researcher Dr. Guylaine Talbot, the study will compare the occurrence of antibiotic-resistant bacteria in sow and piglet feces samples collected from four types of swine farms: organic, Certified Humane®, antibiotic-free and commodity. The outcomes are expected to be compiled and published by Agriculture and Agri-Food Canada in 2018.