News
National Homemade Soup Day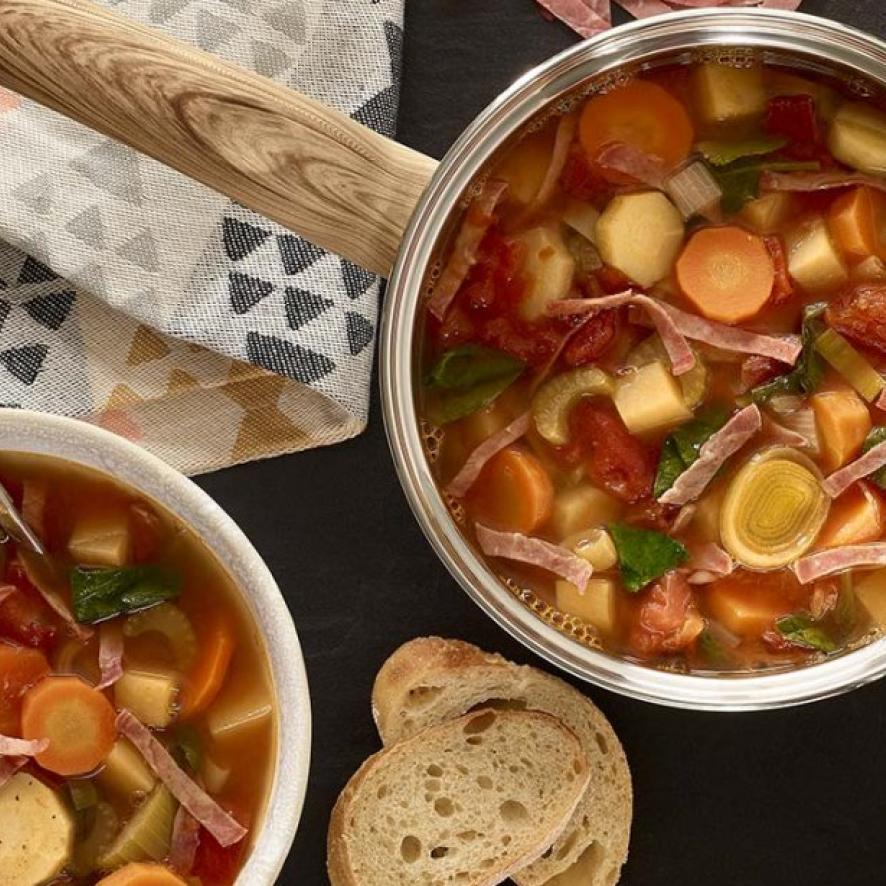 What could be more comforting than a good bowl of homemade soup prepared with love?
Soup is one of mankind's oldest dishes and is said to date back to the time when man invented watertight containers more than 20,000 years before Christ.
Soup is so popular that it is even celebrated on February 4 for National Homemade Soup Day.  
We don't know the history of National Homemade Soup Day, but it was probably created by someone who really liked homemade soup!
For the occasion, we are offering two soup recipes to cook at home to honour this delicious dish.
Vegetable and sausage soup
More traditional, this vegetable soup is pleasantly enhanced by the delicious taste of our dry sausage Appalachian Treasure.
Curried pork meatball soup with coconut milk
Bolder, this soup with exotic flavors reinvents the use of the traditional meatball.
Happy National Homemade Soup Day!