News
Passionate farmer profile : Ferme St-Léo Inc.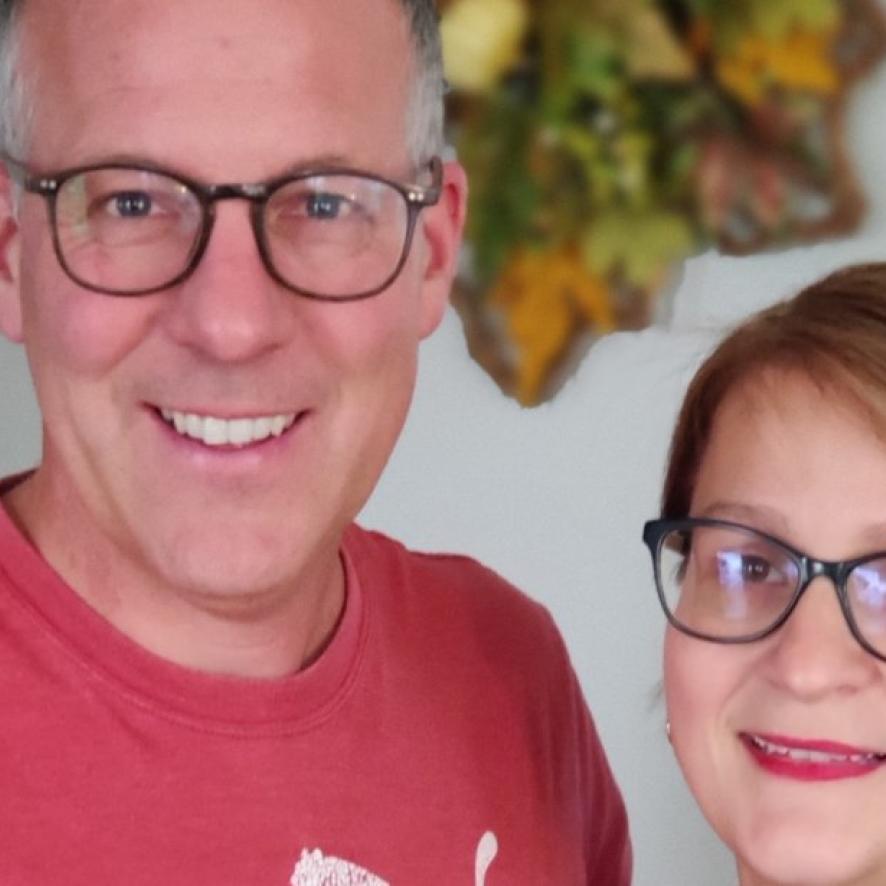 Ferme St-Léo Inc is a finishing producer of organic pigs in the duBreton network, located in central Quebec. This farm of 1500 organic pigs, is the property of Mario Laplante and Josianne Côté. In addition to producing organic pigs, Mario and Josianne grow 1000 acres of corn, soybeans, and small grains.
After studying at the ITA in St-Hyacinthe, in 1994 Mario took over the family farm, a dairy farm, but in 1999, he divested himself of the dairy herd because of allergies to keep only the land for cultivation. As long as Josianne, she is a nurse by training.  After working in the health network for 17 years, Mario and Josianne were looking for how to integrate Josianne into the company.  It was then, after seeing duBreton's announcements about the search for new finishing sites for organic pigs, that they got in touch with duBreton in 2017.  It was at this time that a new entity was created, Ferme St-Léo Inc.
The organic farming model proposed by duBreton, in addition to providing additional income to the company, corresponds to the values of well-being and respect for the animals they seek. The contribution of solid manure from pig farming, in addition to reducing the cost of fertilizers for crops, allows a contribution of organic matter for soil regeneration.  Mario applies soil regeneration methods, through minimum tillage and cover plants.
Finally, the pig farm project takes shape in the spring of 2018. The first piglets arrive in the summer of 2018. The pig farm is Josianne's responsibility.  After the three girls leave for school, Josianne goes to the farm for the morning.  Nothing is left to hazard; everything is documented with worktops like in the hospital.  In this way nothing is forgotten and during an occasional replacement, there are no breaches of the normal management.  Josianne loves contact with pigs and observes their behavior in order to detect and anticipate problems.  She says, "if you see several pigs whose tails are no longer curly, then you will have problems with cannibalism in the coming hours" So you have to react immediately to find the cause and make corrections. Her sense of observation and her preventive management, make her an elite farmer at duBreton network.
Thank you Josianne and Mario for sharing with us your passion and experience for raising organic pigs.
Germain Camiré, agronomist