Recipes
Boreal ham sandwich
15 mins of preparation + 5 cooking time
4 servings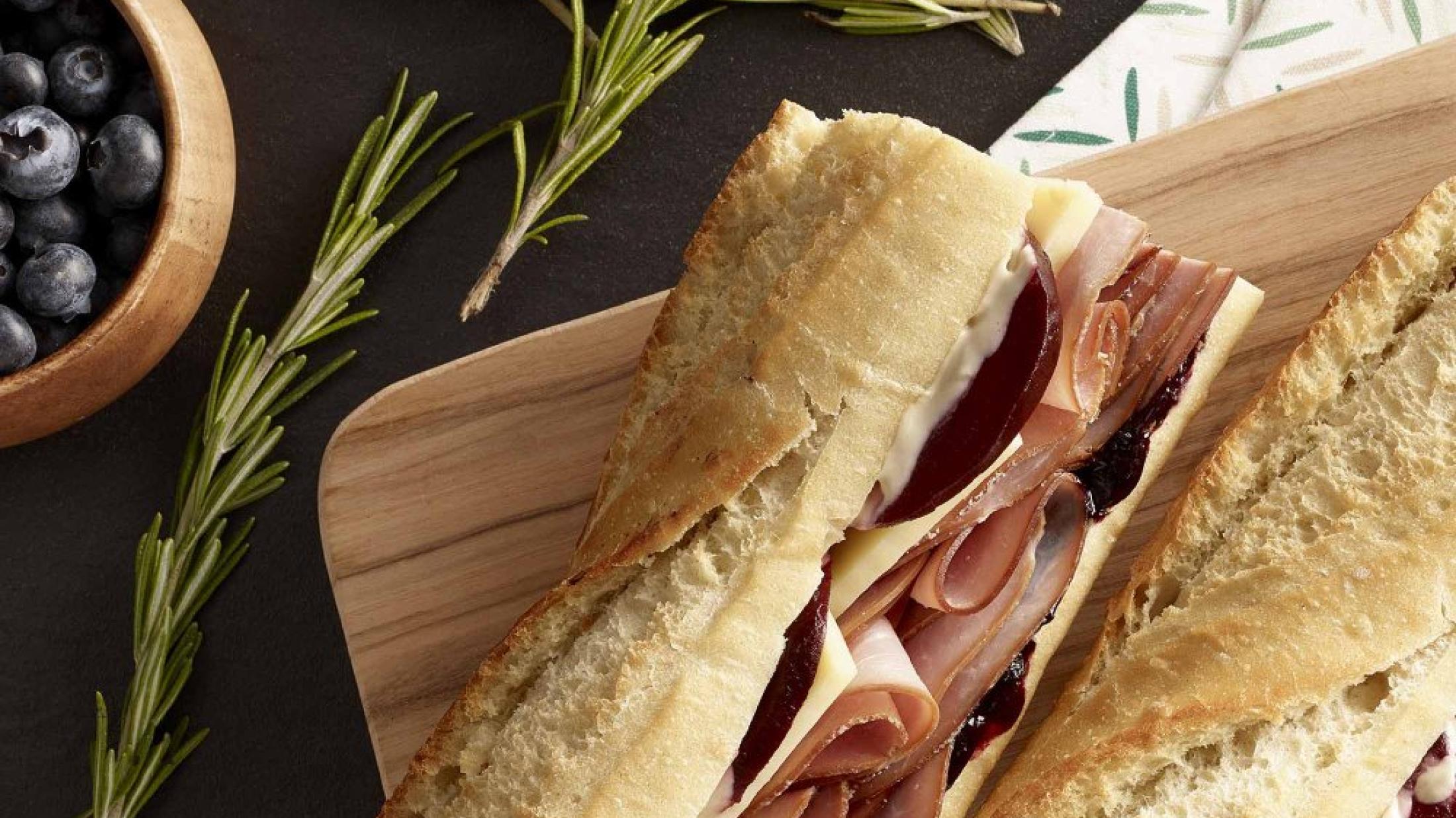 Ingredients
Ingredients:
Blueberry-Rosemary Spread:
160 mL (2/3 c.) of fresh blueberries
5 mL (1 tsp.) of fresh chopped rosemary
Salt and fresh ground pepper
45 mL (3 tbsp.) of mayonnaise
15 mL (1 tbsp.) of Dijon mustard
1-1/3 baguettes
2 packages of duBreton organic Boreal Ham
120 g (4 oz.) of medium to old Saguenay or Abitibi cheddar, sliced
2-3 cooked beets, thinly sliced
Preparations
Directions:
In a small saucepan, combine the blueberries, rosemary, salt and pepper with 15 mL (1 tbsp.) of water.
Cover and heat over medium-high heat for 5 minutes.
Remove from heat and crush the blueberries using a fork to achieve a spread-like consistency. If the result is too watery, return to heat for 1 to 2 minutes. Then transfer to a bowl and let cool.
In a small bowl, mix the mayonnaise and Dijon mustard to make a Dijonnaise sauce.
Slice open the baguettes lengthwise, distribute the blueberry-rosemary spread on the bottom halves and then top with the ham followed by cheese and beets. Spread Dijonnaise sauce on the top halves and close the sandwiches.
Cut into wedges and serve.