Recipes
Colourful grilled sausage salad
20 mins of preparation + 12 cooking time
4 servings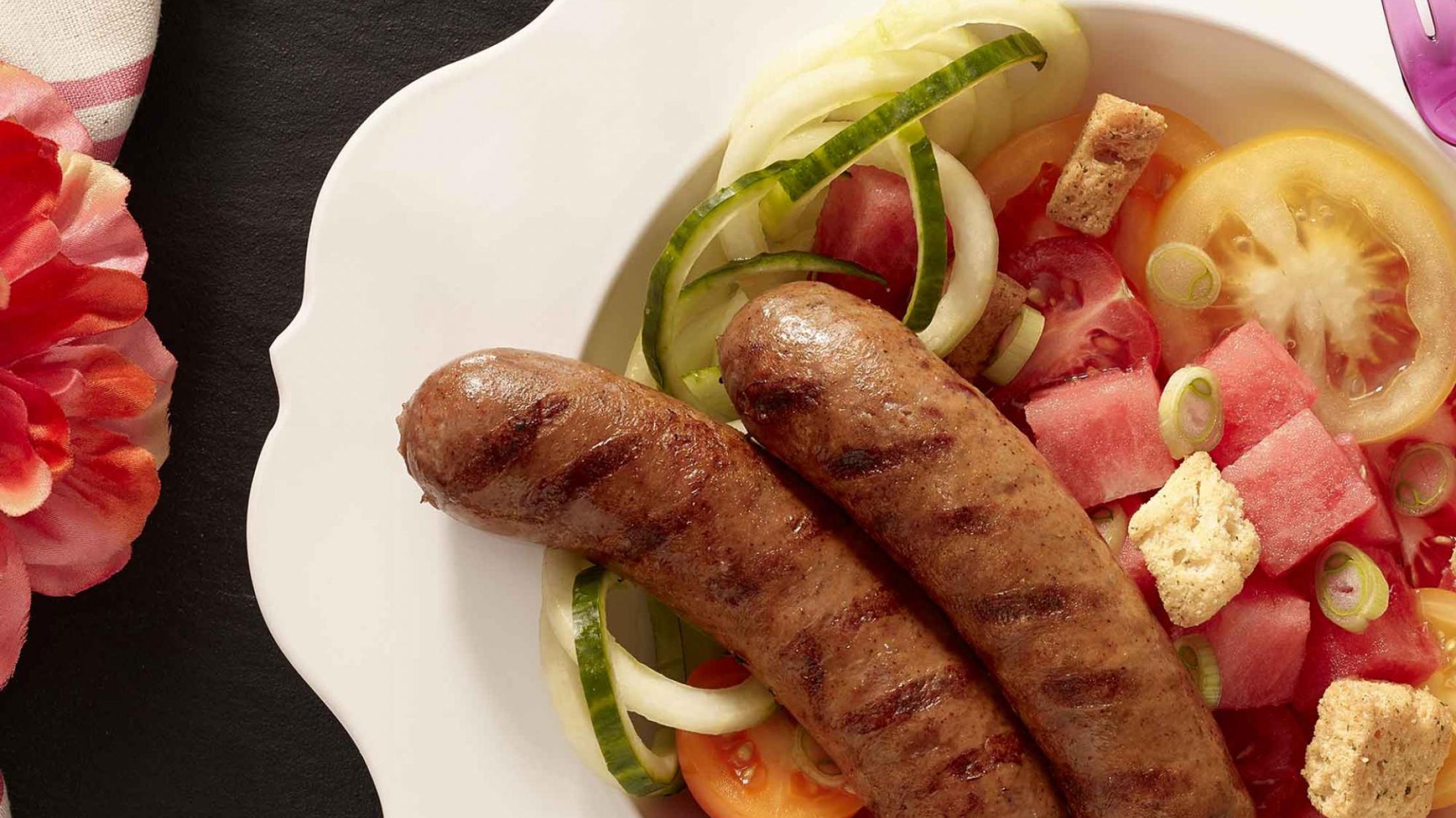 Ingredients
2 packages of 4 duBreton Hot Italian Sausages
1 L (4 c.) of coloured tomatoes, sliced, or coloured cherry tomatoes, halved
750 mL (3 c.) of watermelon, diced
½ English cucumber, cut into spirals or thin strips
2 green onions, thinly sliced
250 mL (1 c.) of croutons
Homemade ranch dressing :
125 mL (½ c.) of sour cream
10 mL (2 tsp.) of lemon juice
2 mL (½ tsp.) of Worcestershire sauce
30 mL (2 tbsp.) of fresh parsley, chopped
5 mL (1 tsp.) of dehydrated onions
1 clove of garlic, chopped
Salt and fresh ground pepper
Preparations
Mix all dressing ingredients in a jar and set aside in refrigerator.
Cook the sausages according to the package directions.
Divide the tomatoes, melon, cucumber and green onion among 6 plates.
Top with the sausages, dressing and croutons. Serve immediately.
Cooking on barbecue:
Preheat barbecue to medium heat.
Cook the sausages for 10 to 15 minutes.