Recipes
Delicious cuban old fashioned pork loin sandwich
15 mins of preparation + 10 cooking time
2 servings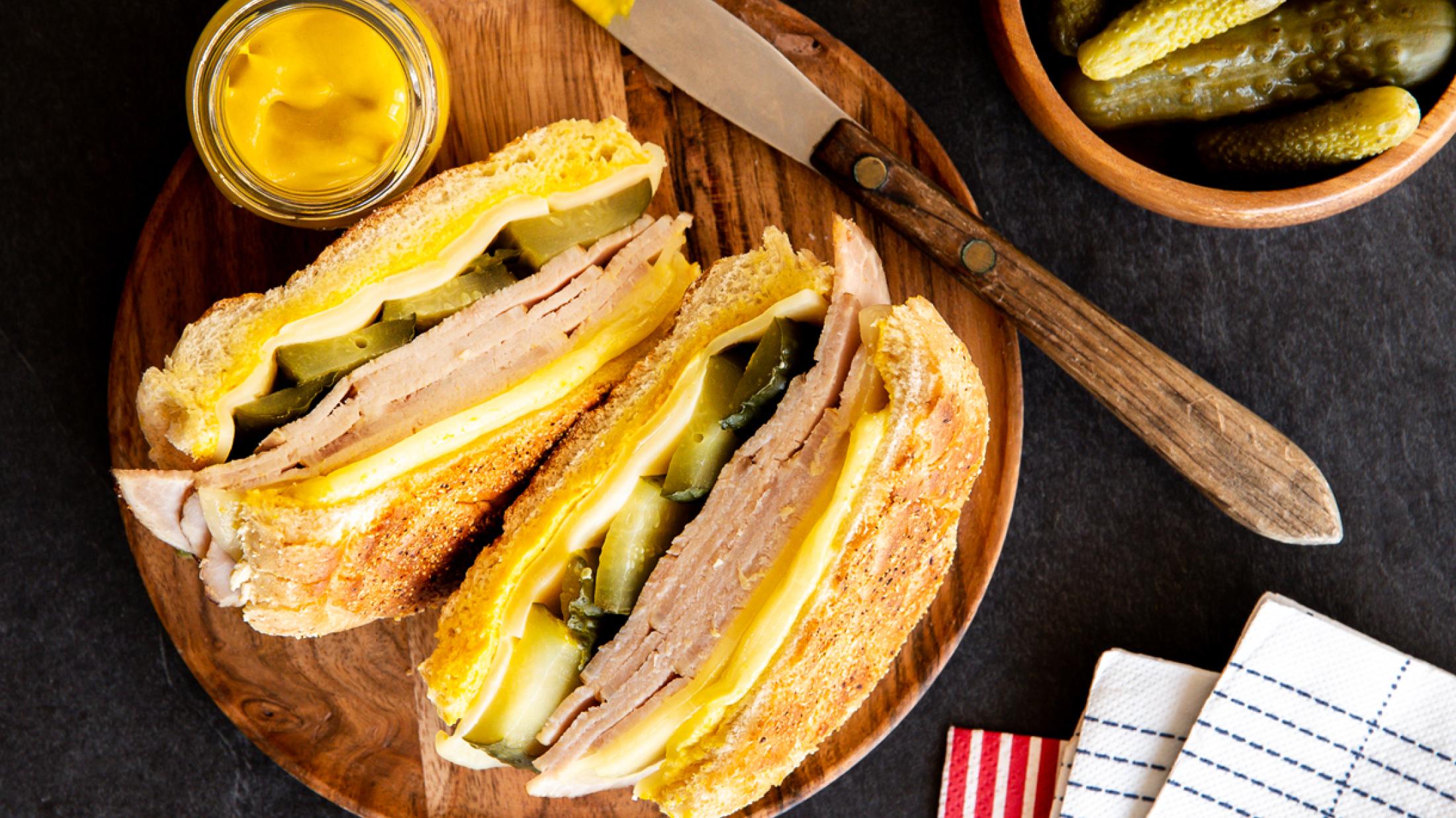 Ingredients
2 kaiser rolls, cut in half
60 mL (1/4 cup) yellow mustard
60 mL (1/4 cup) mayonnaise
6 to 8 slices of Swiss cheese
1 package of duBreton organic Old Fashioned Pork Loin
4 to 6 slices dill pickles
45 mL (3 tbsp.) butter
Preparations
Mix mayonnaise and mustard together.
Brush the inside of buns with this dijonnaise.
Top buns with slices of Swiss cheese, pork loin and pickles.
Close the loaves.
Butter bread on both sides.
In a skillet, heat and toast sandwiches for 3 to 4 minutes on each side or until golden and crisp.
Remove sandwiches from pan and cut in half.
Enjoy!