Recipes
Zesty hot ham and cheese crostini
5 mins of preparation + 10 cooking time
6 servings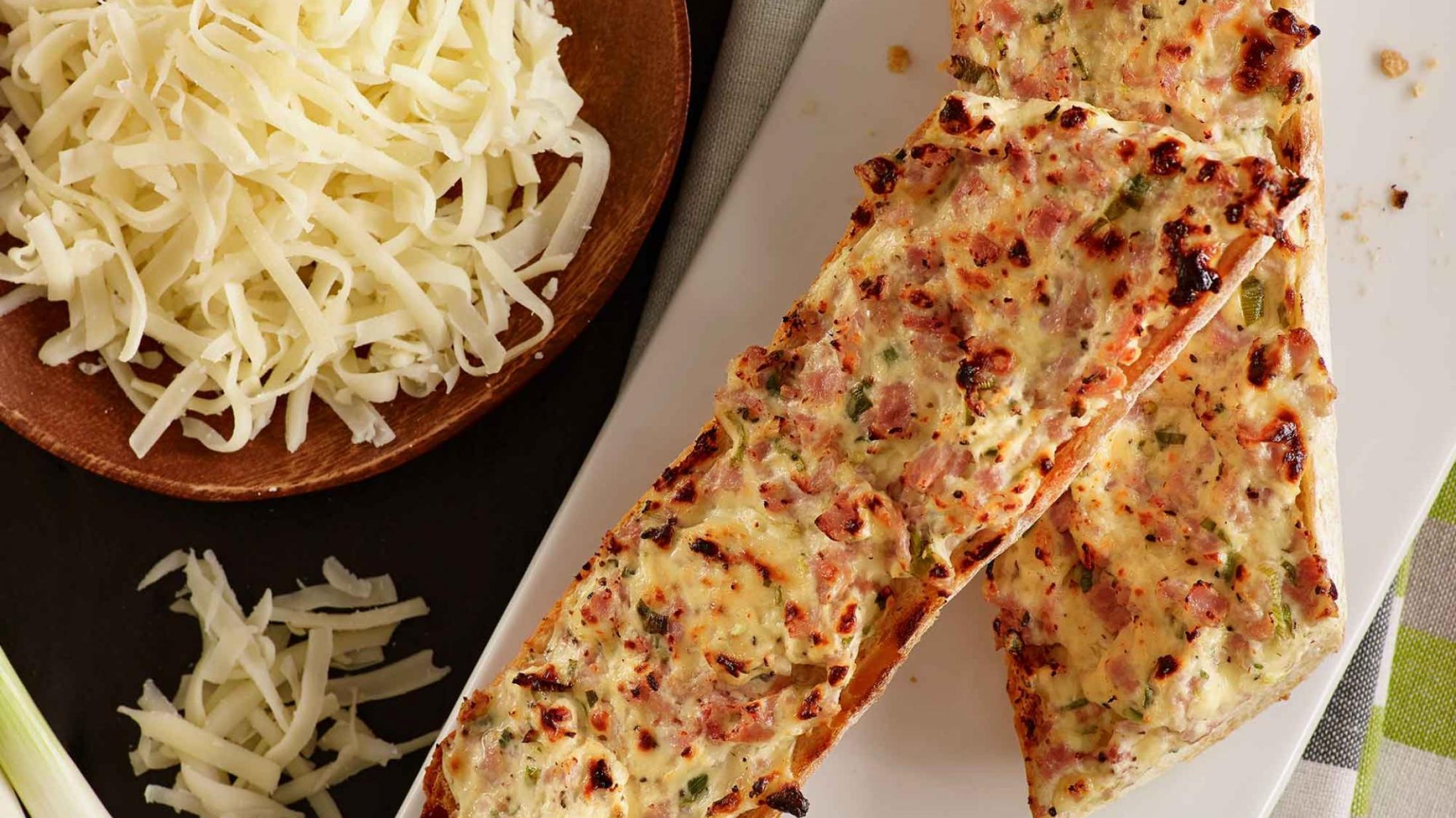 Ingredients
1 tub (227 g) soft cream cheese
3 green onions, very finely chopped
1 cup (250 mL) shredded Gruyere or other firm Swiss cheese
1 tbsp (15 mL) prepared horseradish or Dijon mustard
1/2 tsp (2 mL) coarsely ground black pepper
6 slices duBreton Sliced Smoked Ham
1 crusty baguette, about 350g
Preparations
Preheat the oven to 400°F (200°C).
Slice the baguette in half and place, crust side up, on a baking sheet. Place in oven and toast for 3 minutes or until fragrant.
Meanwhile, soften the cream cheese by blending with a wooden spoon until smooth and creamy.
Add the green onions, cheese, horseradish and pepper and blend until all the ingredients are evenly distributed.
Chop the ham finely and add to the cheese mixture. Gently mix until well-combined.
Turn over the baguette and toast, cut side up for 2 minutes.
Turn the oven on to broil and raise the oven rack to a position about 4 inches (10 cm) below the top element. Slather ham mixture thickly over the bread. Return pan to oven and broil for 3 to 5 minutes or until the cheese mixture is bubbly and brown.