Recipes
Maple and bacon tarts
10 mins of preparation + 5 cooking time
12 servings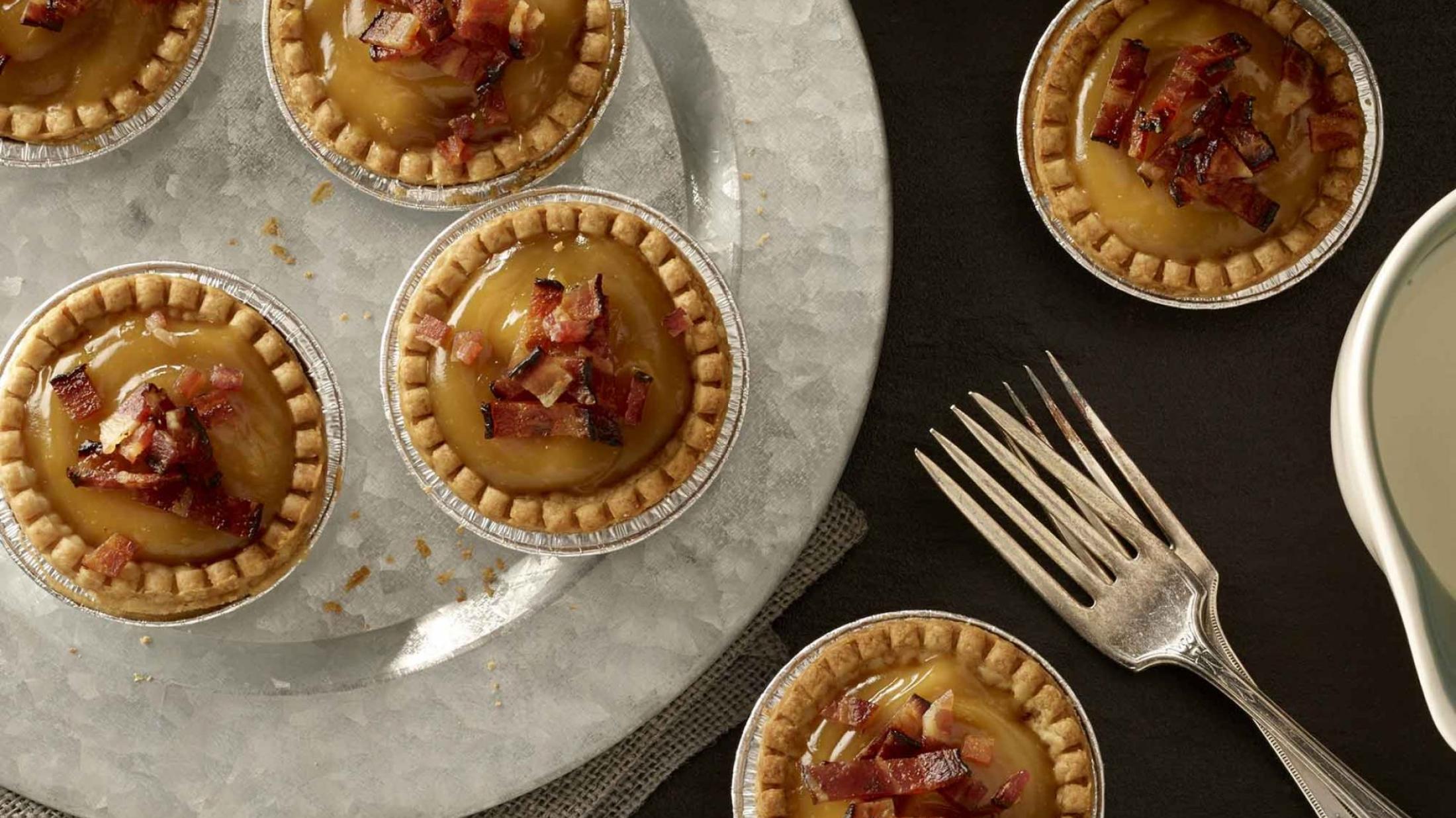 Ingredients
250 ml (1 cup) maple syrup 
125 ml (1/2 cup) 35% cream
30 ml (2 tablespoons) butter 
2 egg yolks 
60 ml (1/4 cup) water
60 ml (1/4 cup) cornstarch
12 baked tartlet bases
3-4 slices cooked and minced duBreton Bacon
Preparations
In a small saucepan, combine the syrup, cream and butter. Bring to a boil over medium heat.
In a bowl, beat the egg yolks with the water and starch.
As soon as the first broths appear, pour the egg yolk mixture into the pan, stirring with a whisk.
Bring to a boil and boil for 2 minutes.
Remove from heat and let cool.
Pour into the tartlet bases and garnish with bacon.