Recipes
Bacon jam and raspberry compote
25 mins of preparation + 20 cooking time
servings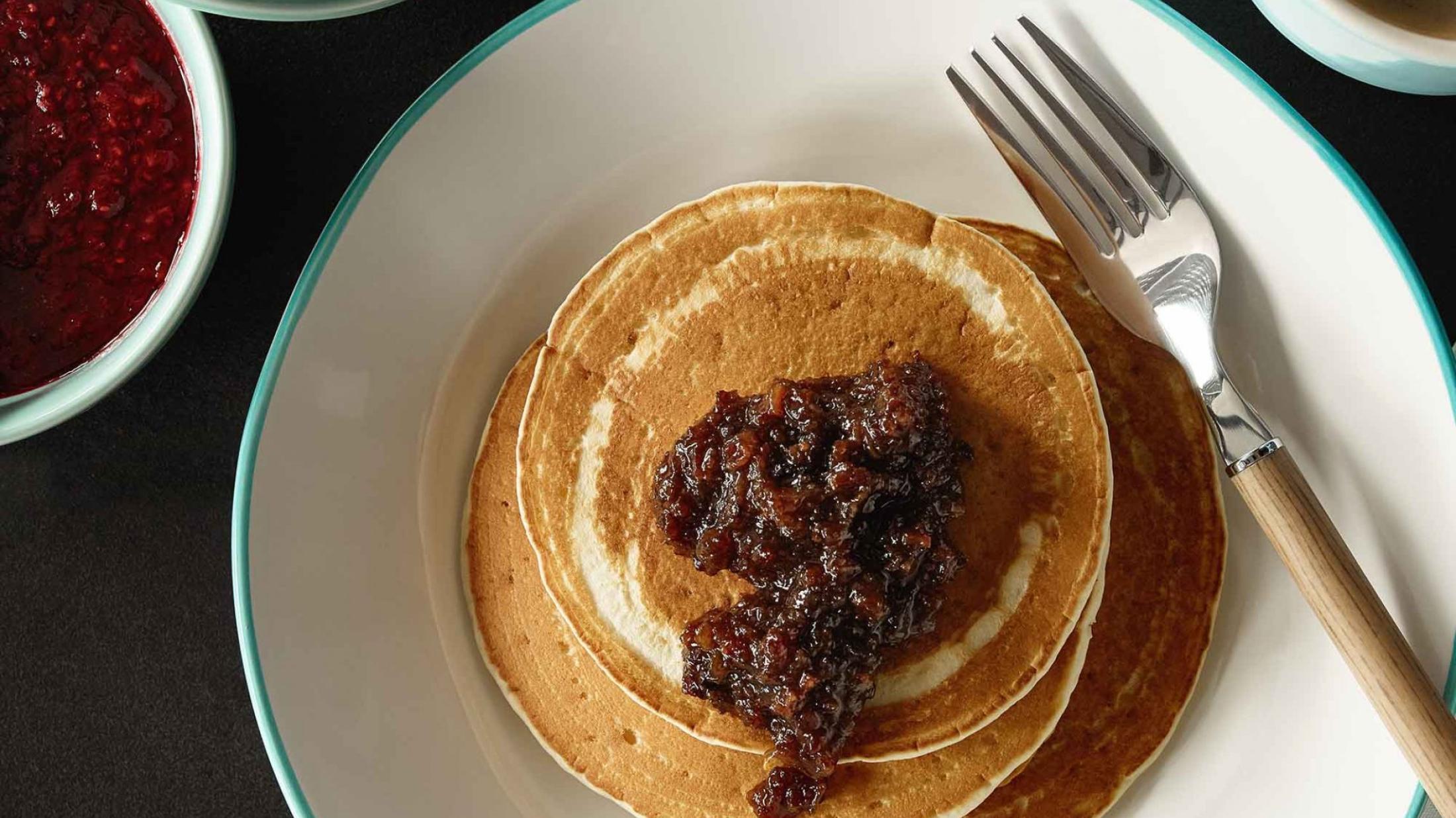 Ingredients
1 lb (454 g) duBreton

Bacon

, cut into 1/2 inch pieces
1 medium Spanish onion, finely diced
1/2 cup (120mL / 113 g) brown sugar, packed
1/2 cup (120 mL / 113 g) brewed coffee , black
1 tsp. (5mL / 4-1/4 g) fresh thyme, finely chopped
2 Tbsp. (30mL) maple syrup
2 Tbsp. (30mL) balsamic vinegar
1-1/2 cups (350mL / 200 g) raspberries, fresh or frozen
1 Tbsp. (15mL) white sugar
1 tsp (5mL / 4-1/4 g) cinnamon
1/2 tsp. (2-1/2 mL / 2-1/8 g) clove
Preparations
Cook bacon in a large saucepan over medium to high heat for 15 to 18 minutes or until bacon is crisp and brown. Using a slotted spoon, remove bacon from the pan and place onto a paper lined plate to absorb excess grease. If required, drain off excess grease, leaving approximately 2 Tbsp. (30mL) in the pan. Add onions and continue cooking over medium to high heat for 3 to 5 minutes or until onions are soft and translucent. Add sugar, coffee, thyme, maple syrup and balsamic vinegar. Mix well and cook for 2 to 3 minutes.
Return bacon to pan and mix well. Reduce heat to low and simmer for 1 to 1h 30 minutes or until the mixture is the consistency of thick syrup. Set aside and let cool.
Meanwhile, prepare the raspberry compote. Using a small saucepan over medium to high heat, cook raspberries, sugar, cinnamon and clove for 8 to 10 minutes, stirring well until berries are muddled.
Pour bacon mixture into a blender or food processor and pulse until smooth and paste-like.