Recipes
Maple pork chops with curry and mango chutney
15 mins of preparation + 30 cooking time
4 servings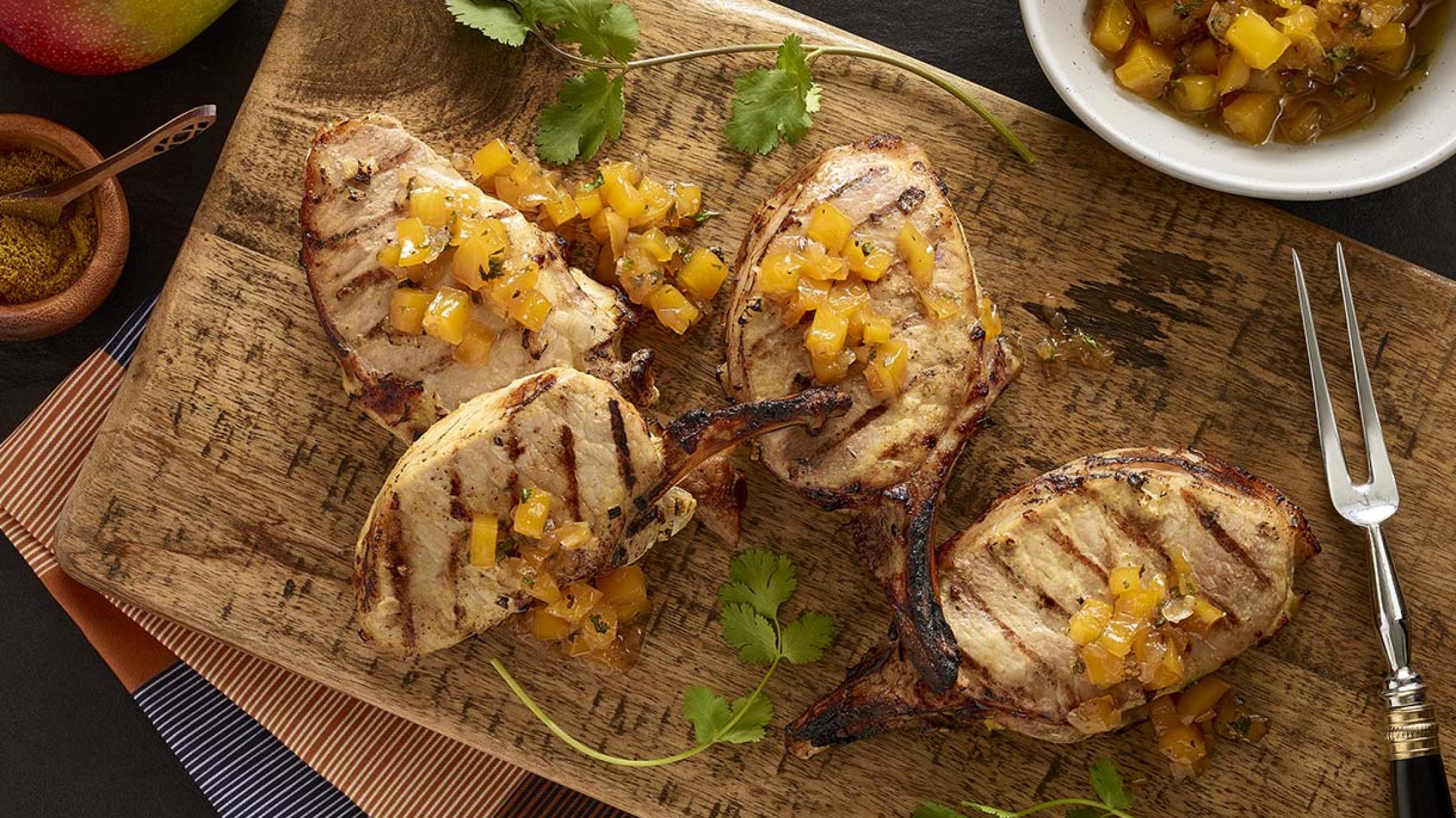 Ingredients
Curry marinade :
30 ml (2 tbsps.) canola oil
125 ml (1/2 cup) pineapple juice
1 french shallot
2 cloves of garlic, minced
5 ml (1 tsp.) Indian curry
5 ml (1 tsp.) canola oil
1 french shallot, chopped
30 ml (2 tbsps.) cider vinegar
375 ml (1 1/2 cups) fresh or frozen mango in cubes
60 ml (1/4 cup) pineapple juice
60 ml (1/4 cup) maple syrup
30 ml (2 tbsps.) fresh chopped coriander
Ground salt and pepper
Preparations
Mix all marinade ingredients in a bowl and marinate pork in refrigerator for at least 1 hour and for up to 24 hours.
Using a large pan, heat oil over medium heat and sauté shallot for 2 minutes.
Deglaze with vinegar and reduce to half.
Add mango, pineapple juice and maple syrup. Bring to a boil and simmer for 10 minutes.
Add coriander and season to taste.
Remove pork from marinade and cook in a skillet, over medium heat, 7 to 8 minutes each side or on the barbecue at medium 6 to 7 minutes each side.