Recipes
Spicy quinoa salad with ham and avocado
10 mins of preparation + 14 cooking time
4 servings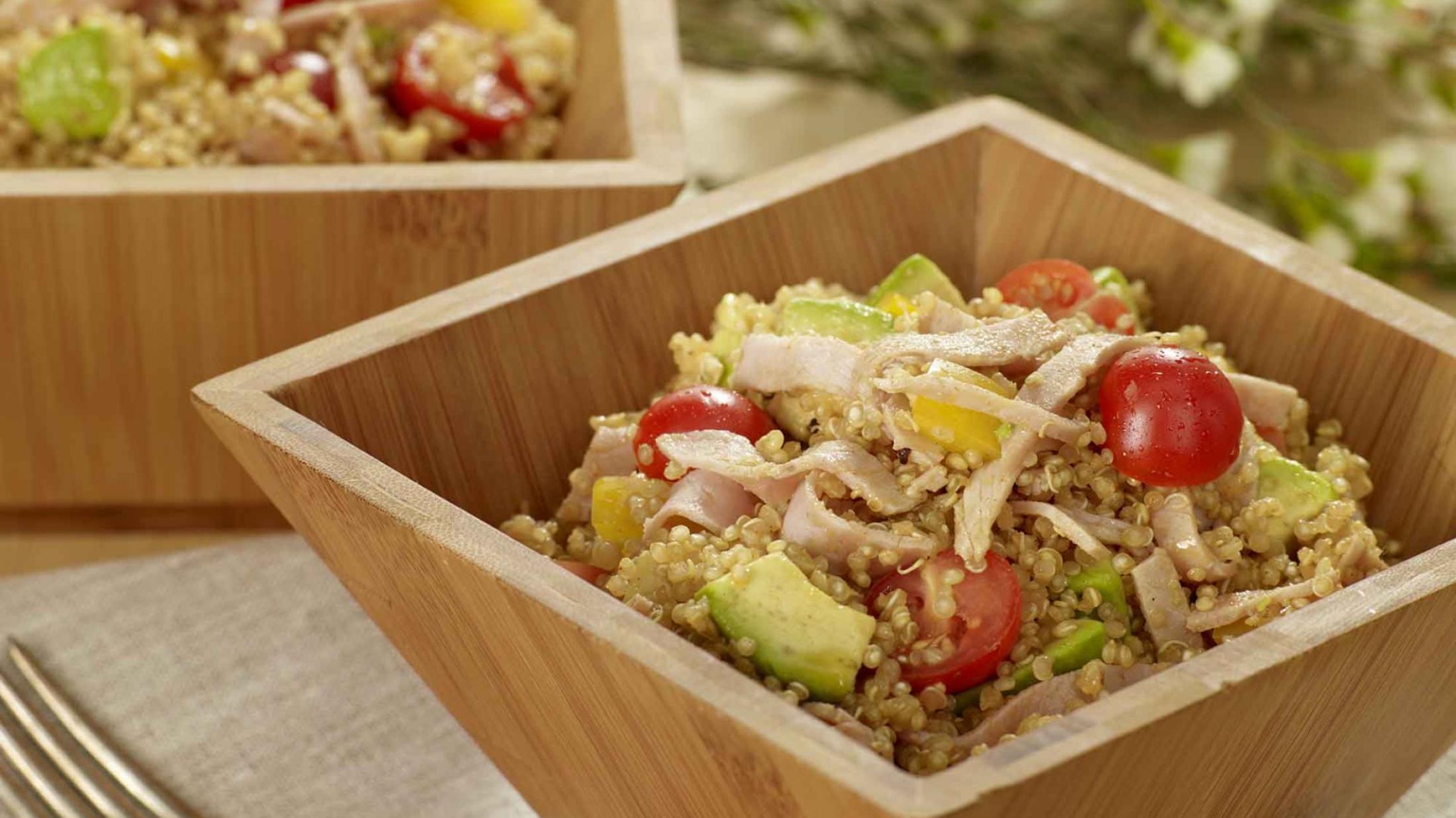 Ingredients
330 mL (1-1/3 cups) of quinoa
500 mL (2 cups) of vegetable broth or water
45 mL (3 tbsp.) of olive oil
45 mL (3 tbsp.) of lime or lemon juice
1 mL (1/4 tsp.) of ground chipotle pepper
5 mL (1 tsp.) of ground cumin
250 mL (1 cup) of cherry tomatoes, halved
330 mL (1-1/3 cups) of

duBreton Sliced Cooked Ham

, chopped
125 mL (1/2 cup) of yellow pepper, diced
1 avocado, peeled and cubed
Salt and fresh ground black pepper
Preparations
In a pan, bring the broth to a boil and add the quinoa. Cook for 14 minutes over low heat or until all liquid has been absorbed. Fluff with a fork and set aside to cool.
Meanwhile, in a large bowl, mix the olive oil, lime juice, chipotle pepper and cumin.
Add the cooled quinoa, cherry tomatoes, ham, yellow pepper and avocado. Season and mix thoroughly.
Refrigerate until served.