Recipes
Smoked ham sandwich with maple mayo and apple
10 mins of preparation + 0 cooking time
4 servings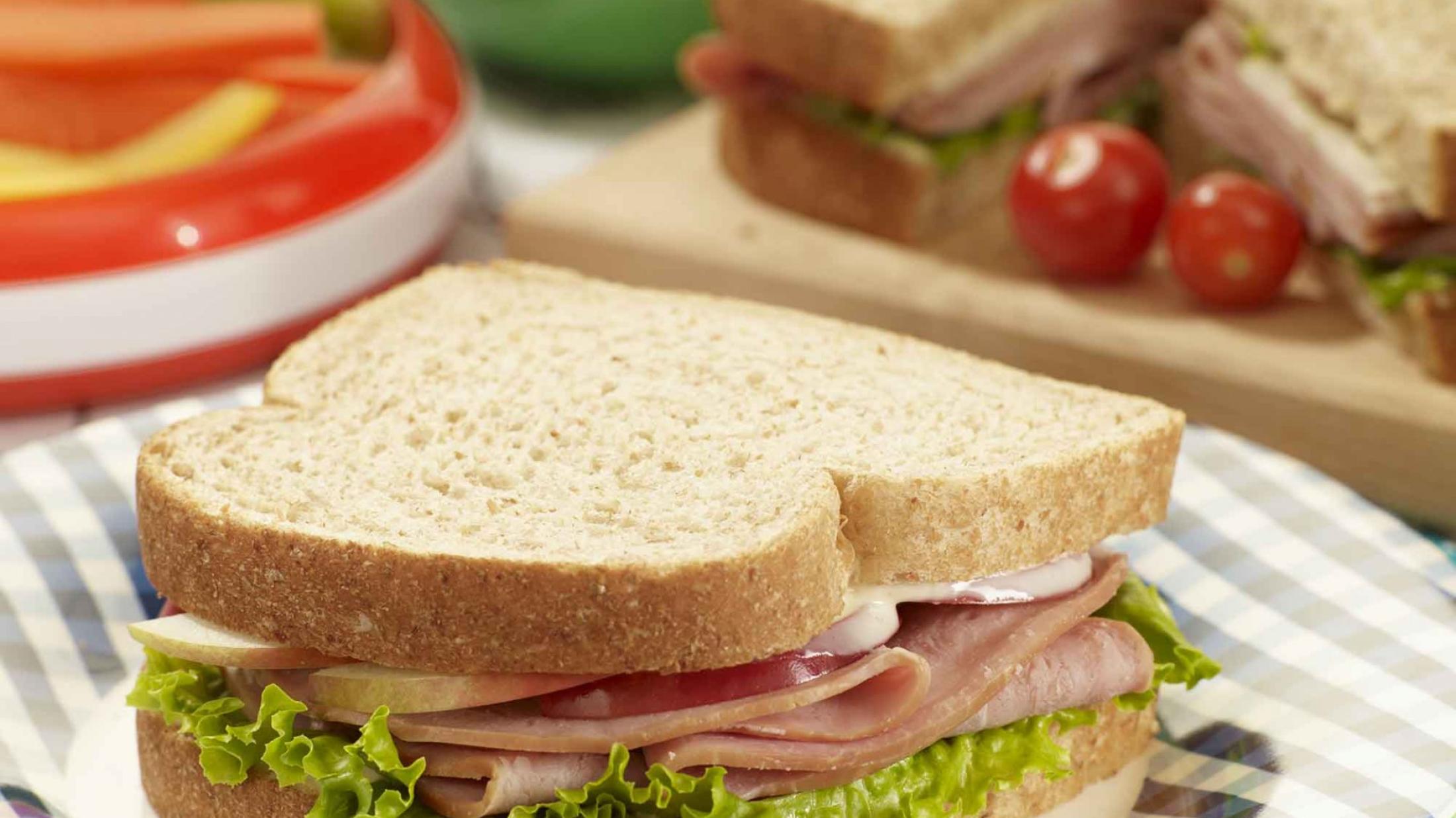 Ingredients
60 mL (1/4 cup) of mayonnaise
15 mL (1 tbsp.) of maple syrup
5 mL (1 tsp.) of Dijon mustard
8 pieces of thinly sliced whole-wheat bread
12 slices of duBreton Sliced Smoked Ham
1 Quebec apple, sliced
4 pieces of leaf lettuce
Preparations
In a small bowl, mix the mayonnaise, maple syrup and Dijon mustard.
Spread the maple mayonnaise on the bread slices. Divide the ham among 4 of the bread slices and garnish with apple slices and lettuce.
Top the sandwiches with the remaining bread slices.
Slice in two or in squares and serve.