News
Passionate farmer profile: Ferme Écologique Guimond Inc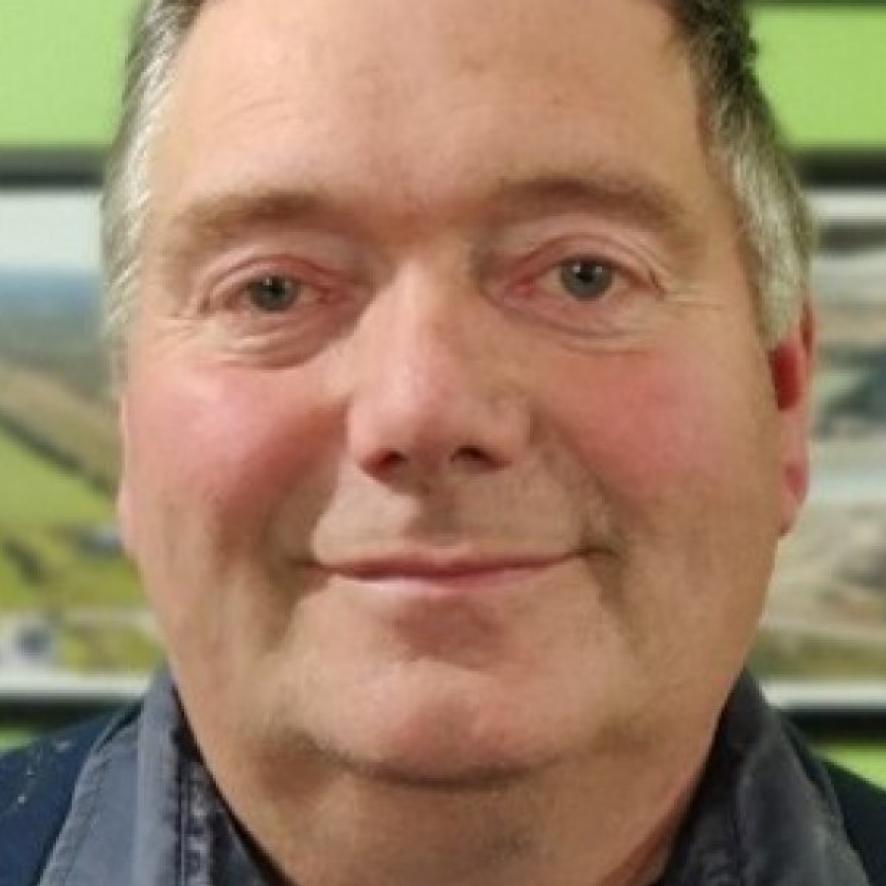 Ferme Écologique Guimond inc. is an organic hog finishing company in the Eastern Townships, Quebec, owned by Daniel Guimond. It is part of the duBreton Inc. network of finishers. 
Spread over 3 finished sites, the hog farms have 6,150 organic hog finishing spaces.  In addition to organic hog production, Daniel has 120 organic dairy cows and 2,600 acres of land, 1,800 of which are under cultivation.  The land is cropped to pasture, hay, malting barley, seed wheat and mixed grains. All crops are grown organically.
Daniel is a pioneer in organic production in Quebec. The second-generation family business started in 1985. In 1987, when Daniel became personally involved in the family business, he made a shift to organic crop management.  A visionary from the start, Daniel has always taken this type of management to heart, right down to the very core.  Daniel realized early on that putting toxic products in his fields was not good for him or for the future of agriculture. Daniel believes that "we don't buy the land from our parents, we borrow it from our children". It is therefore necessary to take care of it.  In 1989, after the acquisition, this farm with 150 acres of crops and 30 milking cows was gradually certified organic. The organic conversion of the dairy herd was completed in 1996.  At that time, there was not much information available on organic production. It was necessary to read a lot and to do many trials to find the best way to do it, whether it was with the cows or in the fields.
Since 1994, being a partner of Aliment Breton Inc. (now duBreton inc.) to raise hogs, is another part of the business.  At that time, Ferme Écologique Guimond produced pigs fed on vegetable grains and raised without antibiotics.  When the duBreton farms transitioned to organic pork, Daniel was one of the first partners to jump on the opportunity to produce organic pigs, in 2015.  This conversion to organic pork fits well with Daniel's values of providing more space per pig and better comfort for the animals by adding hay and straw bedding.
La Ferme Écologique Guimond Inc. is operated by 10 persons including 3 of Daniel's sons, namely Pierre-Paul (manager of the hog sector), Jean-Daniel (the eldest and successor of his father) and Raymond-Olivier (involved in dairy production and crops). A fourth son, Marc-André, will join the business soon.
Daniel is attentive to the needs of his employees, and they have been loyal to him for several years. Grateful, Mr. Guimond offers his employees, once a year, environmentally friendly products from his various companies and business partners. In short, for the people of the farm, organic is very important to them!
Germain Camiré, agronomist