Recipes
Blt 2.0: bacon, lettuce and (sundried) tomato mayonnaise
25 mins of preparation + 20 cooking time
2 servings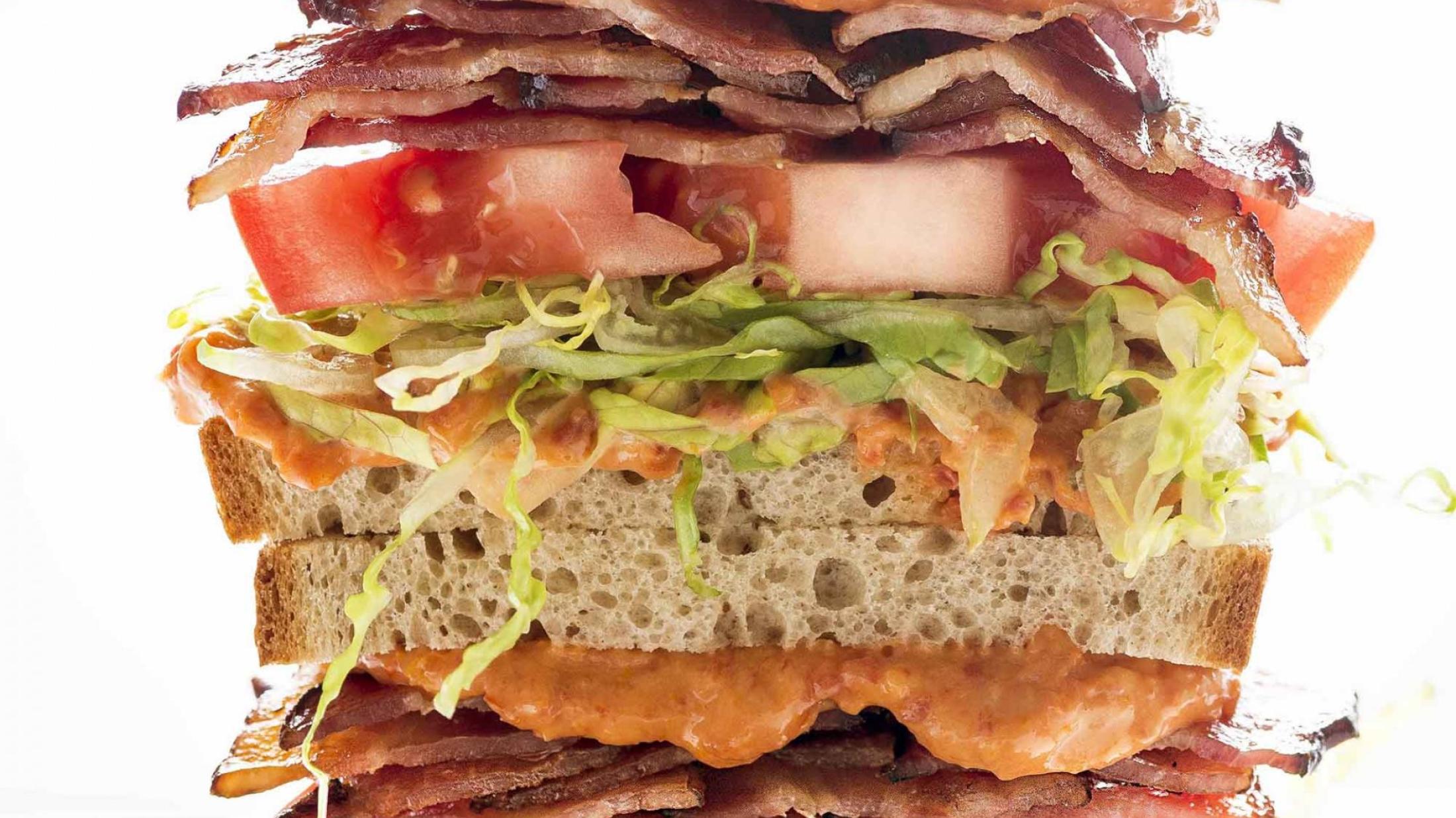 Ingredients
6 slices duBreton Bacon
1/2 cup (125mL) mayonnaise
1/3 cup (75mL / 20 g) sundried tomato, oil-packed but drained
Hot sauce, to taste
4 slices fresh rye bread (or dense whole wheat bread)
2 large tomatoes, very ripe, cut into 1/3" slices
Large grain salt (Maldon or Kosher), to taste
1 romaine heart, finely sliced
Preparations
Preheat oven to 400°F. Lay bacon in a single layer on a parchment paper lined rimmed baking sheet. Place another piece of parchment paper on top of the bacon and set another baking sheet on top to sandwich the bacon and keep it perfectly flat while cooking. Cook for 20 minutes or until bacon is golden and crispy. Remove bacon and set on a paper towel.
Meanwhile, in a food processer add the mayonnaise, sundried tomatoes and a few drops of hot sauce. Pulse until the mixture is completely pureed.
Lightly toast the bread. Generously spread the sundried tomato mayonnaise on both inside faces of the bread. On the bottom slice of bread, lettuce, then tomato and season with salt, add bacon and top with other slice of bread. Press gently and slice in half.