Recipes
Gourmet shrimp and black forest ham sandwich
15 mins of preparation + 0 cooking time
4 servings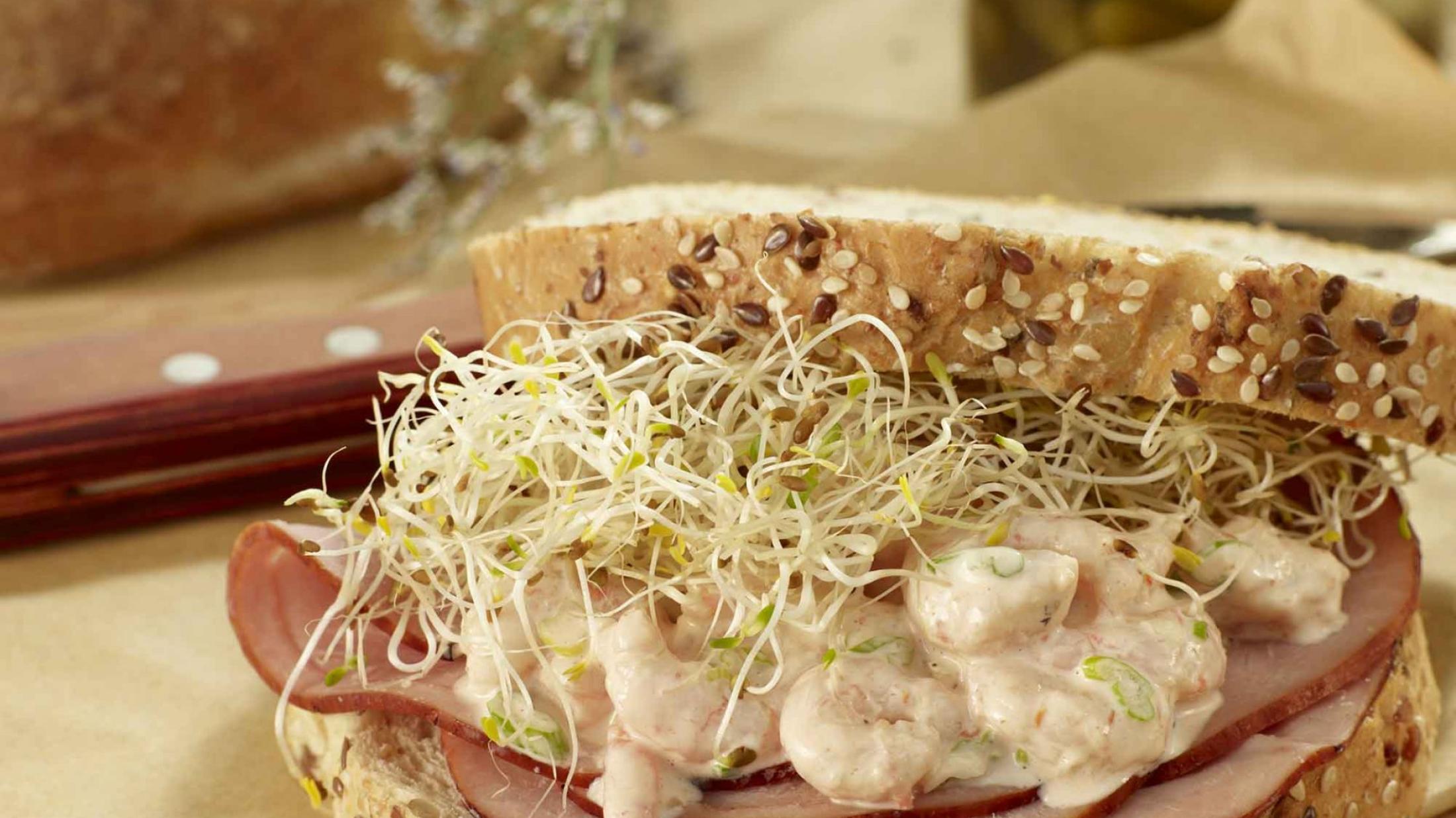 Ingredients
250 mL (1 cup) of small salad shrimp, cooked
30 mL (2 tbsp.) of mayonnaise
30 mL (2 tbsp.) of plain yogourt
10 mL (2 tsp.) of seafood cocktail sauce
1 green onion, minced OR 15 ml (1 tbsp.) of chives, chopped
Fresh ground pepper
8 slices of multigrain bread
12 – 16 slices of duBreton Sliced Smoked Black Forest Ham
375 mL (1-1/2 cups) of alfalfa
Preparations
Chop the shrimp into bite-sized pieces and place in a bowl.
Add the mayonnaise, yogourt, cocktail sauce, green onion or chives and black pepper. Mix thoroughly.
Mix the mayonnaise and Dijon mustard to make a Dijonnaise sauce.
Spread on the bread slices.
Divide the ham among 4 of the bread slices.
Garnish with the shrimp mixture and alfalfa.
Top the sandwiches with the remaining bread slices.
Slice each sandwich in two and serve.