Recipes
Michelada picante
15 mins of preparation + 18 cooking time
1 serving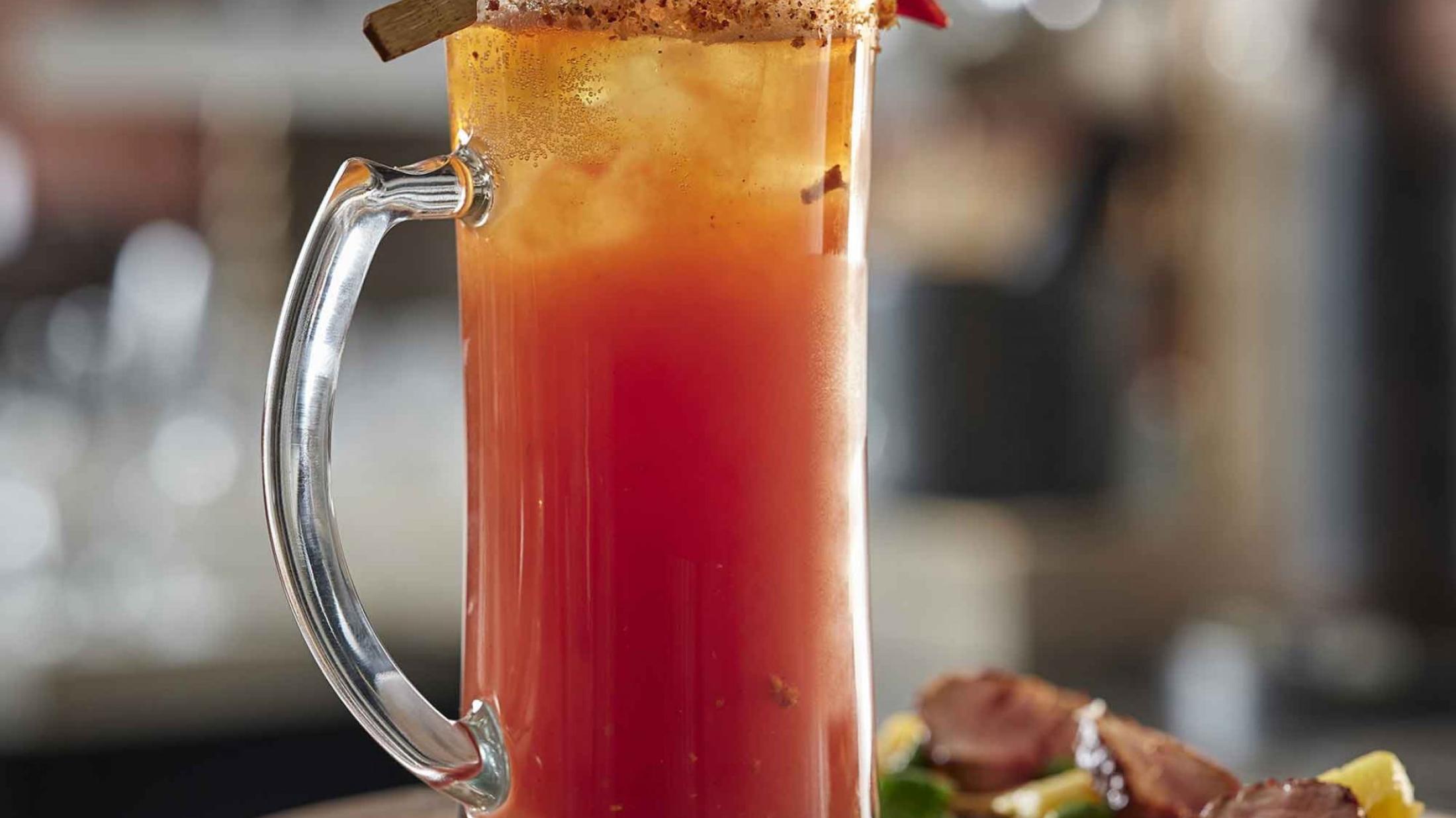 Ingredients
2 slices duBreton Bacon
1 red Serrano pepper
2 Tbsp. (30mL) tajin seasoning or Mexican chili and lime seasoning
1 lime wedge
1 oz tequila
Splash Maggi or Worcestershire sauce
Dash hot sauce
4 oz. Clamato juice
4 oz. beer (Pilsner recommended)
Preparations
Preheat oven to 375°F (190°C). Wrap 1 slice of bacon around Serrano pepper and skewer with toothpick to hold bacon in place. Place bacon-wrapper pepper and second slice of bacon on small baking sheet. Bake for about 8 minutes, or until desired doneness for bacon-wrapped pepper. Remove bacon-wrapped pepper from oven and set aside to cool. Continue to cook second slice of bacon until crispy, about 8-10 more minutes. Let slice of bacon cool until able to handle then crumble.
In a shallow dish, combine crumbled bacon and tajin or chili and lime seasoning. Rub top rim of beer stein with lime and dip into bacon seasoning to coat. Fill glass with ice.
Add tequila, Maggi or Worcestershire and hot sauces. Pour in Clamato juice then beer. Top with bacon skewer to serve.