Recipes
Pizza with sautéed mushrooms and sausage
10 mins of preparation + 15 cooking time
4 servings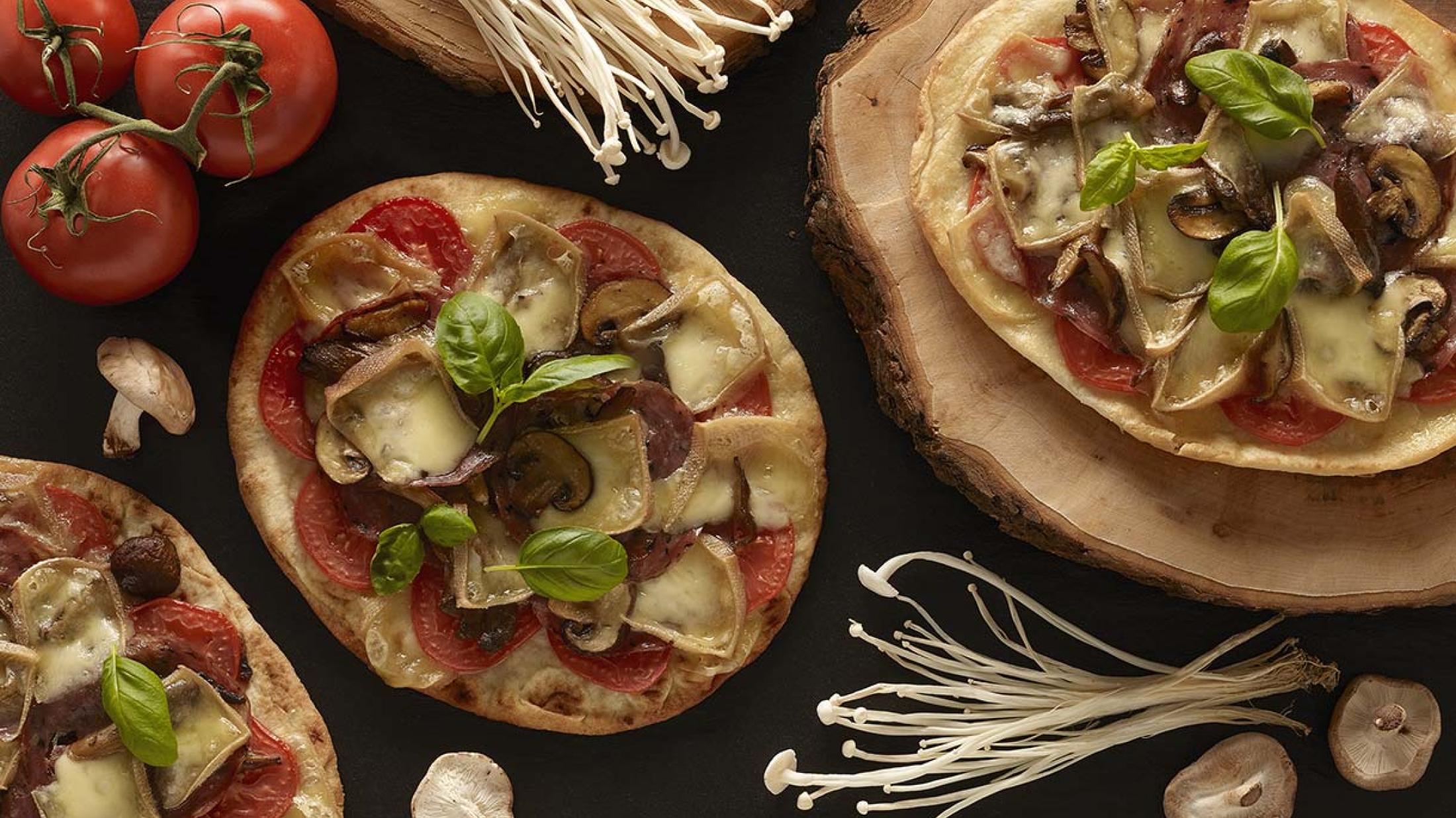 Ingredients
15 ml (1 tbsp.) olive oil
750 ml (3 cups) mixed mushrooms
Ground salt and pepper
1 large pre-cooked pizza crust or 4 naan breads
 3-4 Italian tomatoes, sliced
 1 65g package of duBreton Boreal and Black Trumpets Dry Sausage
 225 g (1/2 lb) sliced Quebec cheese
Basil to taste
Preparations
Pre-heat oven to 450oF (230oC). Cover two baking sheets with parchment paper.
Heat oil at high in a large saucepan and sauté mushrooms for 5 minutes. Remove from heat and season to taste.
Place bread on baking sheets and garnish with tomatoes, sautéed mushrooms, sausage and cheese slices.
Bake in oven for 10 minutes or until the cheese is gratinéed to taste.
Sprinkle with basil and serve.