Recipes
Deli, sharp cheddar and honey caramelized shallot platter
15 mins of preparation + 12 cooking time
6 to 8 servings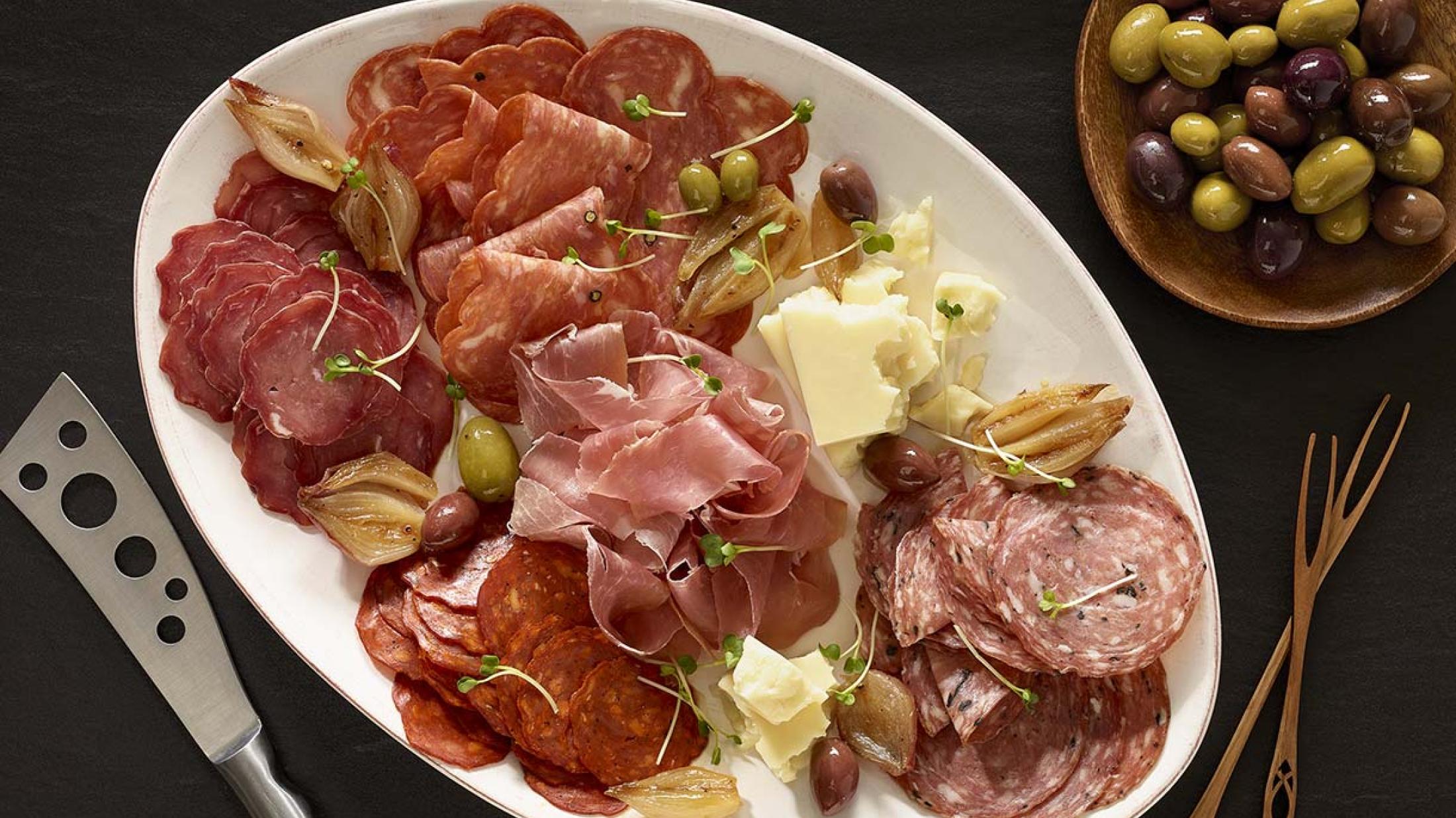 Ingredients
Preparations
Using a small frying pan, melt butter at medium-high, add shallots, cut side down. Cook for 5 minutes until coloured.
Pour in wine and honey, cover and cook for 5 minutes. Remove cover and reduce if required to caramelize shallots and thicken the liquid. Transfer into a bowl to cool. Season to taste.
Using a serving platter or a board, lay out dry deli meat, sharp cheddar, sprouts a bowl of olives and the carmelized shallots.