Recipes
Pesto, sopressata and bocconcini bites
15 mins of preparation + 7 cooking time
6 (32 bite servings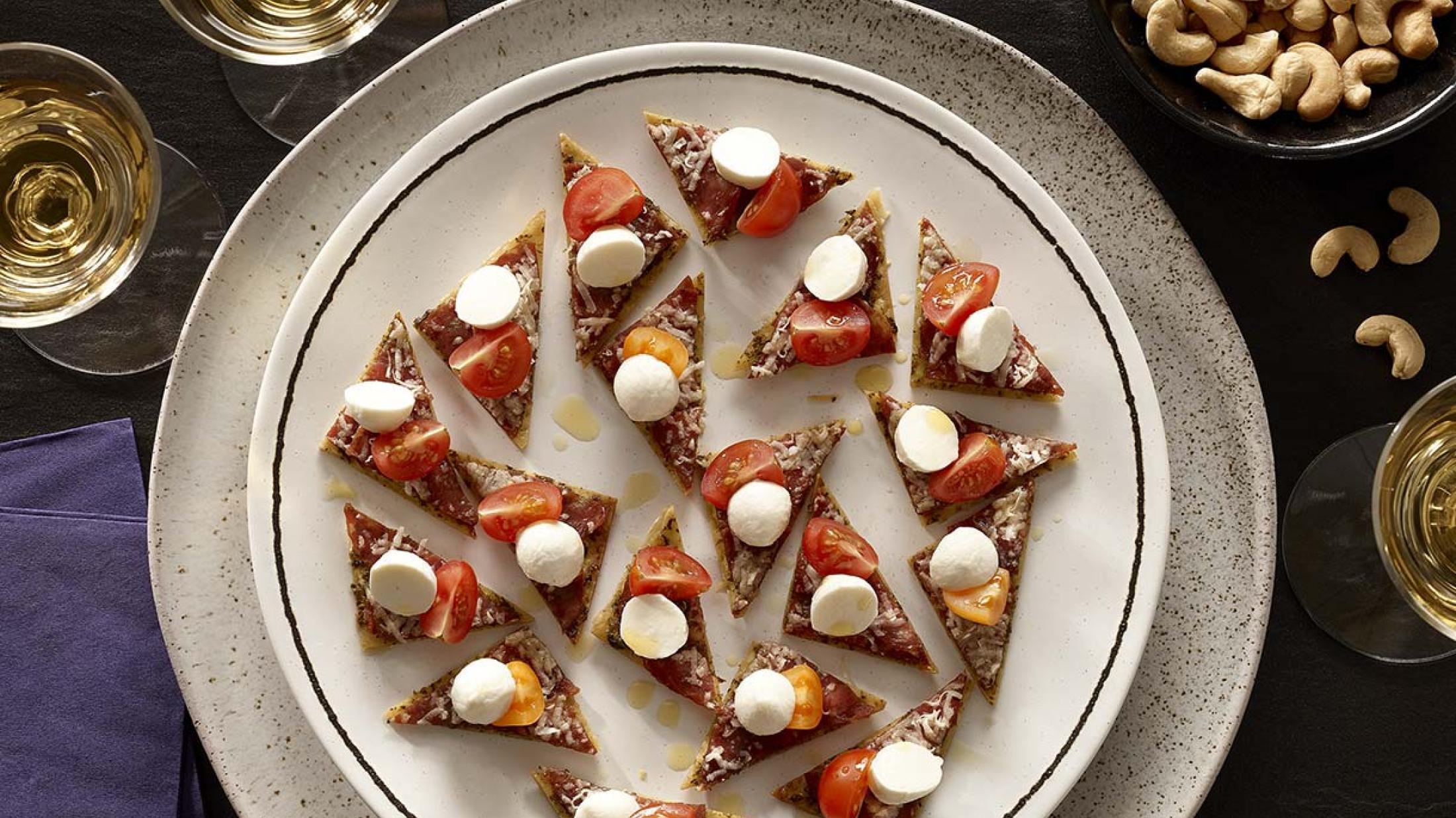 Ingredients
1 CuisiChef Thin Pizza Crust, flavour of choice
22 ml (1 1/2 tbsp.) pesto
1 65g package of duBreton Sopressata Dry Sausage
30 ml (2 tbsp.) grated parmesan
16 bocconcini pearls (or mini-mini), cut in half
8 cherry tomatoes, cut into quarters
Olive oil, to taste
Preparations
Pre-heat oven to 375oF (190oC).
Place the pizza crust on a baking sheet lined with parchment or a silicone baking mat.
Spread the pesto over the crust, cover with slices of dry sausage and sprinkle with parmesan.
Cut into 4 on each side in order to obtain 16 squares. Cut each square into 2 triangles.
Place on baking sheet and cook in oven for 7 minutes. Allow to cool slightly.
Garnish each triangle with a quarter cherry tomato and a piece of bocconcini.
Drizzle with olive oil and serve.