Recipes
Dry sausage and cranberry baked brie
10 mins of preparation + 4 cooking time
4 portions servings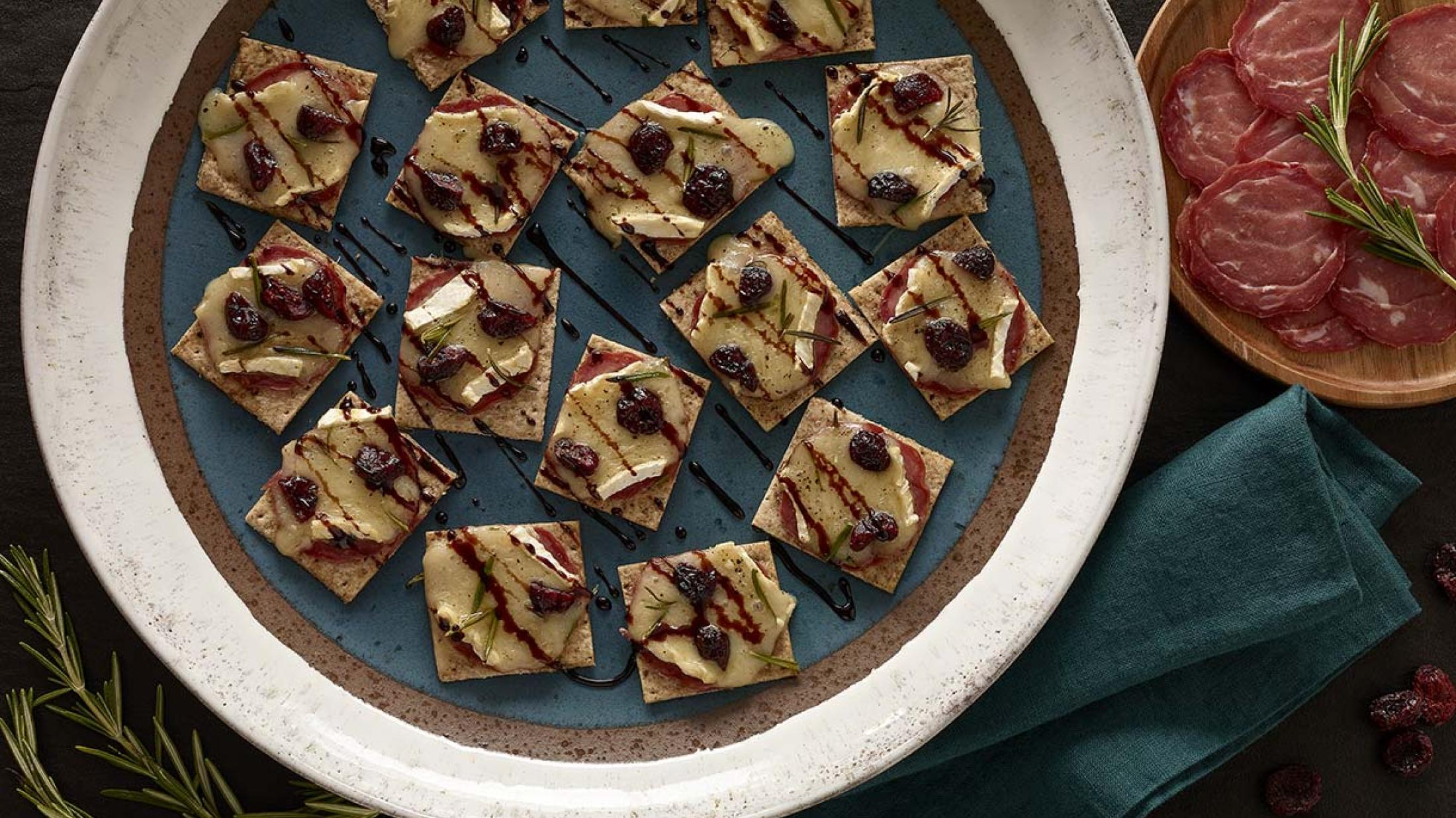 Ingredients
1 CuisiChef Regular or Whole Wheat Thin Pizza Crust
16 slices of duBreton Appalachian Treasure Dry Sausage
90 g (3 oz) brie, sliced
45 ml (3 tbsp.) dried cranberries
1-2 stems of fresh rosemary, plucked
Fresh ground pepper
5 ml (1 tsps.) olive oil
Balsamic or honey glaze to taste
Preparations
Pre-heat oven to 475oF (240oC).
Place the pizza crust on a baking sheet lined with parchment or a silicone baking mat.
On the crust, place slices of dry sausage, one next to the other, giving 4 rows of 4.
Garnish each slice of dry sausage with a piece of brie, dried cranberries, rosemary leaves and pepper.
Drizzle with oil and bake in oven for 3-4 minutes or until the cheese begins to melt and crust is slightly golden.
Cut into 16 squares, add balsamic or honey glaze and enjoy.