Recipes
Pizza style fish
15 mins of preparation + 20 cooking time
6 servings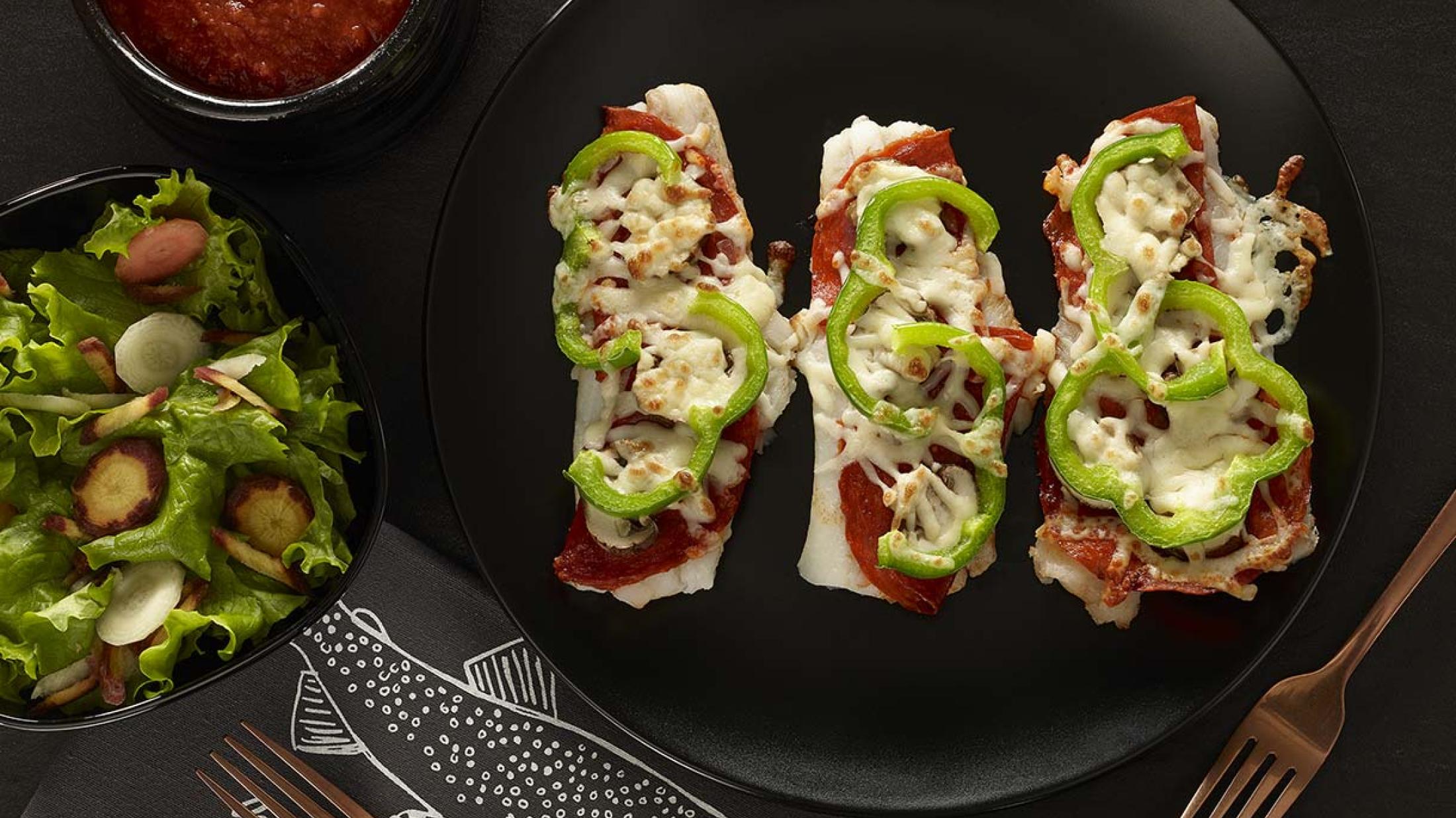 Ingredients
900 g (2 lb) white fish filets
1 65g package of duBreton Pepperoni Dry Sausage
1 225 g (8 oz) tin of sliced mushrooms
1 pepper of your choice, cut into rings
375 ml (1 ½ cups) grated mozzarella cheese
500 ml (2 cups) tomato and basil pasta sauce
Preparations
Pre-heat oven to 450oF (230oC).
Place fish filets on a cooking sheet.
Cover with slices of dry sausage, followed by mushrooms, pepper rings and ending with the cheese.
Bake in over for 15 to 20 minutes according to thickness of fish and desired gratin.
Serve with warm tomato sauce and accompanied with a salad.