Recipes
Toky'old fashioned
80 mins of preparation + 18 cooking time
1 serving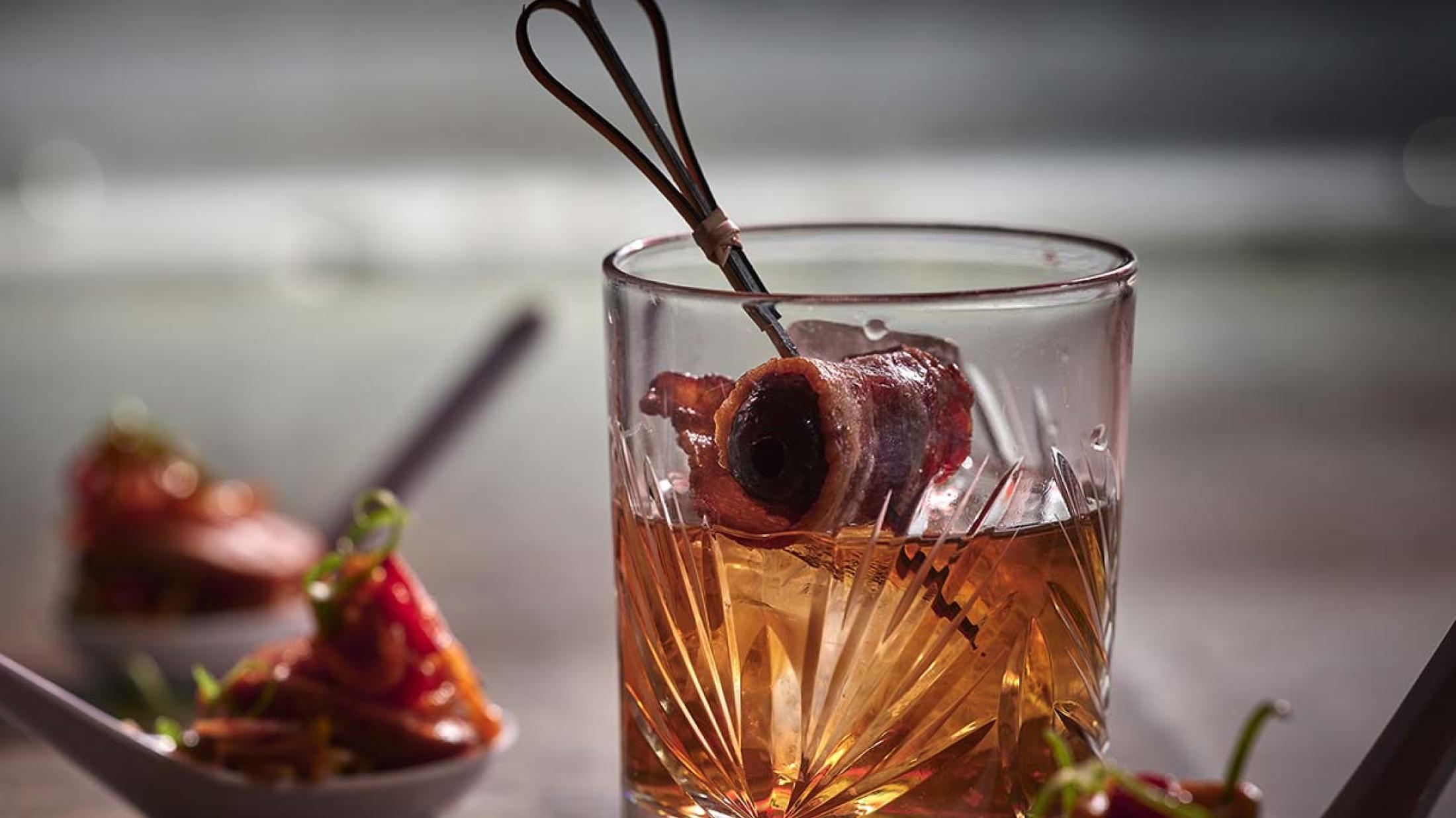 Ingredients
1 slice duBreton Bacon
2 Tbsp. (30mL) liquid honey
1/2 tsp. (2mL) grated lemon zest
2 Amarena cherries, drained
3 oz. whiskey
Preparations
Preheat oven to 375°F (190°C). Place bacon on parchment paper covered rack over small baking sheet. Bake for about 10 minutes or bacon is cooked but not crisp. Cut 1/3 of bacon slice off and place in small saucepan with honey and lemon zest and heat over low heat until warm. Let stand for 1 hour. Set cherries on remaining piece of bacon, wrap bacon around cherries and skewer together; set aside.

Stir together whisky, honey mixture and ice cubes.

Add ice cubes to a rock glass and strain whisky mixture over top. Garnish with bacon cherry skewer.