Recipes
Spare ribs with balsamic caramelized onions
15 mins of preparation + 75 cooking time
4 servings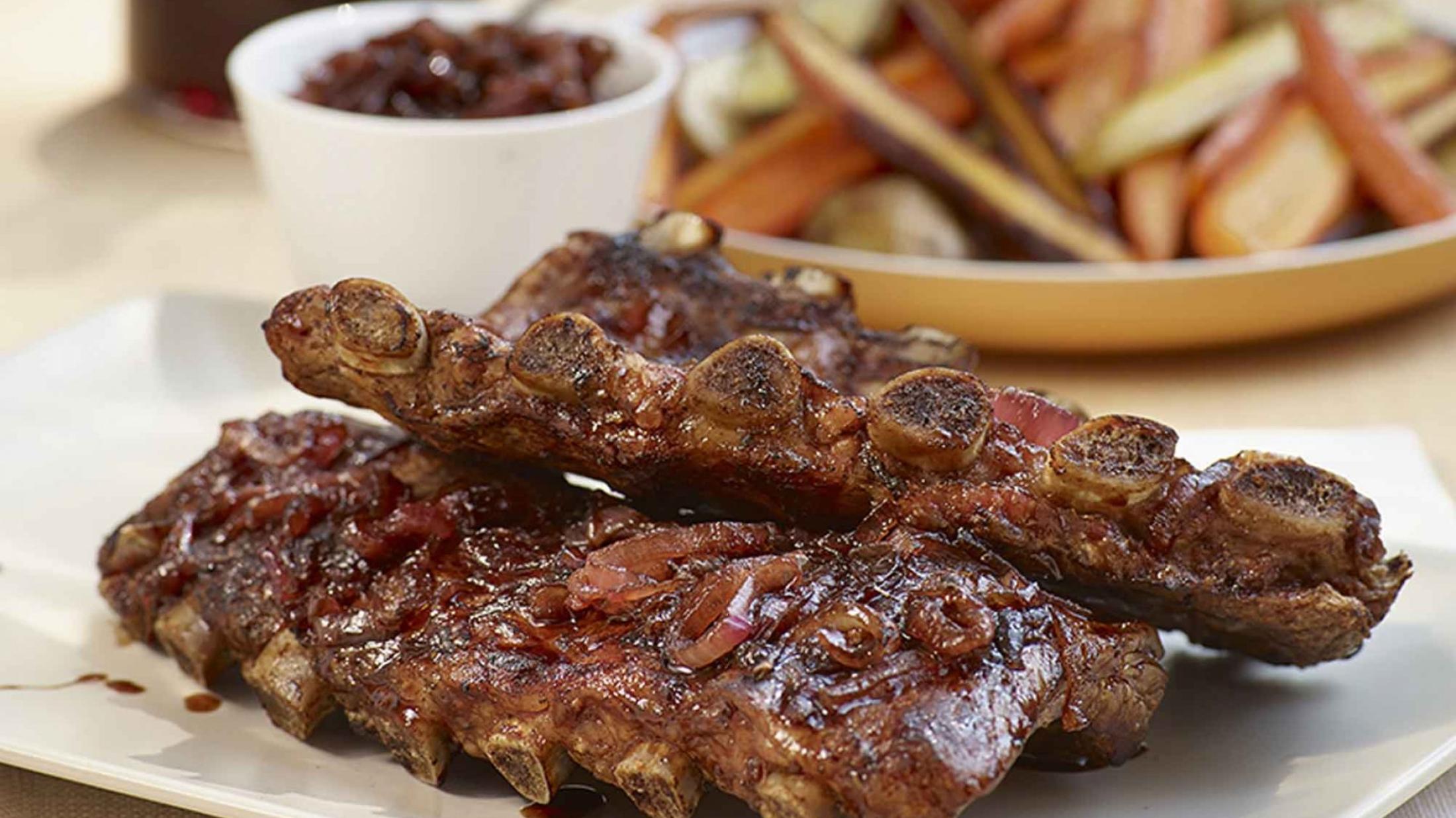 Ingredients
1.35 kg (3 lbs.) of duBreton pork back spare ribs
1 large red onion, quartered
45 mL (3 tbsp.) of balsamic vinegar
1 bay leaf
30 mL (2 tbsp.) of fresh basil or 10 ml (2 tsp.) of dried basil
30 mL (2 tbsp.) of olive oil
375 mL (1½ cups) of red onion, finely sliced
80 mL (1/3 cup) of balsamic vinegar
45 mL (3 tbsp.) of sugar
Salt and pepper
Preparations
Place the spare ribs in a casserole and add the onion, vinegar, bay leaf and thyme. Cover with water and season.
Bring to a boil and then cook for 45 minutes or until the meat comes away easily from the bone.
In the meantime, caramelize the onions in oil over medium heat.
Deglaze with the vinegar and let reduce by half.
Add the sugar and season to taste. Continue cooking for 3 to 4 minutes.
Preheat the oven to 230°C (450°F) or the barbecue to medium-high heat.
Drain the cooked spare ribs carefully, coat with the caramelized onions and cook on the barbecue or on a baking sheet in the oven for 10 to 12 minutes.
Cut between the bones to separate.
Serve with vegetables roasted in the oven or grilled on the barbecue.