Recipes
Maple rosemary spare ribs
15 mins of preparation + 90 cooking time
4 servings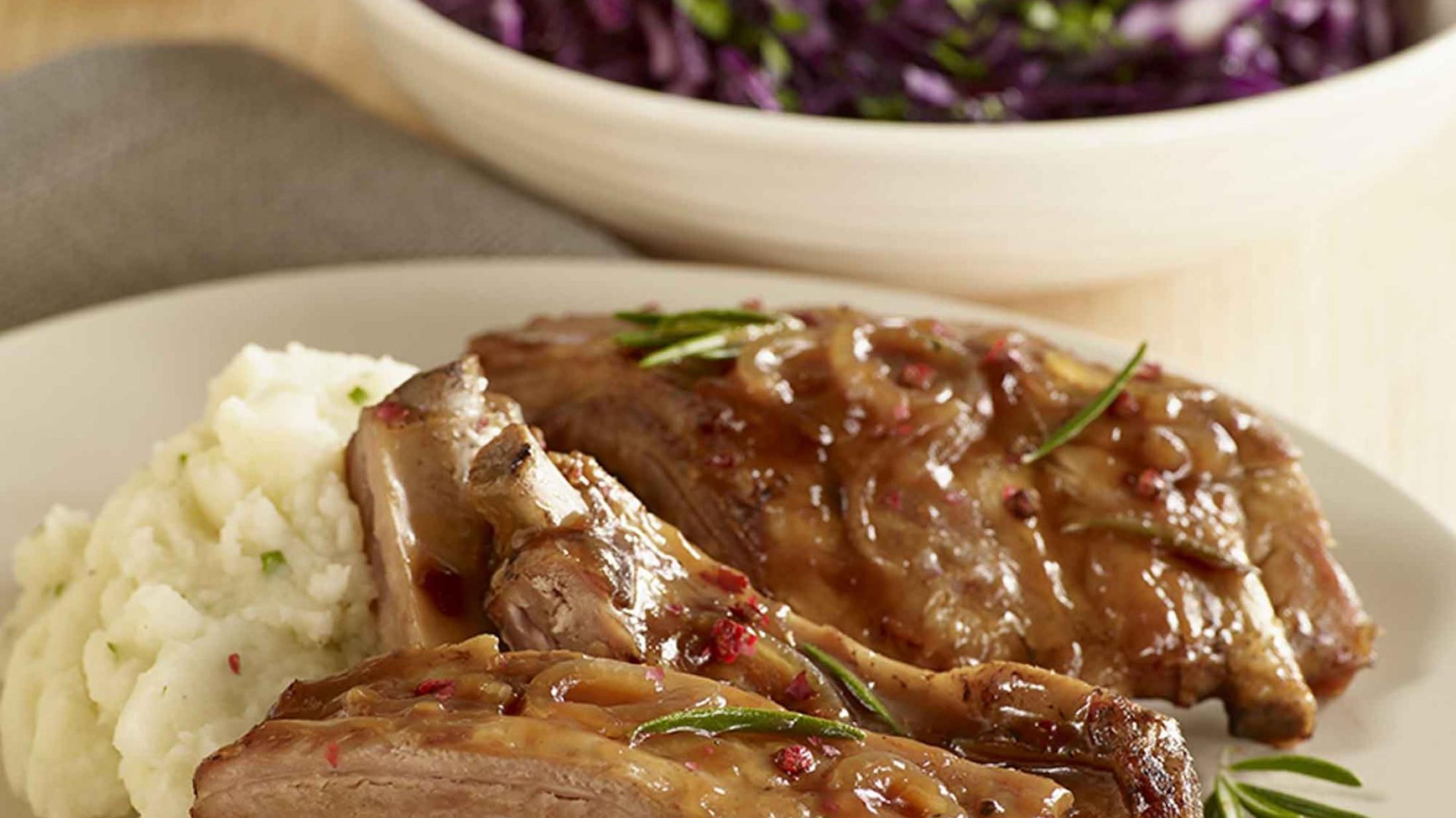 Ingredients
1.35 kg (3 lbs.) of duBreton pork back ribs
2 French shallots, finely sliced
250 mL (1 cup) of white wine
625 mL (2½ cups) of prepared demi-glaze sauce
250 mL (1 cup) of water
125 mL (1/2 cup) of maple syrup
30 mL (2 tbsp.) of fresh rosemary or 10 ml (2 tsp.) of dried rosemary
15 mL (1 tbsp.) of pink pepper, crushed
Salt
Preparations
Place the spare ribs on a large baking sheet.
Mix the remaining ingredients and pour over the spare ribs.
Cover and bake for 1 hour. Remove the cover and continue baking for 30 minutes.
Brush the spare ribs with the sauce as it thickens.
Serve with mashed root vegetables and a red cabbage salad.