Recipes
Bacon-wrapped goat cheese avocado appetizers
15 mins of preparation + 30 cooking time
6 servings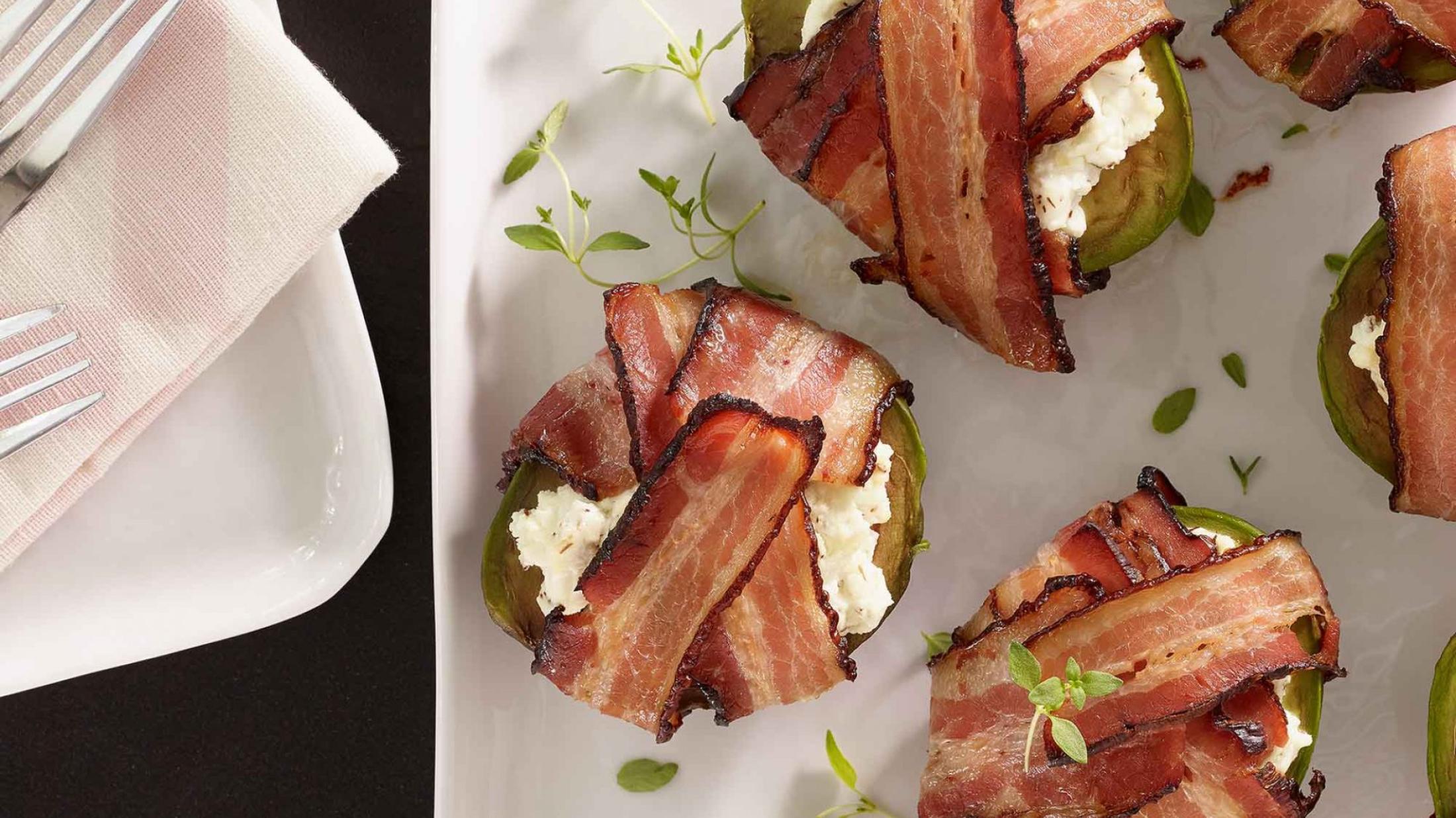 Ingredients
3 ripe medium avocados
2/3 cup (150g) soft goat cheese
1 large garlic clove, minced
1/2 tsp (2 mL) thyme
1 package duBreton Black Forest Bacon
Preparations
Preheat oven to 350°F (175°C).
Slice avocados in half, remove pit and set aside.
In a small bowl, combine goat cheese, minced garlic and thyme.
Spoon cheese mixture into avocado centres, scooping out more avocado flesh if needed.
Wrap each cheese-filled avocado with two slices of bacon.
Place avocados on baking sheet covered in parchment paper and bake until bacon is starting to crisp (approximately 20 to 30 minutes).