Recipes
Maple bacon cheesecake
15 mins of preparation + 55 cooking time
8 to 10 servings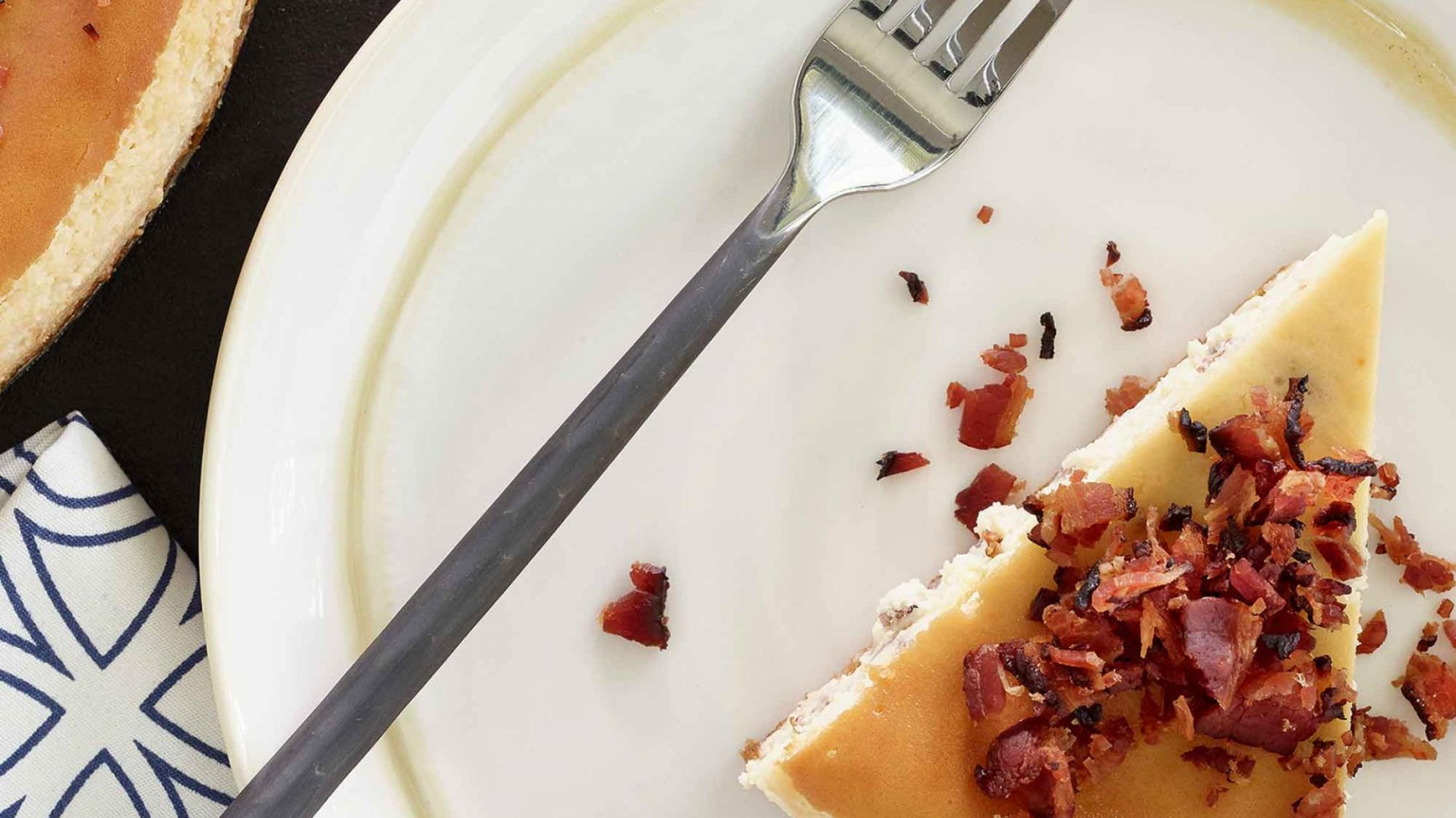 Ingredients
1½ cups (126g) Graham cracker crumbs
¼ cup butter (melted)
3 brick (750g) cream cheese
1 cup (250 mL) sour cream
½ (125 mL) cup maple syrup
1 cup (250 mL) sugar
1 package duBreton Black Forest Bacon, crumbled, divided into 1/3 cup (80 mL) for filling and remainder for topping
4 eggs
Preparations
Preheat oven to 350°F (175°C).
In a small bowl, mix together graham cracker crumbs and butter.
Press graham cracker mixture into the bottom of a 9" springform pan.
Place pan in fridge until filling is completed.
In a stand mixer, combine cream cheese and sour cream and beat until fully mixed.
Add maple syrup, vanilla and sugar and mix until thoroughly combined.
Add each egg, one at a time, mixing until combined after each one.
Add 1/3 cup (80 mL) of the crumbled bacon and mix until fully combined, set remaining aside.
Once filling is fully mixed, pour on top of the graham cracker base.
Bake for approximately 65 to 75 minutes until the top is beginning to crack and edges are pulling away from the side.
Let cool to room temperature and place in the fridge uncovered for 4 hours or more.
Top with remaining crumbled bacon.