Recipes
Roasted cauliflower with sausage
20 mins of preparation + 50 cooking time
4 servings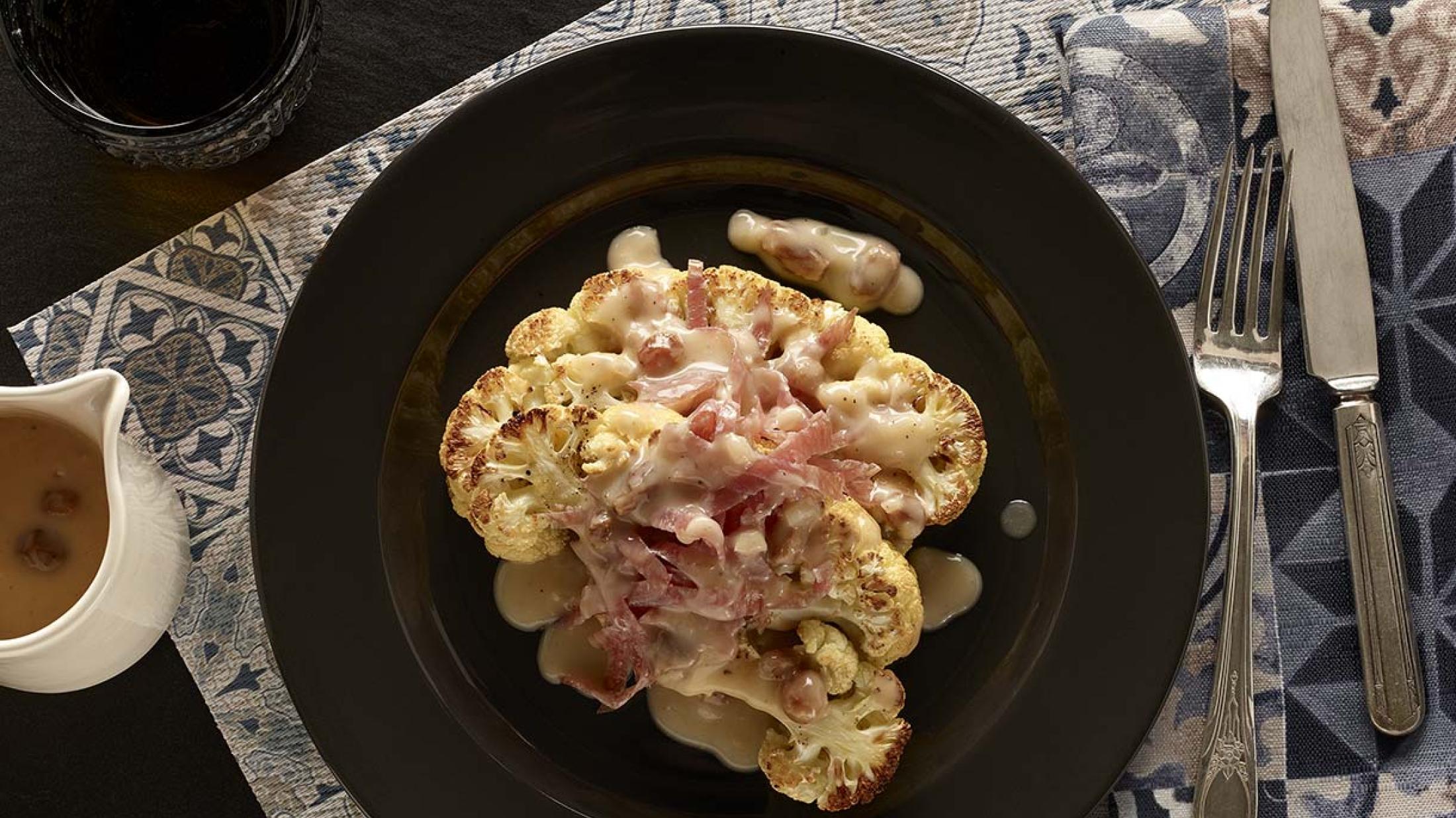 Ingredients
1 -2 cauliflowers
30 ml (2 tbsps.) olive oil
Ground salt and pepper
125 ml (1/2 cup) white wine
1 french shallot, chopped
45 ml (3 tbsps.) raisins
250 ml (1 cup) vegetable or chicken broth
60 ml (1/4 cup) 35% cream or 15% cooking cream
15 ml (1 tbsp.) cornstarch
1 65g package

duBreton Boreal and Black Trumpets Dry Sausage

, chopped
Preparations
Pre-heat oven to 425oF (210oC).
Cut cauliflower in half and make slices of approximately 2 cm (3/4 inch) thick. Allow for two slices of cauliflower per person depending on size of the cauliflower. Set aside extra pieces for other usage.
Place slices of cauliflower on a cooking sheet and brush generously with oil and season.
Bake in oven for 25 minutes, turn over and bake for an additional 10 minutes or until cauliflower is tender and golden.
In the meantime, in a small saucepan, bring wine to a boil and cook the shallot and raisins for 5 minutes.
Add broth and season. Simmer until cauliflower is roasted.
Dilute the cornstarch in the cream and add to sauce, stirring with a whisk. Allow to thicken and adjust seasoning.
Place one or two slices of cauliflower on each plate, garnish with dry sausage and drizzle sauce over.