Recipes
Italian sausage on zucchini noodles with cherry tomato compote
30 mins of preparation + 40 cooking time
2 servings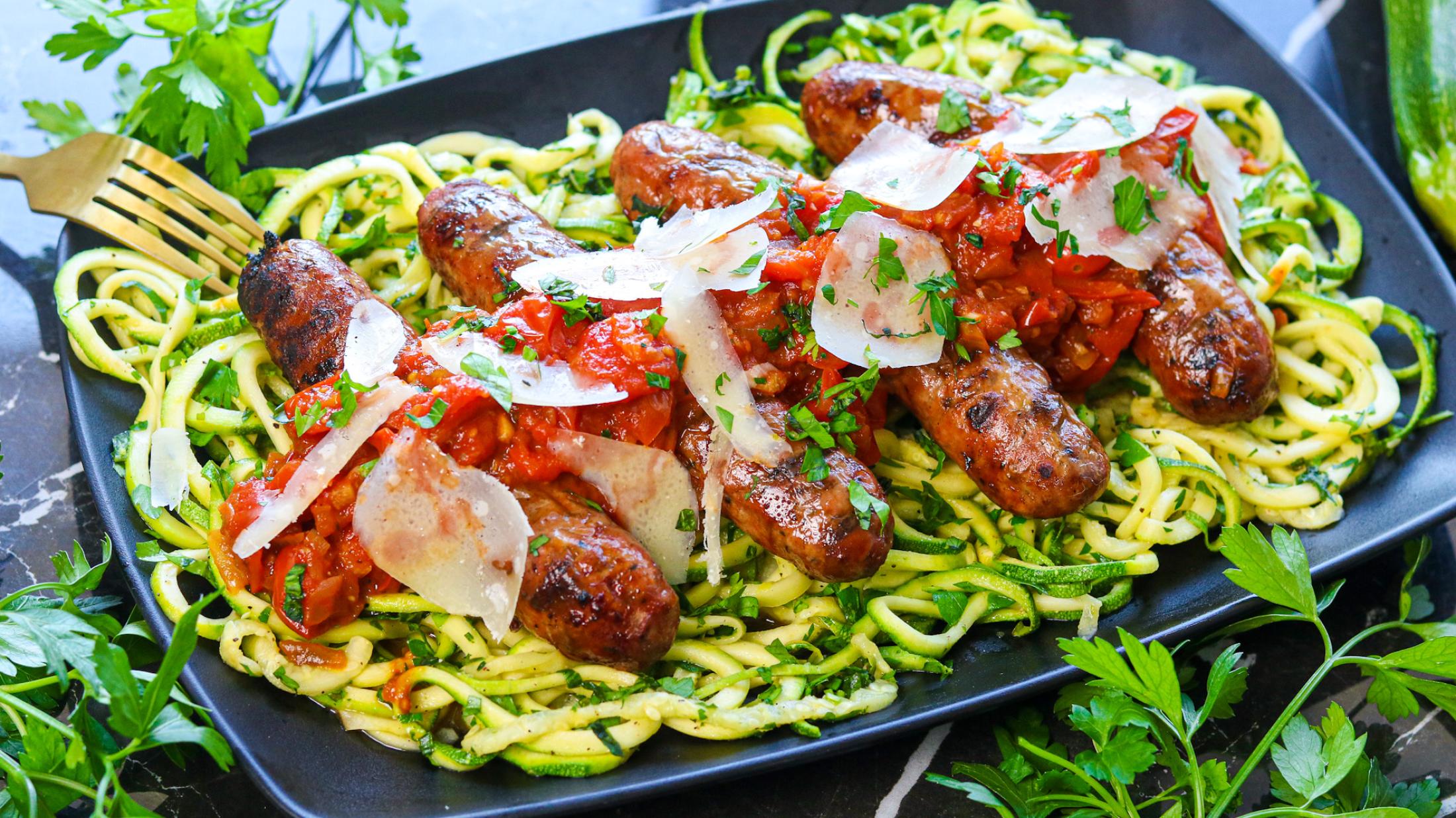 Ingredients
Sausages
Zucchini noodles
3 zucchini, in spirals
1 lemon (zest & juice) 
½ cup (125 mL) herbs of your choice
Tomato Compote
1 small yellow onion, chopped
4 cloves garlic, chopped
1 package cherry tomatoes, cut in half
2 tsp (10 mL) Italian herbs
2 tbsp (30 mL) water
1 tbsp (15 mL) tomato paste
1 tbsp. (15 mL) maple syrup
Preparations
Preheat oven to 450° F.
On a parchment-lined baking sheet, place zucchini noodles. Add a drizzle of oil and season with S&P. Bake for 7 minutes.
Remove from oven and add lemon and herbs. Mix well and set aside.
In a skillet over medium heat sprayed with oil, add all the ingredients for the tomato compote. Bring to a boil, cover, adjust heat to low and simmer for 30 minutes. Continue cooking for an additional 3 minutes uncovered to thicken the compote, if necessary. Season with S&P and set aside.
On the BBQ set at 350°, place sausages on indirect heat. Cook for 8 minutes on each side.
Grill sausages over direct heat for 2 minutes on each side to sear the outside.
Serve BBQ sausages with zucchini noodles, cherry tomato compote and Parmesan shavings.