Recipes
Mushroom and sausage omelette
10 mins of preparation + 20 cooking time
4 servings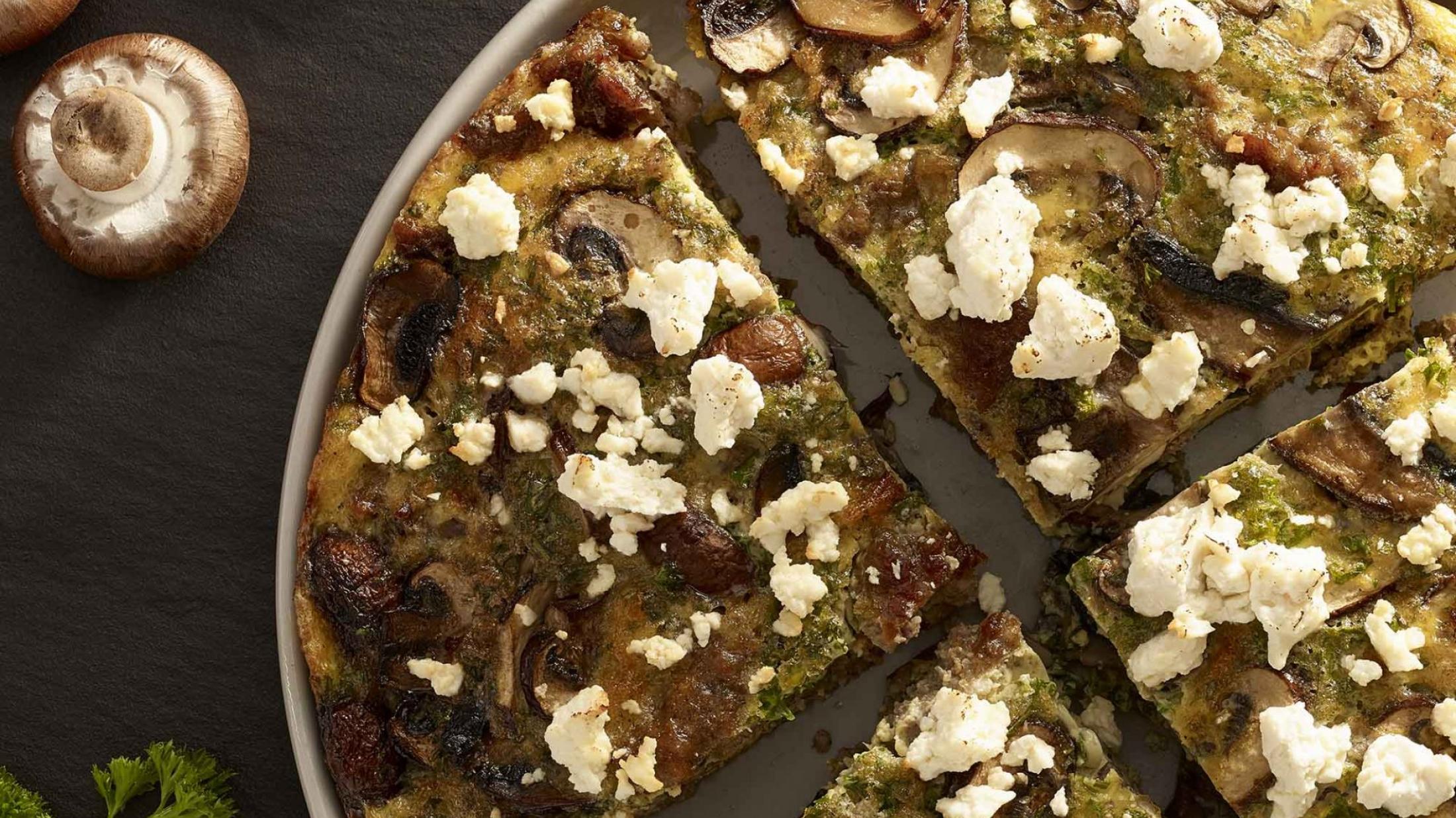 Ingredients
1 package of 4 duBreton Mild Italian Sausages
1 shallot, chopped
1 portobello mushroom, sliced
227 g (8 oz.) of cremini mushrooms, sliced
8 eggs
80 mL (1/3 c.) of fresh chopped parsley
Salt and fresh ground pepper
80 mL (1/3 c.) of feta, crumbled
Preparations
Preheat oven to 375°F (190°C).
Make a lengthwise incision in each sausage and remove the membrane.
Heat a large, oven-safe pan over medium-high heat and brown the sausages for 5 minutes.
Add the shallot and mushrooms and cook for another 5 minutes.
Meanwhile, in a bowl, beat the eggs with 80 mL (1/3 c.) of cold water along with the parsley, salt and pepper.
Pour the beaten eggs into pan, sprinkle with feta and transfer to oven to cook for 10 minutes.