Recipes
Italian sausages and grilled vegetable salad
0 mins of preparation + 0 cooking time
4 servings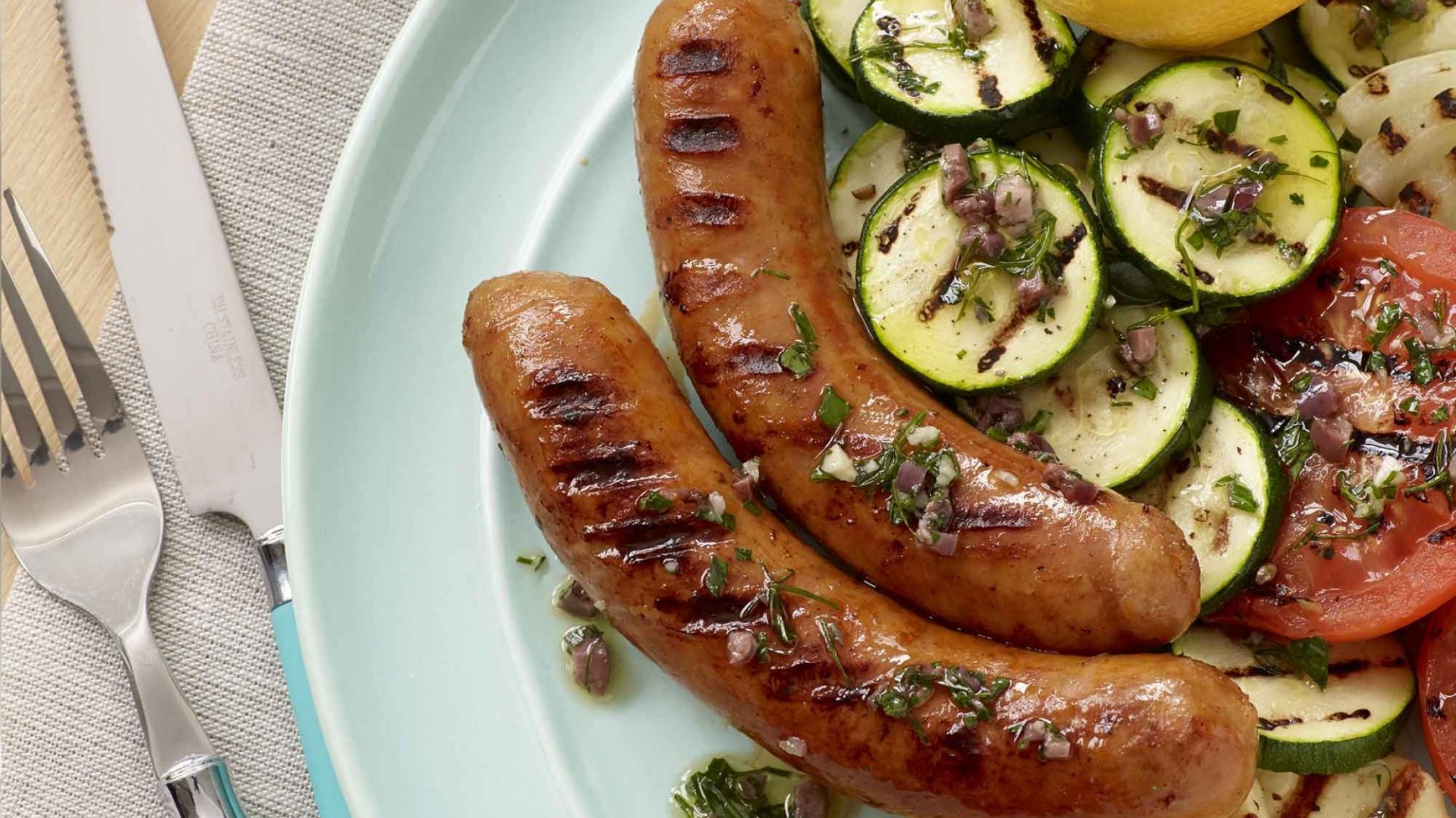 Ingredients
Salad:
2 onions, halved
4 large tomatoes, halved
2 courgettes, sliced into slices
2 lemons, cut in half
1 haloumi cheese, cut into ¾ inch slices
Vinaigrette :
½ cup olive oil
¼ cup chopped parsley
2 tbsp. chopped dill or basil
1 tbsp. dried oregano
¼ cup green olive or chopped Kalamata
2 cloves garlic, finely chopped
Preparations
Salad:
Preheat the BBQ to medium temperature.
In a large plate add all the ingredients of the salad and drizzle with oil.
Season the vegetables with salt, omitting the cheese.
On the BBQ grill, start by cooking the onions.
Once the onions are halfway through cooking, add all the other ingredients: tomatoes, courgettes, tomatoes, cheese, sausages and lemons.
Once the vegetables are golden brown, the cheese well grilled and the sausages well cooked, arrange on a large serving plate, drizzle with the juice of a grilled half lemon, garnish with vinaigrette to taste and season with pepper.
Vinaigrette:
Mix all the ingredients and set aside.