Recipes
Spaghetti with vegetables and grilled sausage
30 mins of preparation + 25 cooking time
4 servings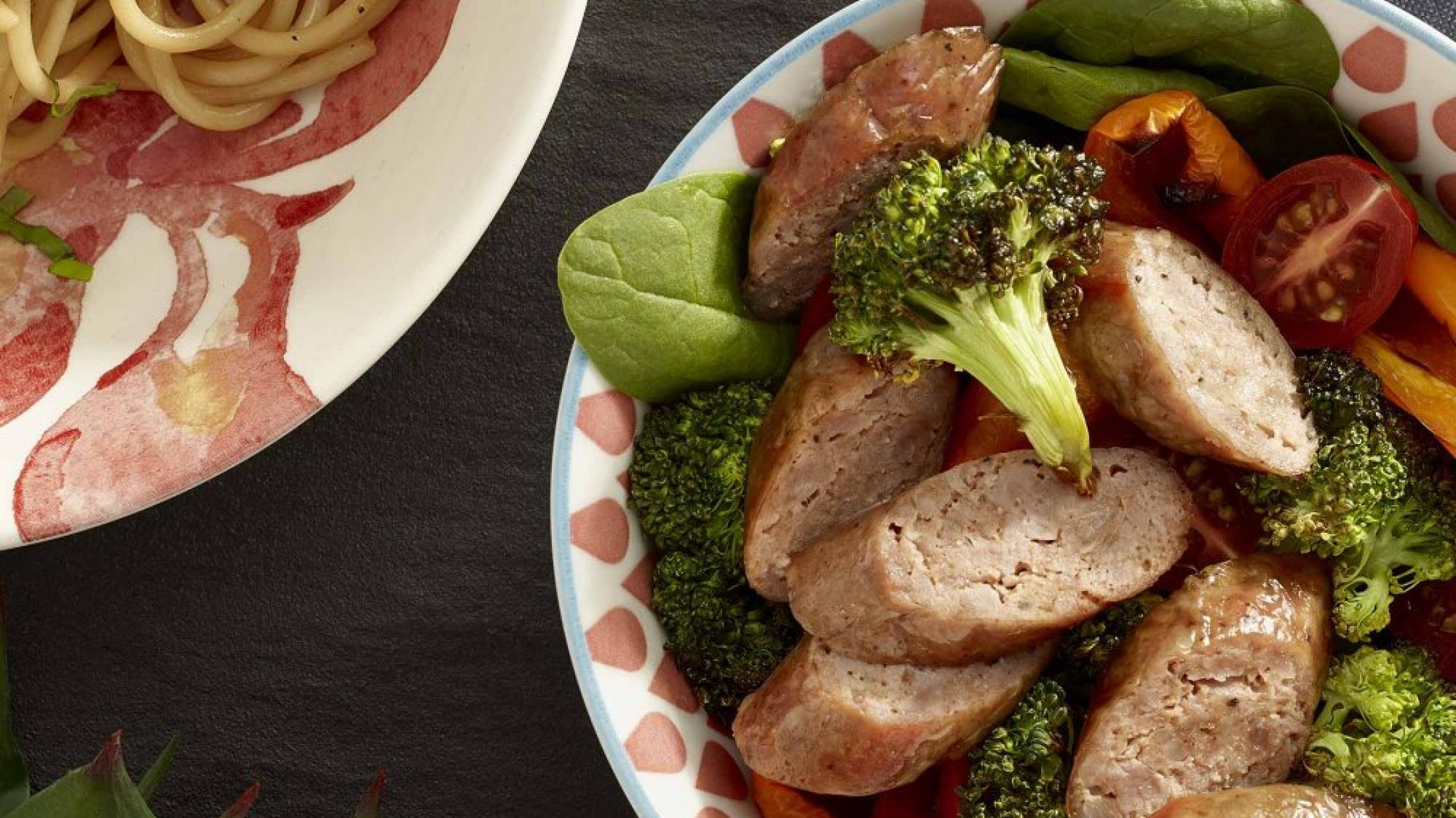 Ingredients
1 package of 4 duBreton Mild Italian Sausages
1 L (4 c.) of broccoli florets
8 mini-peppers, halved and seeded
375 g (12½ oz.) of spaghetti
30 mL (2 tbsp.) of olive oil
60 mL (¼ c.) of balsamic vinegar
375 mL (1½ c.) of diced tomatoes or halved cherry tomatoes
750 mL (3 c.) of baby spinach
30 mL (2 tbsp.) of fresh chopped basil
Preparations
Preheat oven to 425°F (210°C).
On a baking sheet lined with parchment paper, arrange the sausages, broccoli florets and peppers.
Bake for 20 to 25 minutes or until the sausages are cooked through and the vegetables are lightly browned.
Meanwhile, cook the spaghetti according to the package directions.
Drain the pasta, rinse under cold water* and drain again. Return to the pot and add oil, vinegar, salt and pepper. Stir and divide among the plates.
In a large bowl, combine the spinach, tomatoes, basil and cooked vegetables.
Slice the cooked sausages into rounds and add to the bowl. Stir and serve on top of the spaghetti.
Cooking on barbecue:
Preheat barbecue to medium heat.
Cook the sausages for 10 to 15 minutes.
Place the vegetables in a barbecue wok or on a perforated baking sheet and cook for 10 to 12 minutes, stirring several times.