Recipes
Gory eyeball goo
20 mins of preparation + 35 cooking time
4 to 6 servings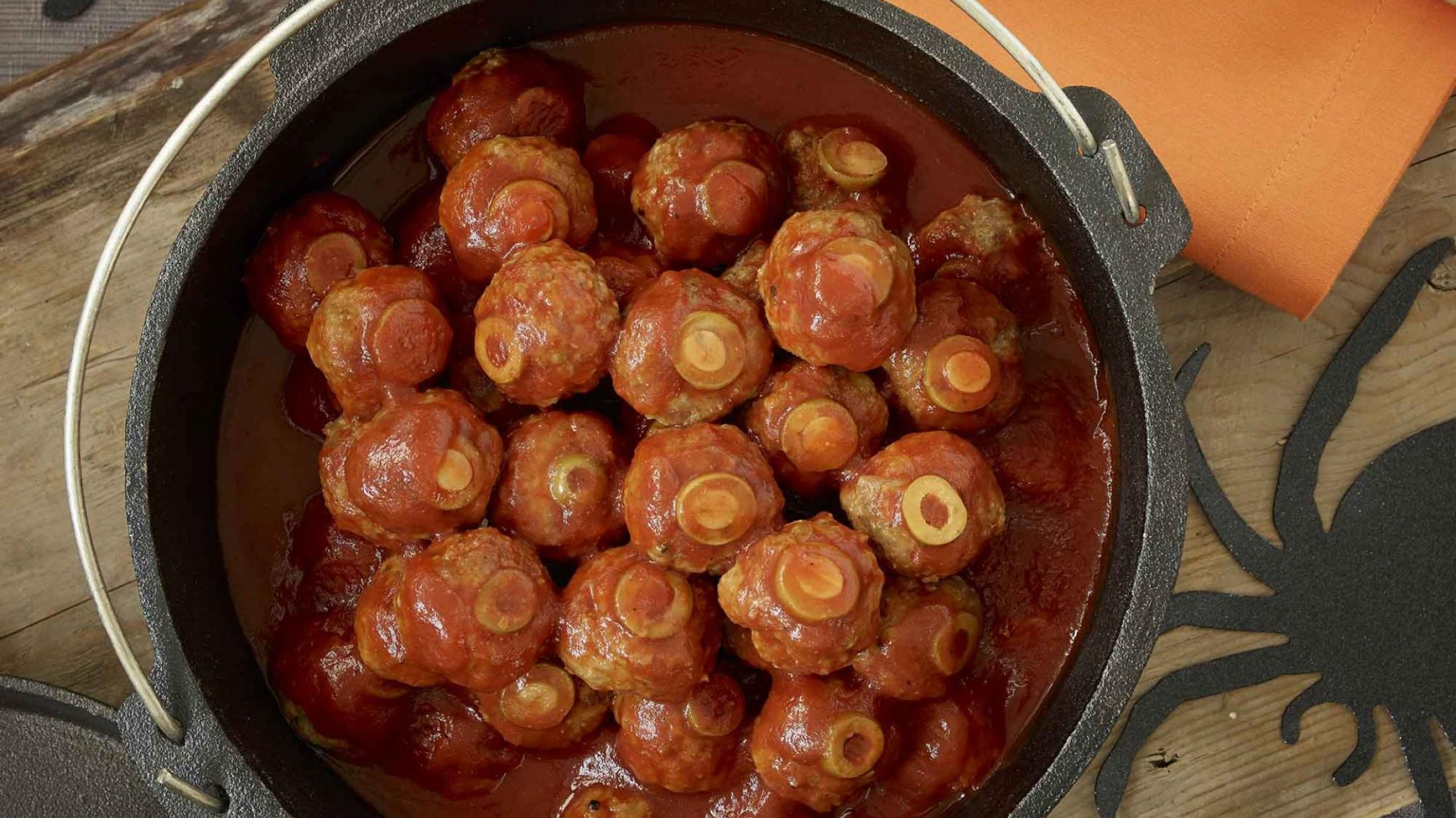 Ingredients
600 g (1⅓ lbs.) of duBreton Ground Pork
2 cloves of garlic, minced
1 egg
80 ml (⅓ cup) of Italian-style bread crumbs
Approx. 24 stuffed olives, halved widthwise
Freshly ground salt and pepper
250 mL (1 cup) of chicken broth
250 mL (1 cup) of tomato sauce
45 mL (3 tbsp.) of tomato paste
5 mL (1 tsp.) of dried oregano
30 mL (2 tbsp.) of honey
Preparations
Preheat the oven to 425°F (210°C).
In a large bowl, mix the ground pork with the garlic, egg and bread crumbs. Season to taste.
Form into balls approximately 2.5 cm (1 in.) in diameter and press an olive piece into each ball to make an "eye."
Place the meatballs in an oven-safe dish and bake for 20 minutes.
Mix the remaining ingredients into the chicken broth. Pour into the dish with the meatballs and return to the oven for another 15 minutes.
Stir gently, adjust the sauce seasoning and serve on rice or pasta.