Recipes
Pork poutine with spicy asian sauce
20 mins of preparation + 35 cooking time
4 servings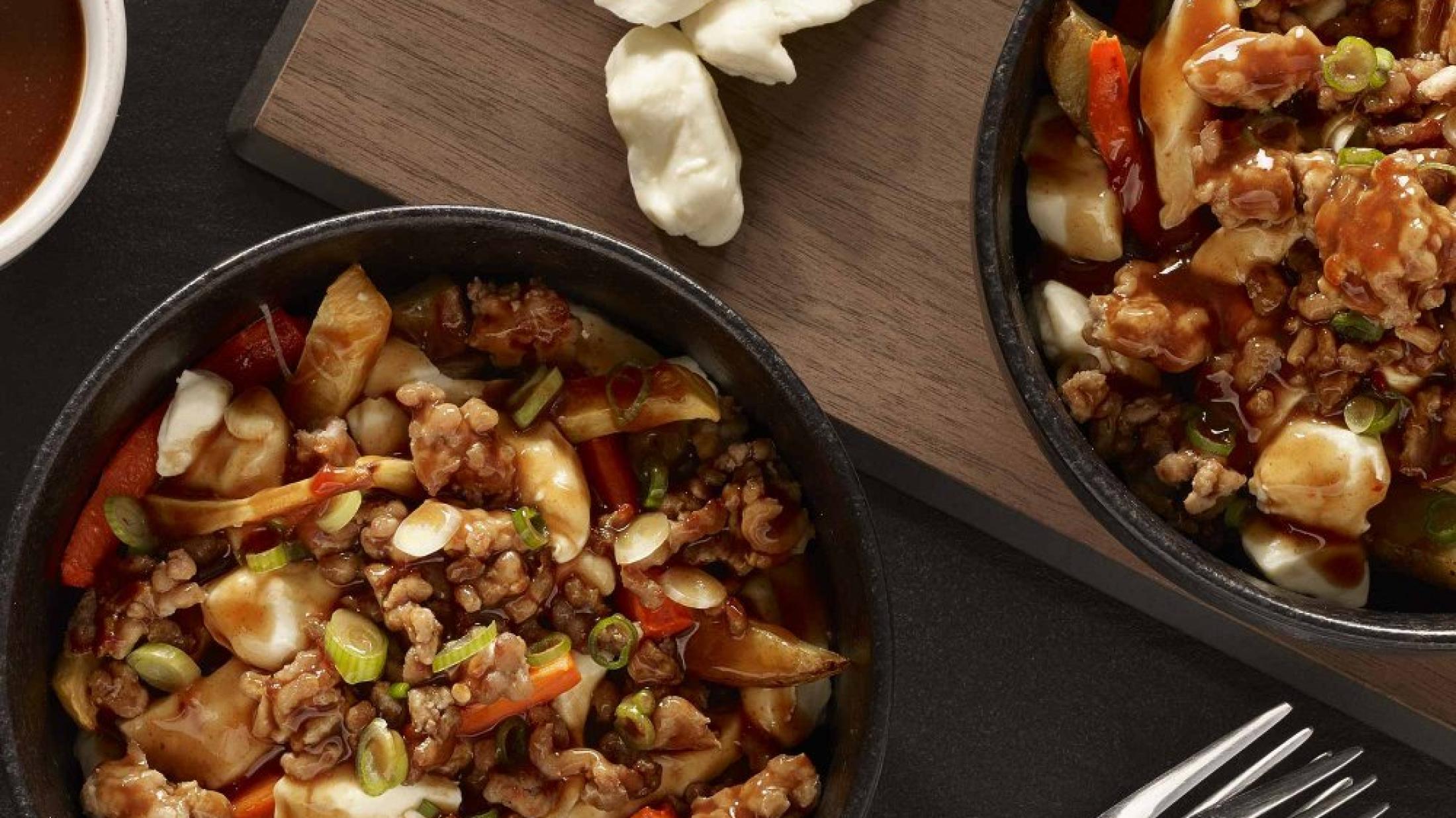 Ingredients
1 L (4 c.) of potatoes cut into sticks
1.5 L (6 c.) of root vegetables of choice (turnip, rutabaga, carrot, parsnip, etc.) cut into sticks
45 mL (3 tbsp.) of olive oil
Salt and fresh ground pepper
500 mL (2 c.) of prepared demi-glace
75 mL (5 tbsp.) of hoisin sauce
15 mL (1 tbsp.) of sambal oelek sauce
1 – 450 g (1 lb.) package of duBreton Extra Lean Ground Pork
500 mL (2 c.) of cheese curds
2 green onions, thinly sliced
Preparations
Preheat oven to 230°C (450°F).
On 2 baking sheets lined with parchment paper, arrange the potatoes and root vegetables. Drizzle with oil and season.
Bake for about 30 minutes or until the vegetables are tender and golden brown.
Meanwhile, in a saucepan, combine the demi-glace, hoisin sauce and sambal oelek sauce. Heat over medium-low heat.
In a non-stick pan, cook the pork over medium-high heat until it is cooked through. Set aside, keeping warm.
Among 4 bowls, divide half of the cheese, cover with roasted vegetables, add the cooked ground pork, the rest of the cheese and the sauce, and garnish with green onion.