Recipes
Ras el hanout pork kebabs
15 mins of preparation + 15 cooking time
4 to 6 servings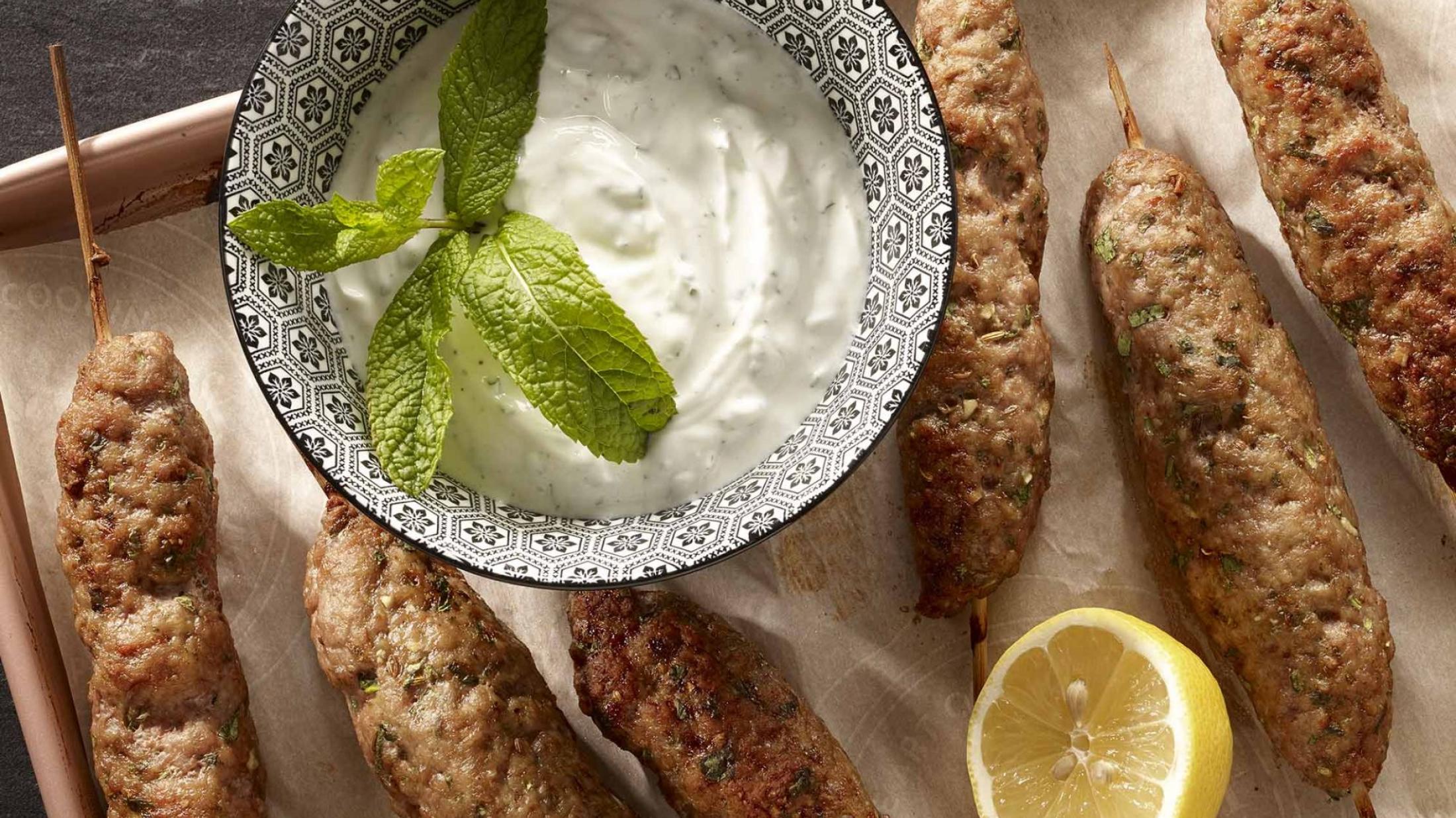 Ingredients
2 – 450 g (1 lb.) packages of duBreton Ground Pork
2 cloves of garlic, chopped
15 mL (1 tbsp.) of ras el hanout*
125 mL (½ c.) of fresh cilantro, chopped
Mint yogurt sauce
250 mL (1 c.) of plain Greek yogurt
15 mL (1 tbsp.) of fresh mint, chopped
30 mL (2 tbsp.) of lemon juice
Salt and fresh ground pepper
Preparations
In a small bowl, mix the ingredients for the mint yogurt sauce. Set aside in refrigerator while preparing the meat.
Preheat oven to 230°C (450°F).
In a bowl, combine the ground pork with the garlic, ras el hanout and cilantro. Season generously and mix thoroughly.
Shape the meat preparation into cigar shapes around the skewers.
Place the kebabs on a baking sheet lined with parchment paper and bake for 15 minutes.
Serve with the sauce, couscous and salad.
Barbecue
Preheat barbecue to medium-high heat and cook for 12 minutes.